Sunday, February 26, 2006
*~*~*~*~*~*~*~*~*~*~*~*~*~*~
Friday was Image Change Day
So we went to Momo for the pole competition without ppm cos she's sick.
=( The semi-finalists were great as alot of them can do the upside down thingy with the pole. Really alot of stunts.
I was quite STUN too.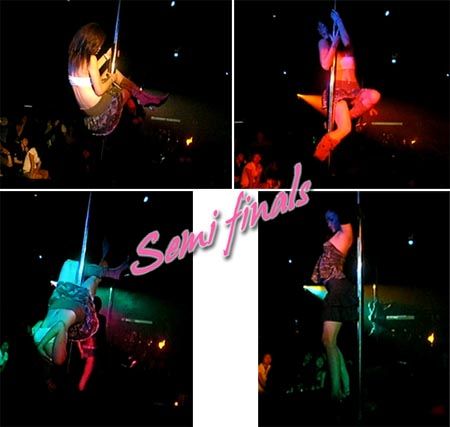 Before momo, i was really looking forward to go to studio cos Everybody will turn up with a new hair-do. I heard Yas coloured her hair red , Virginia straightened her hair and I decided to go wild (but end up looking like some *sao ba*) and have some curls done with my tongs.
New hairdo No. 1 - Yas
Tada~~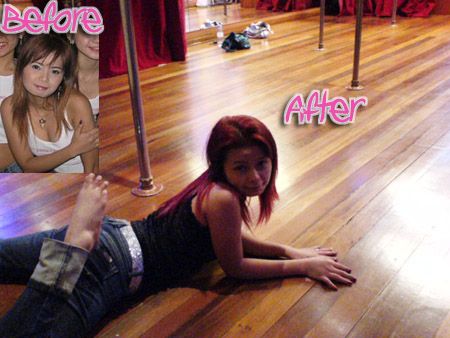 New hairdo No. 2 - Virginia

Tada~~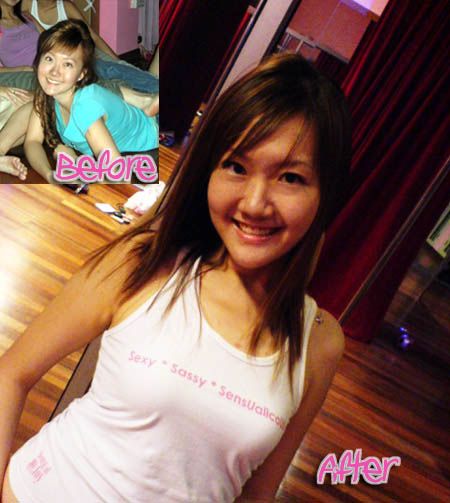 New hairdo No. 3 - Meeee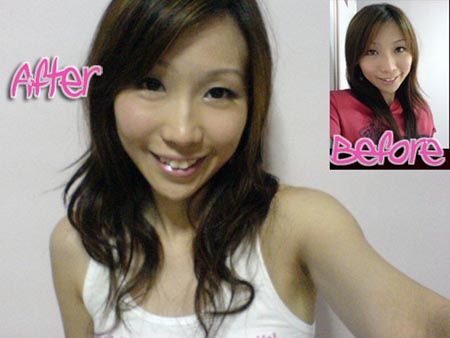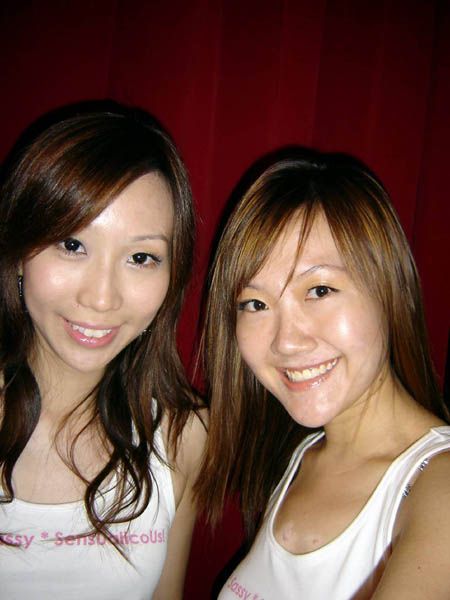 -_-!!! My Sao ba all done by myself on Friday night ~ Yesh I know
I LOOK LIKE A MESS
and I guess the problem was I took too much hair to curl at a time (cos i'm really
impatient
;something stated in my Nohari Window).
Virgie helped me on Saturday to do my hair in studio. I think her method is really betta~ She is really good at it! hoho~
This is her 杰作 for me!!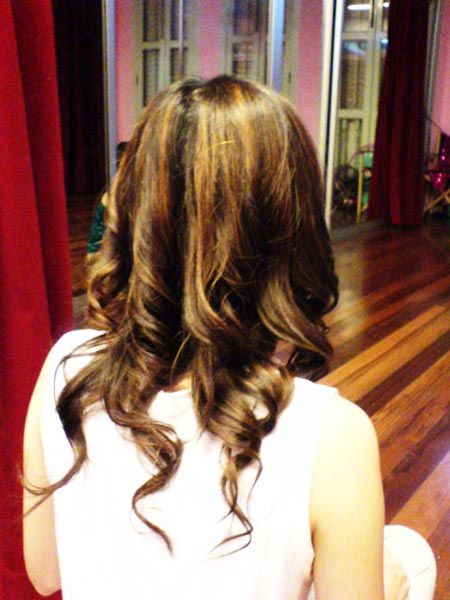 Looks so much better than wat i did.
Da curls loosen up a little after a while and became really natural. Even Darren
(the typical guy who prefers girls with long straight hair)
said that it was quite nice and BETTER than the one I did myself. -_-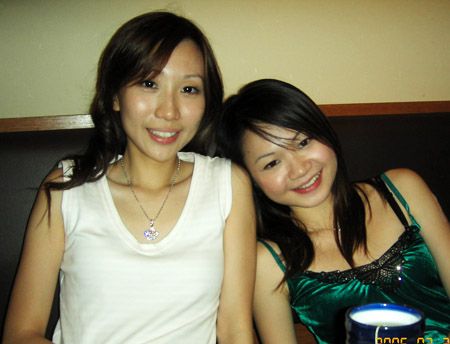 Another one with ppm at waraku.. slurp~ it's darn shu nu look
But I scalded my fingers during the process =( Ouch~ Tongs are such dangerous tools.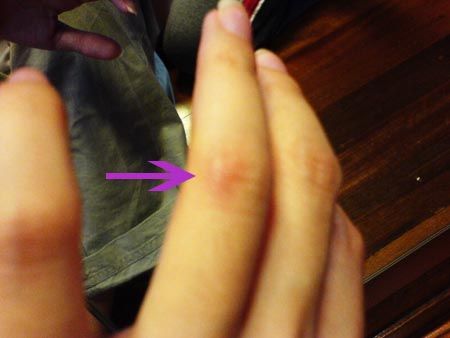 Something to recommend!!

Yoshiden
~ (outlets at Raffles Place and United Square)
We always pass by Yoshiden every Saturday after our classes, the boss is always very friendly and chatty to us and i lurve their healthy drinks. You can get chunks of Aloe Vera with honey lemon, lemongrass drink and some other detox stuff as well.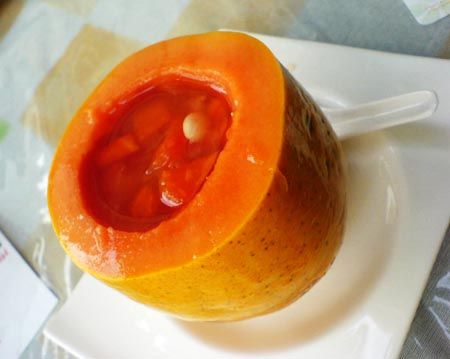 This was the new desert I tried that day called Yoshiden Papaya. I'm drooling again just thinking about it.. it's good for skin and I believe it helps constipation too as papaya is full of fibres, the 'Mu er' inside supplies collagen so this makes it the perfect beauty potion! Very oishii on a nice warm day.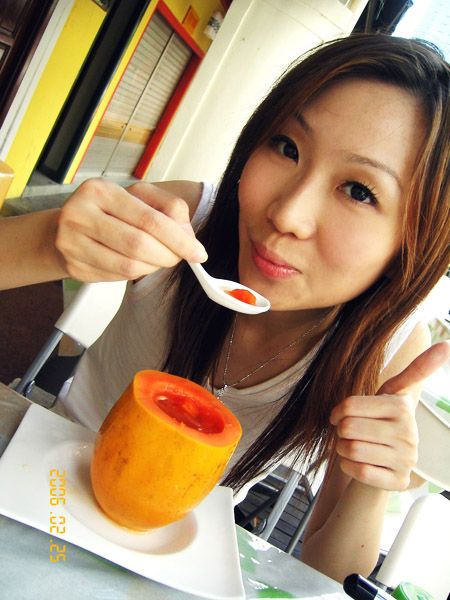 (yeah, i still prefer straight hair.. but sometimes we just need to change our image once in a while)
Yoshiden papaya~ dripping with homemade goodness
Give it 5 thumbs up =D
Kiyo 到此一游 @ 12:53 PM

Friday, February 24, 2006
*~*~*~*~*~*~*~*~*~*~*~*~*~*~
Finally~ Friday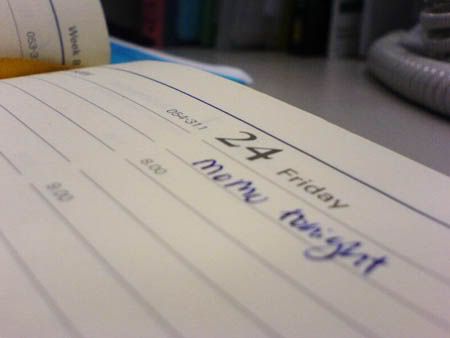 It reads Momo.. not MOMU hor...my spelling is not bad to THAT extent. It is just blurred.
Curled my hair!
Yawnnzzz
Kiyo 到此一游 @ 5:54 PM

Thursday, February 23, 2006
*~*~*~*~*~*~*~*~*~*~*~*~*~*~
Finally~
One person thinks I'm organised! according to the Johari window.
How come onli one ar? haha
These few days, there was this saga about the sudden increase of fungal/bacteria eye infections in contact lens users and alot of news / forum revolve around this topic as well. I thought I was quite safe as I dont use Renu. Just as I was heaving a sigh of relief, I saw this article posted in a forum.
- Article on Contact Lens Solution -
Wah liew.. I am using Solocare lor..
I have been using that for YEARS and it served its master very well. So at first thought, I was quite skeptical cos the article is from HK and you dont know where they get their source of solutions for testing. Maybe their solution is manufactured in some ulu southern parts of China, or maybe that article is written by their competitor.. maybe.. dis.. maybe dat..
But I still went out to get a bottle of Opti Express and threw away my solocare even though I still have 1/2 a bottle left. Anyway, no harm trying a new brand rite?
The issue of Mind and body that came with the ST on Tuesday had an article of the 10 major Don'ts when handling contact lens. I think I broke one or two rules.. ALWAYS. Like placing my contacts lens solution in the bathroom.. Luckily for me, i never experience any major eye infection and I seriously hope not. Now everything sits in the comfort of my bedroom.
So after having healthy eyes, you would want to frame them up.. with wat..
EYELASHES!!
My package arrived, thanks to Daphne who organized the spree on Les Dames. I was quite lucky to see that spree cos i dont surf les dames everyday. But the package arrived torn. It looks like it was ripped open into half by the post office people to check the contents. Anyway, all my stuff were intact.. and a couple of samples thrown in as well
(by Daph, not the postman hor)
.. so nice =) thankx!!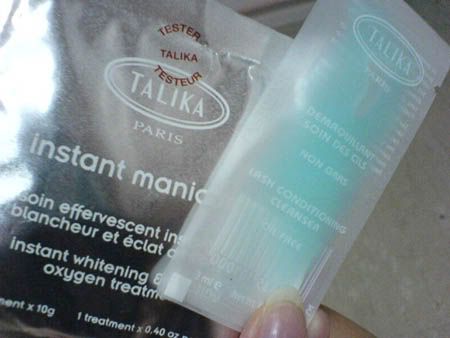 Actually I wouldnt have bought dis if not for a very stupid thing I have done.
I cut my lashes...ACCIDENTALLY.
Lipocils Eyelash Treatment 4.2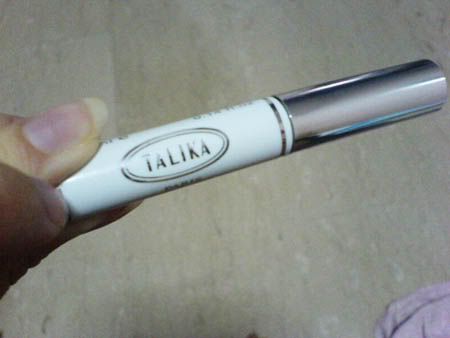 Why accidentally you may say.. cos I trimmed my falsies when they are already attached on my damn eyelids! arggh!! Most moronic thing I have done. REALLI~
I thought I could skilfully manoeuvre the scissors to cut them. it's only when I removed them then i realised I snipped off milimeters of my precious lashes too.
I guess I trusted my lousy skills too much =(
Training tonite!
till 10pm again..We are supposed to show appreciation to someone this week. Not on msn, not using sms as well but something more tangible like sending a card or look somebody dead in the eyes and give sincere appreciation. Be it your mum, colleagues, friends or whoever that helped you. Actually the training teaches really basic common sense ideas but sometimes we tend to overlook and forget that most of the time, people want to be appreciated in one way or another.
Kiyo 到此一游 @ 7:56 AM

Tuesday, February 21, 2006
*~*~*~*~*~*~*~*~*~*~*~*~*~*~
My Johari and Nohari Window
What are those windows? It's actually to help people understand themselves better and enhance human relationships.
so help me input plsss! Let me know what you think about me~ Click on the links below to start!!
- Kiyomi's Johari window -
Let me know what you HATE about me in my nohari window. If you are afraid that I may set fire to your car, than just leave an anonymous entry. Actually, nohari is the one i want to know cos i can try to improve on whatever that appears on that screen.
- Kiyomi's Nohari window -
Kiyo 到此一游 @ 9:15 AM

Sunday, February 19, 2006
*~*~*~*~*~*~*~*~*~*~*~*~*~*~
Darren is going back to Australia in 2 weeks time. Feeling rather low about this and my mood isnt any good. Although I do not need him to be around me 24/7, i want to feel that I am taken care of...
Yes, that's what I want.. to be taken care of.
~~~~~~~~~
Saturday at Maple Clinic
It's hell break loose. I
pia
down and reached the clinic at 8.10am. I'm no. 16 in the queue. I thought I could pride myself as the most kiasu person to wake up so early and be the FIRST in the queue, but there were 15 people more kiasu than me -_-.
If I say I dont bother about those red flaming pimples as personality and character is FAR more important than the external appearance, I AM LYING. I love looking at myself in mirrors too like any other normal girl, not the super zi lian kind lah...but when you like what you see in the mirror, you feel more confident too, right?
Waited for 3 whole hours
(YESH!!! 3 hours!! a patience test for me)
to have a 10 min conversation with Dr Ong. She said I havnt been there for 1 year, took a look at my face and sort of "scolded" me for stopping the treatment after I seen results.
haizz... and when I was about to leave
(REPEAT : after 3 hours of waiting)
, I overheard some poor girl got the queue number of 62.
-_-
~~~~~~~~~~~~~~~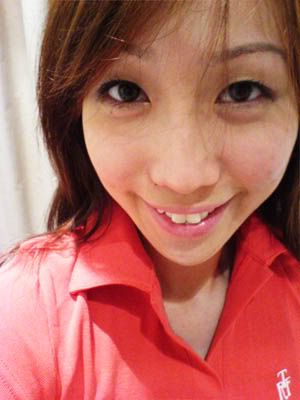 think i look abit strange in the pic.. like abit >_<
Bought a new polo tee from Zara. Very bright! Suits me =)!
There's company training tomorrow till 10pm again. We were supposed to practise stress management and enthusiasm over the weekends and share a 2 min story with the class.
I dont have any story yet... HOW?!?
*stressed*
Kiyo 到此一游 @ 5:53 PM

Thursday, February 16, 2006
*~*~*~*~*~*~*~*~*~*~*~*~*~*~
Yawnzz.. Tired...
Had a wonderful dinner yesterday. Met up with darren at City hall to go to Waraku. We didnt make any reservations so we ended up in a private room that can seat 16 people but shared by 4 couples.
Japanese food overload!
Tried new stuff over there.. Kani Kaminabe~
Kani is crab hor.. but dis dish really sounds very hokkien when Darren placed the order.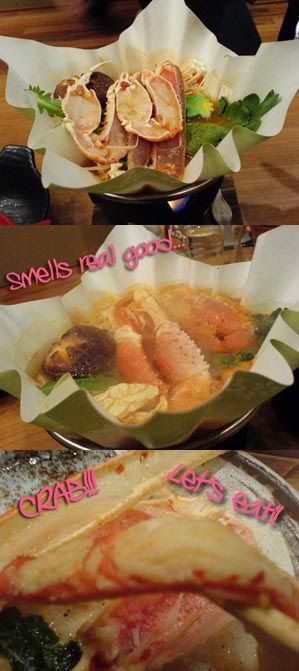 Okonomiyaki!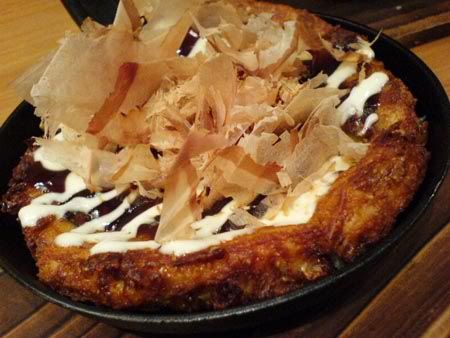 Cold soba. They have a mini version. Yummyzzz. I ate all of that! Can you imagine? Darren ate tempura udon and some sashimi.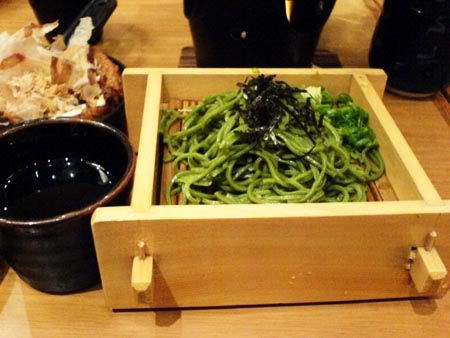 Waraku's sashimi is VERY fresh. The best I have tasted. I cant really take sashimi as I dont like the slightest raw taste. But Waraku's was really.. slurp... almost $2 per pc..
After the dinner while we were lazing around sipping green tea, i saw this very nice vase of flowers that was turned to face the couple diagonally opposite us.
The curious side of me wanted to see what kind of flowers there were in the vase then...
Darren inched the vase SLoooowly towards us -_-!! and said..
na~ song gei ni..
THANK KYU ar... take people's vase and say song gei wo..
you might as well go people's funeral and take their 花圈 and 送给我.
His ultra lame behaviors always crack me up. So I decided to take a photo with the damn flowers.
and I look pretty DAMNED too..TSK*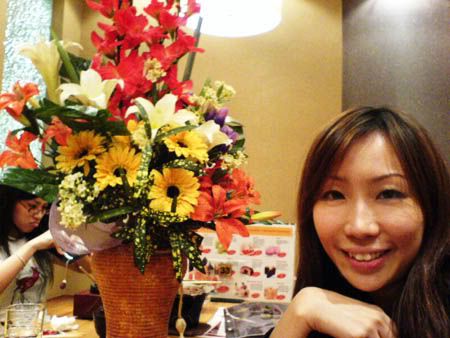 girl in backgrd doesnt look very happy..maybe she wants the flowers too.
Went to skinfood after that. Love their packaging but they sound really broken.
I was reading the properties of the Red Ginseng repairing mask when I spot a word..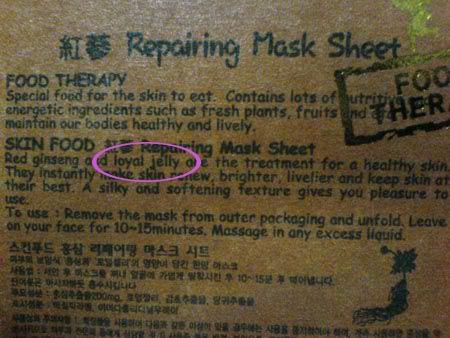 "LOYAL Jelly"
It may be just a typo but I burst out laughing in the shop. cos It's so SING-GAH-PO!!
Labbit.
LI-BE-NA
Orchard LOAD wat else.. oh.. yeah and Le-Lio
-_-''!
(but strange enough, they are made in Korea)
Another one.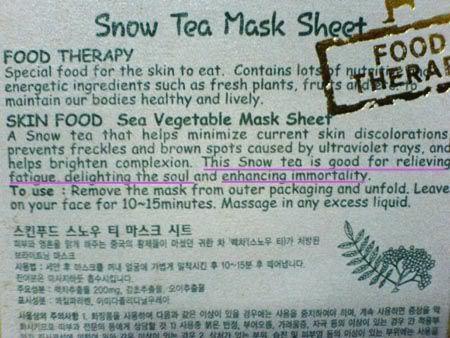 enhancing immortality?? abit KUAaaa zhang right??
Butyshop had this problem of strange english too. They are made in Taiwan I heard. I got their balancing lotion, anyway it was something funny they wrote on the packaging too. but Shucks, I threw the box away! anyway if you have the time, drop by novena square 3rd level, go into the shop, ask for balacing lotion, read the packaging.. laugh and then leave. It's a good pick-me-up. Or alternatively, buy them home and laugh as long as u want. *I'm talking crap again. it's the time of the month that my skin is clear, my brain is working and I feel so HYPER*
I'm not saying that my spelling or english is any good. My spelling SUCKS too. English, even worse. Sometimes have to consult Miss Liang (you know who you are). She's my walking dictionary hee hee. But THEY, being a reputable company should at least invested in someone to QC on their english before launching the products.
Loyal jelly
.. hur hur does it mean that the mask wont come off my face no matter how i peel it? if really like dat than not loyal aredi.. its
LAU YA!!!!

But anyway, it made me laugh. Laughter may even act better as an "immortality enhancer" than the product itself.
Kiyo 到此一游 @ 10:46 PM

Monday, February 13, 2006
*~*~*~*~*~*~*~*~*~*~*~*~*~*~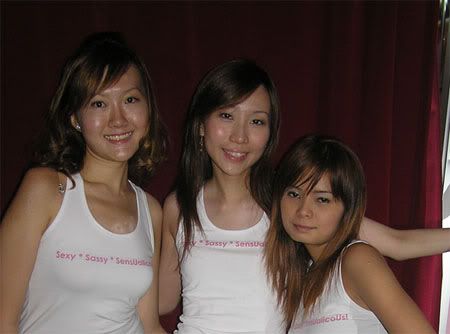 Dat's virginia on the left and yas on the right..
Virginia saw Gerald and Gerald saw Virginia on Bus today and both messaged me to tell me they saw each other. And gerald even asked me to "call her now! she's in white" haha paiseh syndrome hor.. hor..
That's something nice about a blog, you get to know your friend's friend!
Dale Carnegie's communication training is kinda fun today. You can see that I STILL HAVE THE ENERGY TO BLOG even when the training ends at 10pm. Imagine how hyper we got during the session. It's pretty inspirational.. & I'm eager to get all the basics started.
Kiyo 到此一游 @ 10:45 PM

Sunday, February 12, 2006
*~*~*~*~*~*~*~*~*~*~*~*~*~*~
Happy 元宵节!!
吃汤圆,人团圆~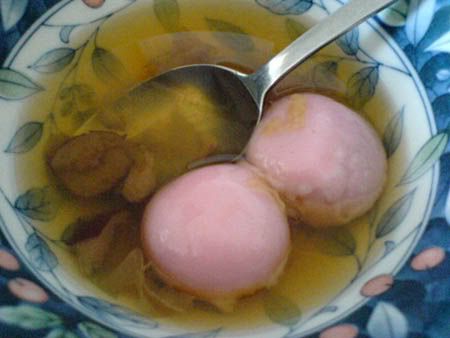 Ate Tang Yuan just now..although I wasnt supposed to cos it's "COLOUR FOOD". I'm supposed to abstain from colour food and eat "colourless food" onli for the next few days
(I'm not sure HOW i'm going to survive.. on porridge?)
. Came back from my teeth whitening session! Bugs are whiter now hee hee.
~~~~~~~~~~~~~~
Met up with Yaz yesterday to look for a pressie for Darren but bought more of my own stuff instead.I didnt get that pair of cute shoes..
Got another pair of working shoes in the same shop. Have to update my working wardrobe a little.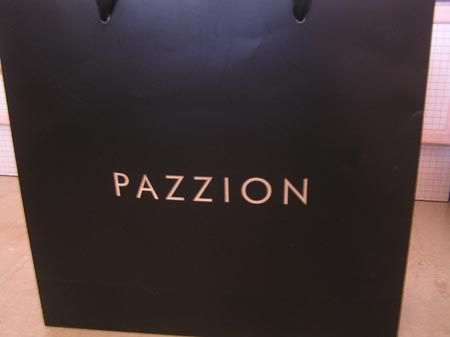 They are having end of season sale now but mine was without discount as they were new arrivals =( Anyway, i think their shoes are really nice. Very bling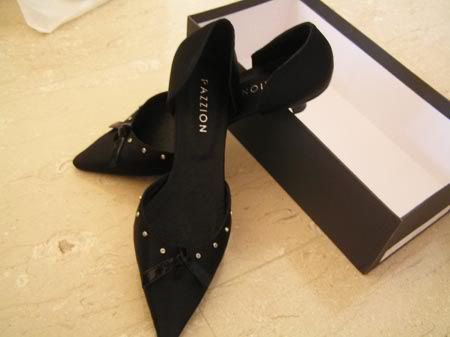 Going to wear this tomorrow cos I have a training till 10pm.. 10pm you know! 10 pm!! =(
(& i'm coming down with a flu.. feel like taking MC tmr)
hope the training will be fun. Anyway, it's compulsory so it's best that i turn up.
haizz..
Yaz bought a nice top from Future state yesterday. It's very lacy and sexy, so nice.. pity i cant wear it cos it's too low cut. Saw a few gals with flowers and thought of Darren. He worked yesterday and today as well and I guess we will just have a simple dinner on Tuesday.. Should be going to
Nirai Kanai
, my favourite Okinawa food restaurant. Looking real forward! Havnt been there in ages~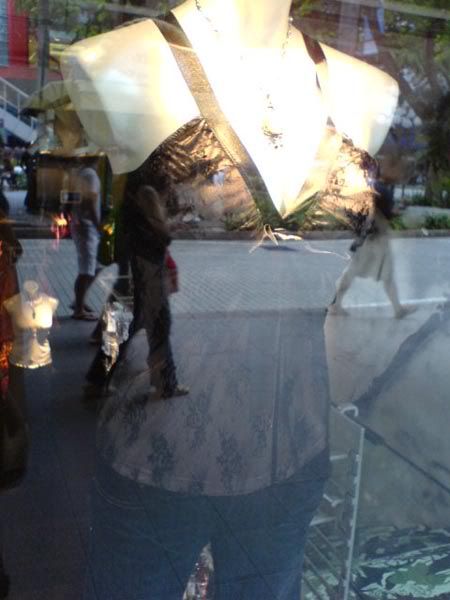 dis was the one she bought.
Went to studio and guess what we saw? Joy bought a new Shih Tzu! Shih Tzus are really cute and hyper.. really had fun playing with her. Isnt she adorable? She's a clumsy one with large doleful eyes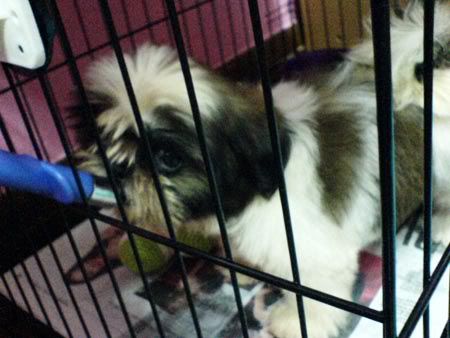 Everybody took turns taking picture with the new star except virginia. hee hee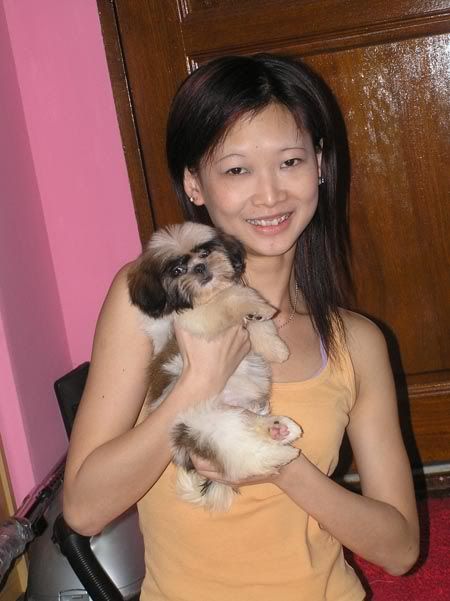 Sensual's mummy..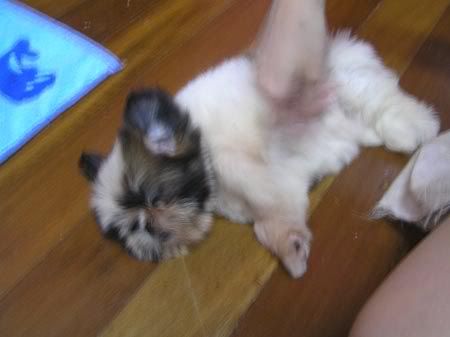 Dat's my hand.. tickling her stomach.. she very shiork lor!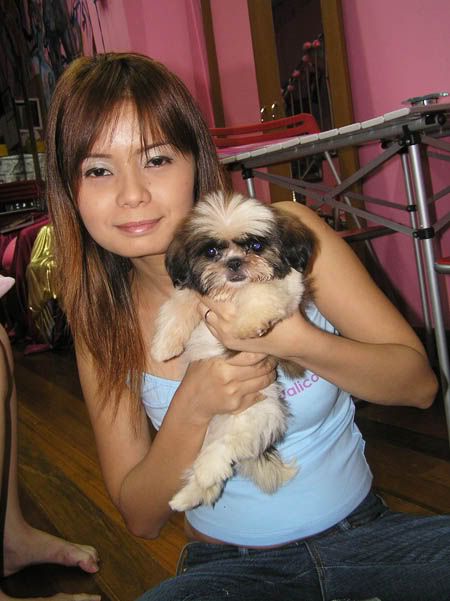 That's Yaz..she loves puppies too...~
Virginia saw Gerald and Gerald saw Virginia on Bus today (as in MONDAY)~ haha.. both messaged me to tell me they saw each other. That's something nice about a blog, you get to know your friend's friend!
Yawnzzz...
hope i feel better tomorrow... it's gonna be a LONNNNNGggggg DAY, but I shant complain. Jos is lucky if she can get home at 12am!
Kiyo 到此一游 @ 9:21 PM

Saturday, February 11, 2006
*~*~*~*~*~*~*~*~*~*~*~*~*~*~
My mum is one of the lucky 172,580 people to dio TOTO!!
of $20
-_-
Better than nothing right.. I didnt even dio one number.
~~~~~~~~
Went to Momo yesterday to watch the Pole Heats.
(yeah my first time to momo, cant blame me for being such a turtle in the mountains cos you dont really get to go clubbing when you have somebody calling you at 12am asking what time you coming back home.. yesh. My MUM)

.
It was interesting to see gals doing pole tricks, the others just simply danced around the pole. We were inches away from those dance participants cos the elevated pole were very near our table! So scared they might fall on us but
heng
they didnt. Anyway, they must have a lot of courage to dance (with a pole) in front of so many people. One thing for sure, I wont be able to do that.. freak out.!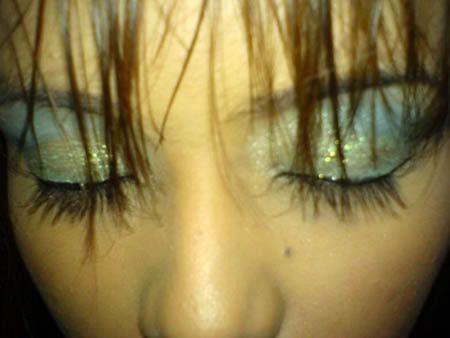 Yaz's eyeshadow was lovely... nice long lashes too!
Kelly joined us at about 11 pm and it's been such a long time since we seen her. Glad she's fine! Took all the photos with my phone cam...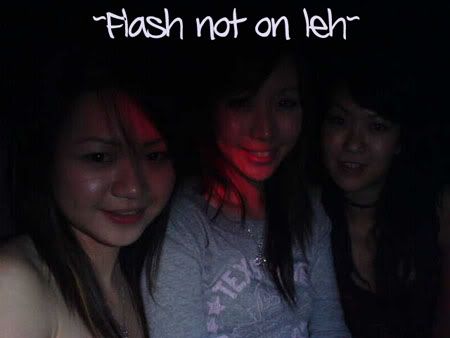 Another one with flash!!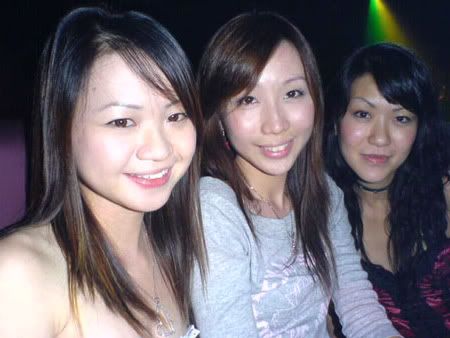 Met Peimin for shopping before we went to momo.. Saw a nice pair of shoe at wisma. It's SO CUTE! or maybe cute isnt the word to describe it. It's just gorgeous, lurve it alot.. really tempted to get it, but I have been buying so many things after CNY. I have to stop!
Lemme think about it first... *shake head*
Going for teeth whitening at a dentist tomorowwwwww hohoho.. I want to have whiter bugs!
Kiyo 到此一游 @ 4:37 PM

Thursday, February 09, 2006
*~*~*~*~*~*~*~*~*~*~*~*~*~*~
Ring ring ring!!
Had trouble with my mobile phone's keypad since last week~
When I want to type 'c' using the multi-tap function, 'aaa' appears. Happens to other letters as well. FRUSTRATING can...
I even went down to change to another
NEW
handset as it was within the 7 days exchange period by M1.
Strangely enough, the female customer service officer tried what I said and saw for herself that there is something wrong with the keypad.
After the change, the keypad wasnt any better.If not worse.. I got frustrated and started using T9. I was grumbling and grumbling for the whole of last week, lamenting my ill fate on the fact that I was suay enough to get a FACTORY DEFECT. Showed Darren the problem yesterday and he tried but NOTHING happened to him. He can use it perfectly! Without any mistakes..AT ALL =(
He looked at me squarely in my face and said it is a USER PROBLEM (meaning ME, I'm the PROBLEM)
I reckoned my fingernails were obstructing my way. The lady customer service had
LONG
fingernails too.
Cut them away yesterday and the problem never came back.
In Lurve with Sony Ericsson now
. lalala
This is really a typical case of 不会游泳,说游泳裤大件. -_-!!
More about my phone..My peekture phonebook! Crop each peekture of my friends that I can find in my hard disk cos it's so troublesome to take them with my phone camera. Dont see some of them often. So I just crop whatever I can find.
So when you sms or call me, your prettie face will appear at my small screen for my viewing pleasure!
Dont worry, I DID not assigned a pig's picture to any number..
Here was what I collected!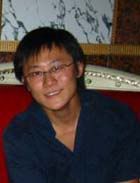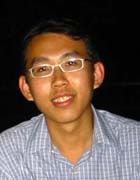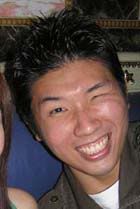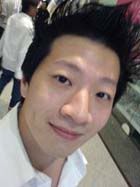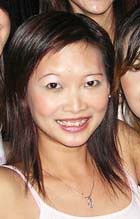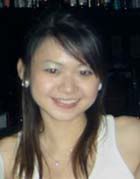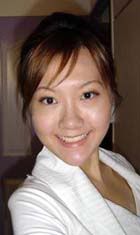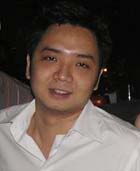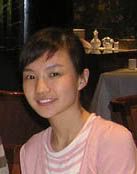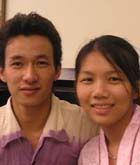 Can you spot your face??
So msg me, my dear friends, so that I can admire your prettie face haha
*I dont have jess's photo.. jess, send me one!!*
~~~~~
I AM SO HAPPIEE!!
We will be going to the Pole heats competition at Momo tomorrow night and Kelly will be joining us!
We gals missed her.. :_/
It's gonna be an all gals outing tmr! hohoho
Kiyo 到此一游 @ 8:43 PM

Tuesday, February 07, 2006
*~*~*~*~*~*~*~*~*~*~*~*~*~*~
My Fortune.
Ate a fortune cookie yesterday. It read :
A phone call to a good friend will ease your mind and lift your spirits.
FEI HUA.
than dont call my good friend call who?
~~~~~~~~~~~~~
New Loot!
I have been telling everybody "I want an ionic hair dryer!" for donkey years and I got it today! Waited this long as I thought there will be some POST CNY SALE coming up or my friend could get a good discount for me. But it turns out that she can only get 5% discount so.. i forego all that trouble and bought one myself!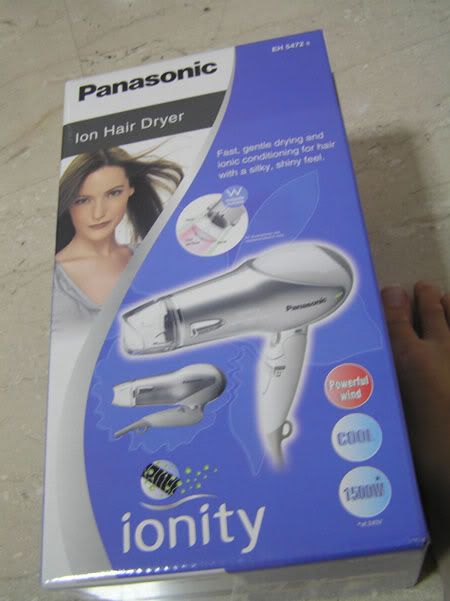 most expensive one.. =( pocket burn hole ler
Chose the silver one instead of blue. Think silver looks kinda cool for a colour of hairdryer.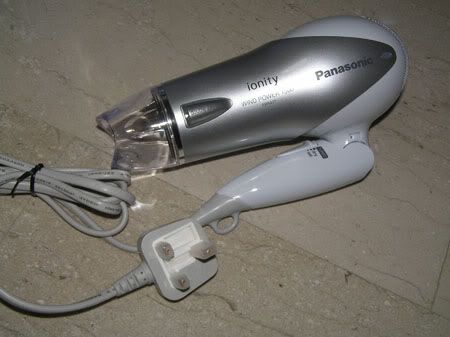 Was at a dillemma, there were so many kinds of hair dryer that emits negative ions which will help smooth hair cuticles as hair carries a positive charge. Wah.. Hair dryer oso like so "scientific" like dat.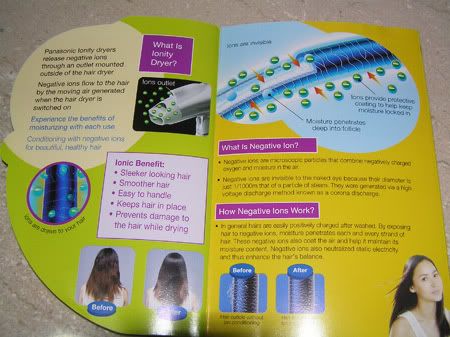 Click on the link for the various kinds of ionic hair dryers Panasonic Produces...
-Panasonic hair dryers -
Philips carries 2 models as well but cost a
FREAKING
119
.
The cheapest is from Panasonic. only 69!! But it doesnt have the cool shot function and it's REALLY REALLY weak, meaning it is not strong enough and may take some time to fully dry your hair.
My Take :
Now I fully understand why Virgie was raving about ionic hair dryers, her sis said they were good. Indeed! Hair turns out to be silkier and no more frizziness! I settled for Panasonic eventually, kinda expensive but it has a cool stream function. Hair dryers last real long anyway, can invest in a good one. The downside is.. it's heavier than the rest. If you do not really need so many features, the panasonic one ($69)will be a better choice.
New skincare!
First signs of Aging appears around the eyes and the neck. Prevention is better than cure. Once fine lines appear, they just dont go away. My investment in eyecream.. saw Niu Er recommending it during dat famous "waste-my-money" show. Nowadays even skincare can multitask. It can firm, reduce dark eye circles and reduce fine lines! yoohoo! Praise the technology~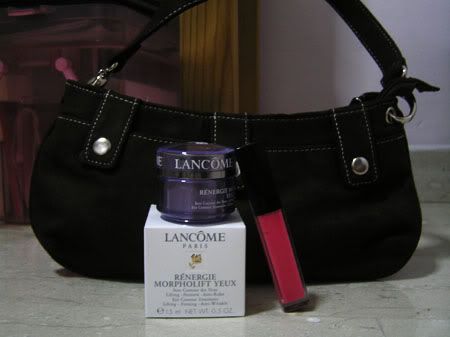 she gave darren a dark brown bag as well.. so nice of her coupled with the 20% off, otherwise this is one eyecream that is too expensive for me.
My Take :
Good, not oily, absorbs rather quickly and finishes with a matt feeling. No SPF though.
Chanel Lippy glossie!
My favourite was Stila Grapefruit but I finished using that.
Colleague was using this and it was really prettie. Got to know that it's only 30 odd bucks from ppm. I thought it was about 50 plus.. Dont know where I heard it from.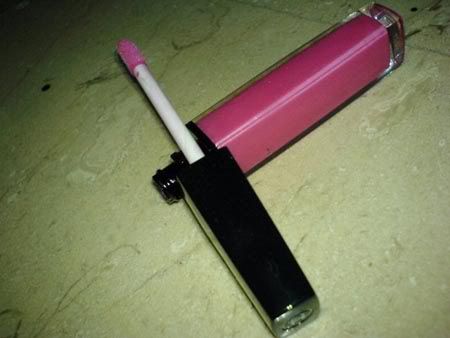 My Take :
The colour is better than Stila Grapefruit as it has a little shimmer in it. I lurve shimmers.
Can fight with my all time favourite lip gloss from Madina. Theirs have nice shimmers in them too.
Kiyo 到此一游 @ 7:47 PM

Sunday, February 05, 2006
*~*~*~*~*~*~*~*~*~*~*~*~*~*~
Felt my bulging stomach
My routine dance prac is not helping me to shake off all the pineapple tarts i have so shamelessly devoured during the festive season. I even ate them for breakfast! tsk tsk tsk.. So sinful.
Went to the gym today for my combat after soooo long. Think will need to stay there for 3 consecutive days before I can shake off the excess calories. Maybe tomorrow... Maybe next week... erhem...
Maybe NOT lar hor.
Darren was late as usual and guess where did I head after my gym.
OLD CHANG KEE!!!
for their FRIED Squid
-_-
Oily greasy stuff always make me feel better, at least i dont feel so frustrated waiting for him
(45 mins okay... argghh)
This explains all the outbreaks I'm having on my face now.
Irritating.

~~~~~~~~~~~~~~~~~
Meet Aki, My Pet Gremlin
I have so much fun finding phone content for my k750i.
Now my screesaver looks like this.
Please meet Aki, my new pet. heehee.
An ugly Gremlin monster that appears to be looking around "guarding" my fone. Now he stays still.. Dont know why the gif isnt working. hee hee I find it really cute!
Went for my routine dance class yesterday and joined darren and his family for some steamboat. On the way there, i witnessed a typical
"kua simi kua"
quarrel in the MRT.
One lao unker, who seems to be at least 60 years old started the quarrel with a 30 year-old man with that famous sentence that only teenage
bengs
utter. I never knew careless stares could lead to fights cos i find them really meaningless and silly. Moreover, both their ages add up to be about 100 years old ler still play this type of game?!? -_-
Nobody fight in the end lah.. although the unker was
"来啦~来啦!!来打我啦!"
in the cabin. And they even talked about the
SIN-GAH-PORE GAH-MENT
&
COUR-TER-SI
during their quarrel.
Everyone was -_-'''
It was back to normal when the unker went off at Braddell. And people decided not to look at anybody in case another fight arises. Those who were reading newspaper continued reading.. The others just stared at their shoes instead! It was kinda awkward.
STEAMBOAT!!
It was a GOOD spread. I ate alot AGAIN!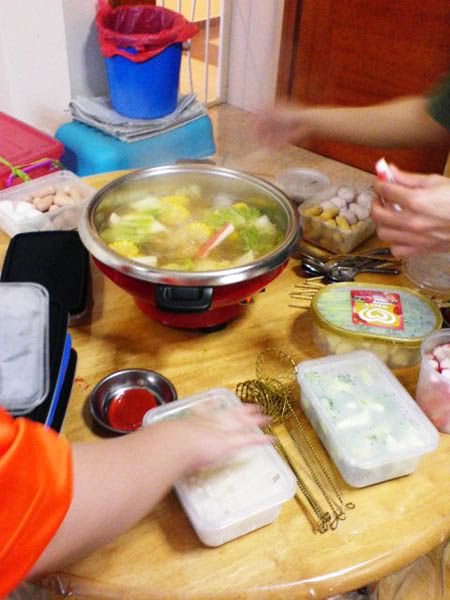 Testing out my new phone camera with kaili here. She always say "An1 Qi1 Qingli BAO BAO".. She cant really pronounce Auntie yet so right now, I'm 安七.So cute hurh hurh. She has an or cheh on her head.. cos she fell down =_(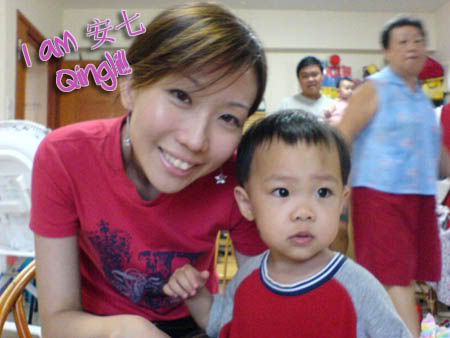 I'm happie! Darren is gonna get his friend to help me buy some discounted skincare & cosmetics from Metro cos she's working there. Hohoho~ I'm getting lancome eyecream, lancome eyemakeup remover and Chanel gloss!!
Thank kyu ar
!! Must thank her personally next time.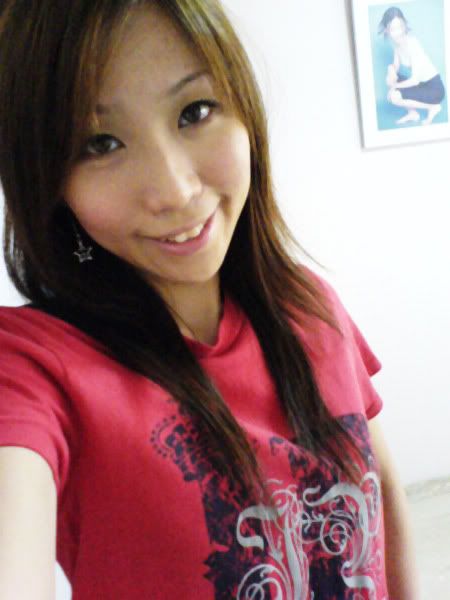 Kiyo 到此一游 @ 10:20 PM