Sunday, August 31, 2008
*~*~*~*~*
woke up at 7am today.
he's coming back home today! yay!
but he's flight is schedule to arrive on midnight.. dont know why i wake up so early for wat
=__=
Kiyo 到此一游 @ 7:55 AM

Wednesday, August 27, 2008
*~*~*~*~*
FINALLY received my fr3b from fr3b.com Yesterday
The envelope stated that the sample was sent out on 12th August but it took so many days! faints.. i wonder what is singpost doing. Think tomorrow i will give it a try. =)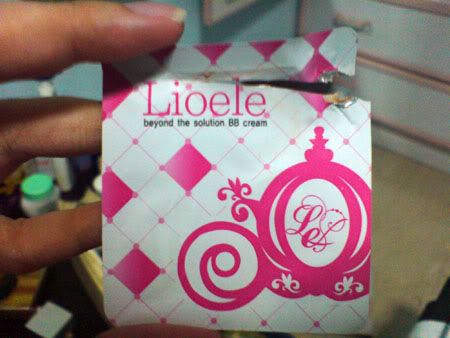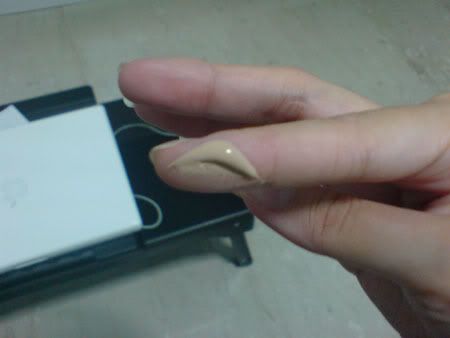 Guess what I did over the weekend?
A friend just graduated from a bridal makeup course. She is going to participate in some makeup competition and requested me to be her testing canvas.
It was pretty fun as she shared tips with me on how to apply eyeshadow while she works and even attached a veil to try on some bridal looks. The competition is next saturday! will take more pictures then =)
3 more days before i see my hubby again. yay!
Kiyo 到此一游 @ 8:33 AM

Monday, August 25, 2008
*~*~*~*~*
Really great news!!
the small print actually says that they anticipate our houses to be ready by Nov/Dec 2008!
I AM EXCITED!!
Although it means that i may need to wake up earlier each day to go to work when i move over.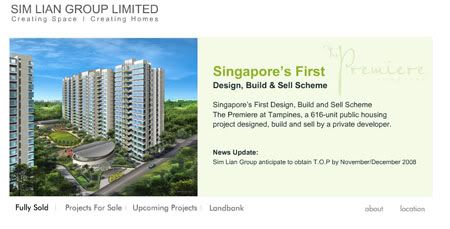 can't wait to collect renovation info, quotes and shop for furniture
If you have great contractors or IDs to share, please do let us know! =D
Kiyo 到此一游 @ 9:28 PM

Saturday, August 23, 2008
*~*~*~*~*
Just finished my dinner.
Longest dinner in my whole life. (apart from weddings)
Dad donated something to the 7th month auction dinner and so we had an extra seat
It started at 8pm and they served the dessert at 11pm, just before the last auction item was up.
Apart from the fact that it is very deafening, the food was surprinsingly above my expectations. Sometimes food from chinese restaurants taste just as good as the hotel =)
The figurine that dad donated fetched a price of $188.
Guess how much my uncle paid for it when he bought it?
$500
=__=
okay enough about the dinner..
Opened 2 new sprees (Imagine and Tokyo Fashion) at Glamour Amplified
so spree on galz!
Kiyo 到此一游 @ 11:52 PM

Tuesday, August 19, 2008
*~*~*~*~*
Daily countdown.
Finally from 2.5 months... it became 1 week 5 days.. and his freaking US boss is telling him there's a slight possibility to extend!?!??!
I cannot imagine that after waiting for so long, i may have to wait some more. i think i will go
ki xiao
if i have to wait another 2 weeks.
Tomorrow he will know the answer from his angmo counterparts. They should be more pro family!
But i dont blame darren, he has been trying his best to ensure problems do not occur. Even it means going back on Sundays to work so that he can finish the project and come back on time as promised. =(
haizz
*crossing my fingers now*
(think i'm behaving like a spoilt brat now, but i seriously cannot stand the waiting part and not knowing when he will be back)

Kiyo 到此一游 @ 8:45 PM

Saturday, August 16, 2008
*~*~*~*~*
it all started on Thursday.
Came back home with a bad headache and i thought i will be alright after taking some medi. then i vomitted and had diarrhoea in the middle of the night. =(
the Chinese Doctor said my internal organs were having a fever. =_=
His chinese medicine really worked and i feel better now but still super tired..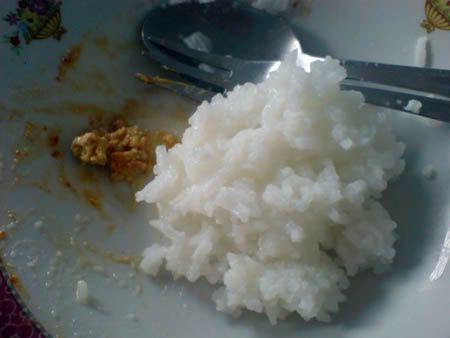 my lunch just now. Plain porridge with preserved bean curd.Had this for the past 2 days. guess i will be having it later for dinner as well. =_(
it's really feels terrible to be sick.
(but i think after 2 days of eatting super plain food, my skin oso clear up, guess it's good to "detox" once in a while")
Kiyo 到此一游 @ 11:32 AM

Wednesday, August 13, 2008
*~*~*~*~*
Think that nothing is free in the world?
Think again!
Now you can get freebies online. Great way to beat the inflation and try the sample products before you get the full sized one. All you need to do is register yourself using the link below, pay for postage (about 80 cents) and you can choose a whole lot of samples to try. Write reviews after trying the product and you get more points to try MORE products.
They have been around quite some time but I only got to know it yesterday while surfing around. Got really excited over it, (which gal doesn't? when they hear the 4 letter word starting with F... FREEE!!) and got myself registered.
Just paid $0.80 through ibanking for the postage of a sample size B B cream. hee
Guess it's on its way to me now.. Let me review when it's here.
They have products like masks, hand cream, skin lotion, sunblock and alot more.
I am so waiting for that sample size COVERMARK foundation
Register now dearies!! =D
Click on image.
Kiyo 到此一游 @ 6:50 PM

Saturday, August 09, 2008
*~*~*~*~*
i'm immersing myself with taiwan entertainment culture these days..
have to get a dose of it before i sleep everyday.
damn hilarious. enjoy!
Kiyo 到此一游 @ 7:55 PM

Friday, August 08, 2008
*~*~*~*~*
Outbreak alert!
I think i really cannot go under the sun for too long. Had a poolside lunch today as the hotel invited us for some carnival and right after lunch, my face became bumpy.
Not very obvious but you can feeeeeeeeeel it.. argghhh
guess it must be the mixture of the perspiration and my RMK foundation that caused it. =(
OH yah... RMK finally came to Singapore! YOOHOO!
no longer do i need to go to Japan or Bangkok or Taiwan to get it. Come to think of it, I used 3 bottles of their foundation and all bought in those countries. ha! i'm an avid fan of their foundation.
So... please stay and don't pull out of Singapore again, there's alot of RMK fans here actually.
Kiyo 到此一游 @ 8:24 PM

Tuesday, August 05, 2008
*~*~*~*~*

Had a shock this morning.

A big cockroach ran past my feet while dad was driving me to office and there's nowhere to run!

not 小强 but definitely a 大强! 超大强 in fact. =(

Alot of thoughts ran through my mind, whether i should kick and kill it using my shoe if it crawls out again or should i hit it with my bare hands if it attacks me. *shudders*

eeekkks fortunately for me, nothing of that sort happened. It didnt reappear.
Bet it was very afraid too.

haizzz.Don't know whether I should just take the mrt tomorrow. Think it's still there, mum said she felt something ran across her shoulder in the afternoon.

=_____=

my korean bag arrived!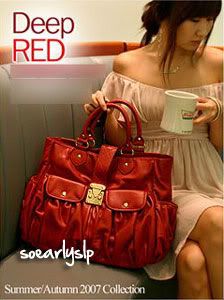 Really great quality.
It's exactly the same as seen in the picture.

Hopefully i will be able to bring this kind of quality to you guys soon too. =)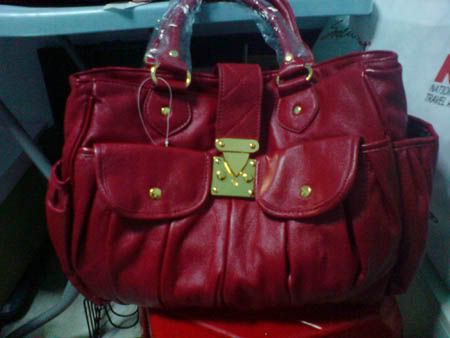 Kiyo 到此一游 @ 8:59 PM

Saturday, August 02, 2008
*~*~*~*~*
Payeasy Spree + Beauty Diary Masks Spree is up!
Everything from Payeasy can be spree-ed
~ Payeasy Site ~
Decided to hold the spree myself as my colleague wishes to get some plus size clothings from there and after surfing around, I realized that I need to get myself a few stuff too!
Brand to Recommend (didnt try them before but apparently, the reviews are good).
Artdeco is a German brand and their representative in Taiwan is Lin Zhi Ling~ They have skin care products, mineral cosmetics and a whole lot more. This brand caught my eye when I was watching a show where it featured Lin Zhi Ling where she showed how she make herself up using these brands.
As this Payeasy spree is a test spree. I will be limiting them to first
25 orders
. For Masks orders, no caps!
What caught my eye....
More Artdeco products
~ here! ~
Spree at glamour-amp.livejournal.com
Kiyo 到此一游 @ 9:18 AM