Sunday, February 12, 2006
*~*~*~*~*~*~*~*~*~*~*~*~*~*~
Happy 元宵节!!
吃汤圆,人团圆~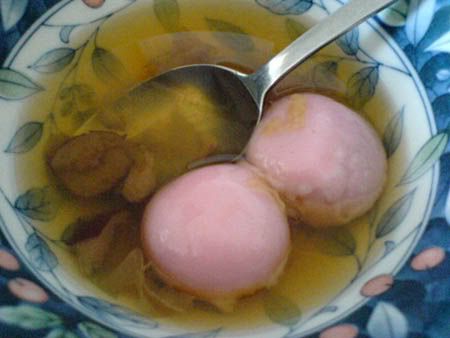 Ate Tang Yuan just now..although I wasnt supposed to cos it's "COLOUR FOOD". I'm supposed to abstain from colour food and eat "colourless food" onli for the next few days
(I'm not sure HOW i'm going to survive.. on porridge?)
. Came back from my teeth whitening session! Bugs are whiter now hee hee.
~~~~~~~~~~~~~~
Met up with Yaz yesterday to look for a pressie for Darren but bought more of my own stuff instead.I didnt get that pair of cute shoes..
Got another pair of working shoes in the same shop. Have to update my working wardrobe a little.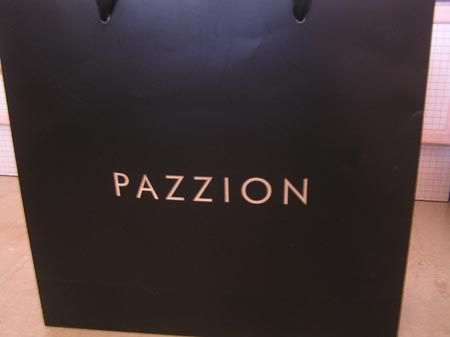 They are having end of season sale now but mine was without discount as they were new arrivals =( Anyway, i think their shoes are really nice. Very bling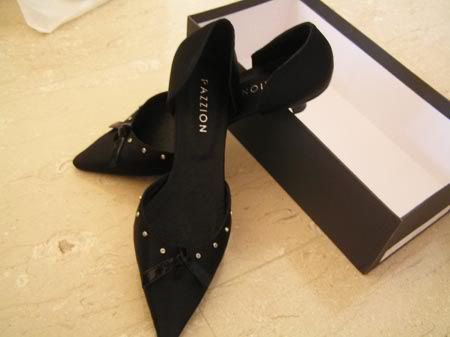 Going to wear this tomorrow cos I have a training till 10pm.. 10pm you know! 10 pm!! =(
(& i'm coming down with a flu.. feel like taking MC tmr)
hope the training will be fun. Anyway, it's compulsory so it's best that i turn up.
haizz..
Yaz bought a nice top from Future state yesterday. It's very lacy and sexy, so nice.. pity i cant wear it cos it's too low cut. Saw a few gals with flowers and thought of Darren. He worked yesterday and today as well and I guess we will just have a simple dinner on Tuesday.. Should be going to
Nirai Kanai
, my favourite Okinawa food restaurant. Looking real forward! Havnt been there in ages~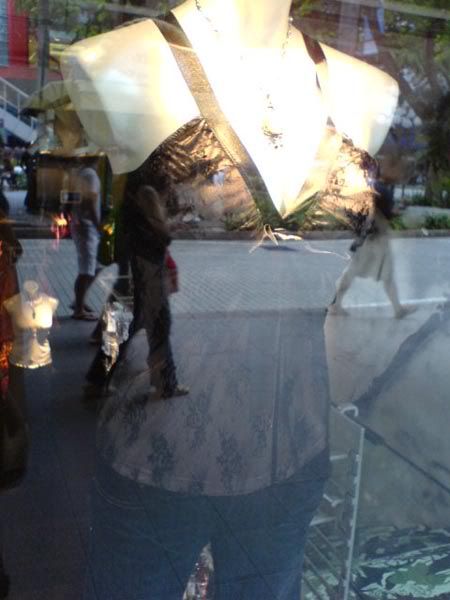 dis was the one she bought.
Went to studio and guess what we saw? Joy bought a new Shih Tzu! Shih Tzus are really cute and hyper.. really had fun playing with her. Isnt she adorable? She's a clumsy one with large doleful eyes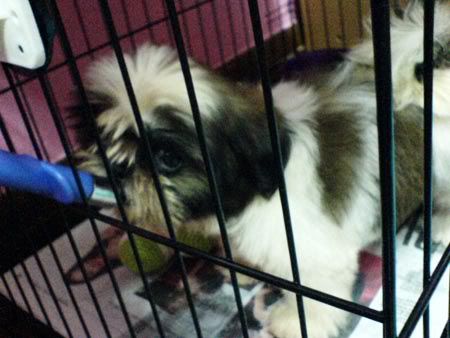 Everybody took turns taking picture with the new star except virginia. hee hee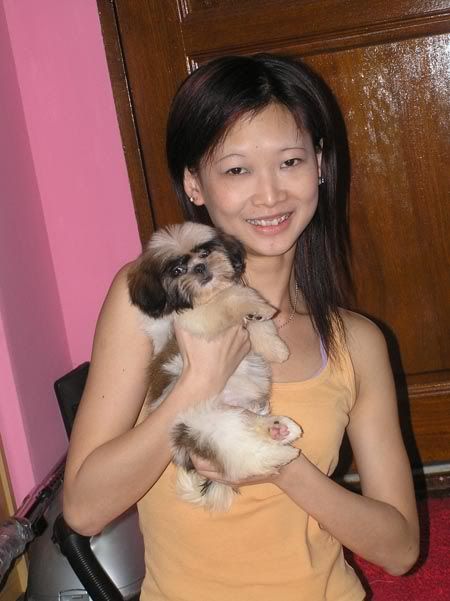 Sensual's mummy..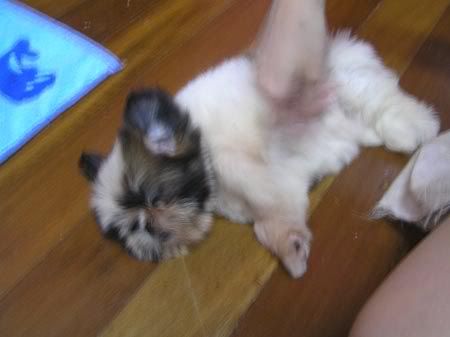 Dat's my hand.. tickling her stomach.. she very shiork lor!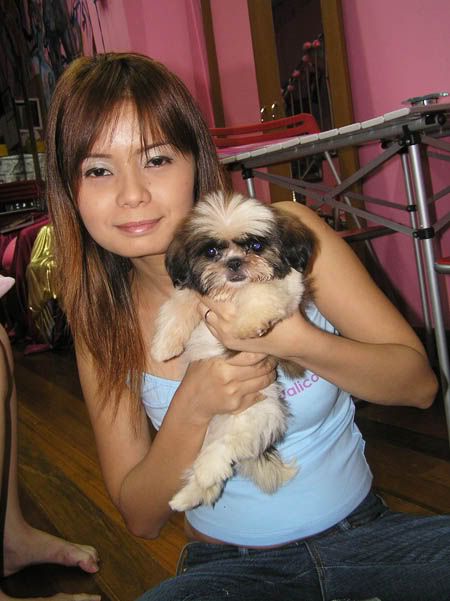 That's Yaz..she loves puppies too...~
Virginia saw Gerald and Gerald saw Virginia on Bus today (as in MONDAY)~ haha.. both messaged me to tell me they saw each other. That's something nice about a blog, you get to know your friend's friend!
Yawnzzz...
hope i feel better tomorrow... it's gonna be a LONNNNNGggggg DAY, but I shant complain. Jos is lucky if she can get home at 12am!
Kiyo 到此一游 @ 9:21 PM