Sunday, February 26, 2006
*~*~*~*~*~*~*~*~*~*~*~*~*~*~
Friday was Image Change Day
So we went to Momo for the pole competition without ppm cos she's sick.
=( The semi-finalists were great as alot of them can do the upside down thingy with the pole. Really alot of stunts.
I was quite STUN too.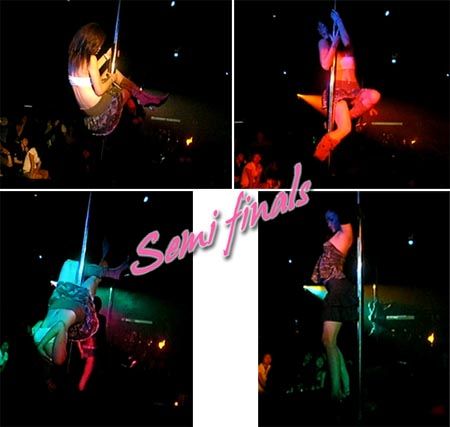 Before momo, i was really looking forward to go to studio cos Everybody will turn up with a new hair-do. I heard Yas coloured her hair red , Virginia straightened her hair and I decided to go wild (but end up looking like some *sao ba*) and have some curls done with my tongs.
New hairdo No. 1 - Yas
Tada~~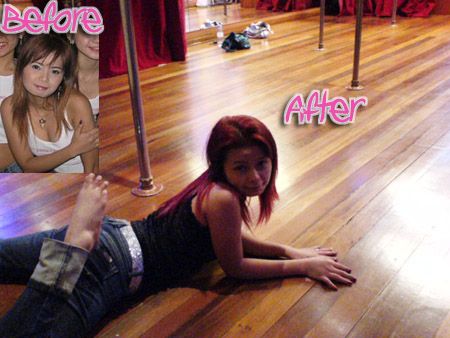 New hairdo No. 2 - Virginia

Tada~~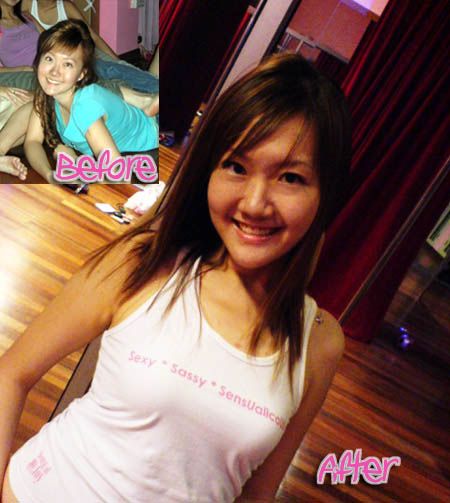 New hairdo No. 3 - Meeee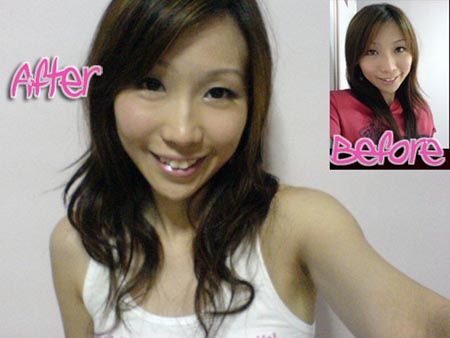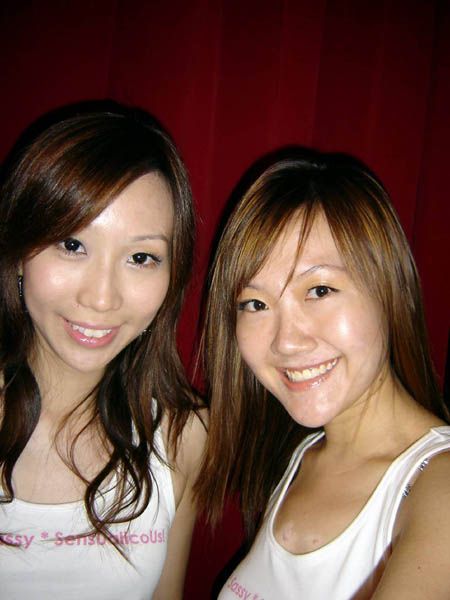 -_-!!! My Sao ba all done by myself on Friday night ~ Yesh I know
I LOOK LIKE A MESS
and I guess the problem was I took too much hair to curl at a time (cos i'm really
impatient
;something stated in my Nohari Window).
Virgie helped me on Saturday to do my hair in studio. I think her method is really betta~ She is really good at it! hoho~
This is her 杰作 for me!!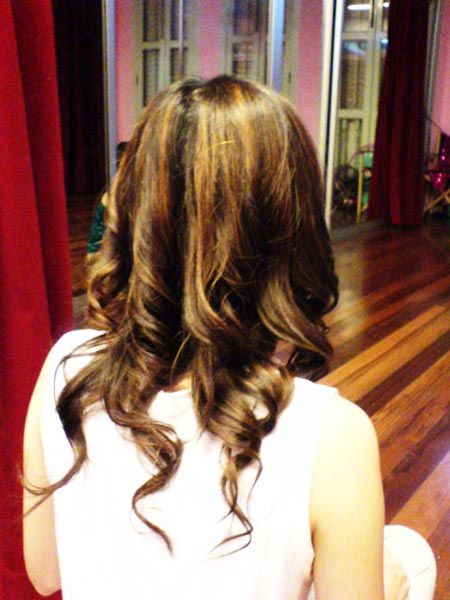 Looks so much better than wat i did.
Da curls loosen up a little after a while and became really natural. Even Darren
(the typical guy who prefers girls with long straight hair)
said that it was quite nice and BETTER than the one I did myself. -_-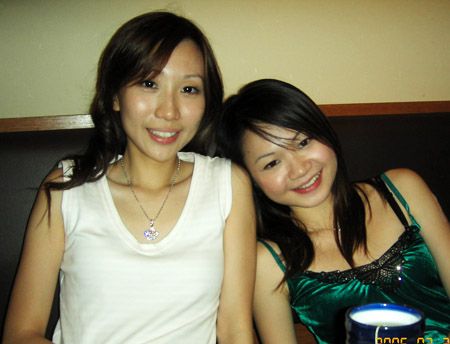 Another one with ppm at waraku.. slurp~ it's darn shu nu look
But I scalded my fingers during the process =( Ouch~ Tongs are such dangerous tools.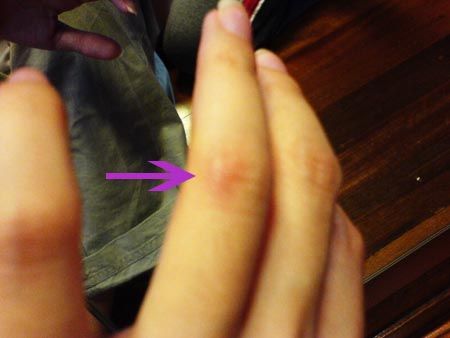 Something to recommend!!

Yoshiden
~ (outlets at Raffles Place and United Square)
We always pass by Yoshiden every Saturday after our classes, the boss is always very friendly and chatty to us and i lurve their healthy drinks. You can get chunks of Aloe Vera with honey lemon, lemongrass drink and some other detox stuff as well.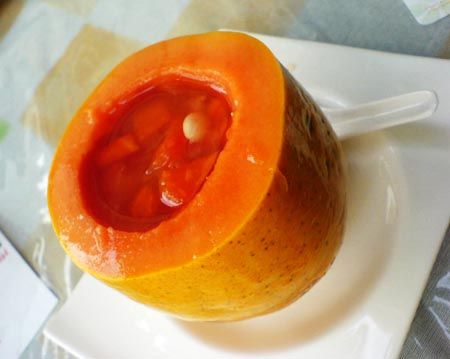 This was the new desert I tried that day called Yoshiden Papaya. I'm drooling again just thinking about it.. it's good for skin and I believe it helps constipation too as papaya is full of fibres, the 'Mu er' inside supplies collagen so this makes it the perfect beauty potion! Very oishii on a nice warm day.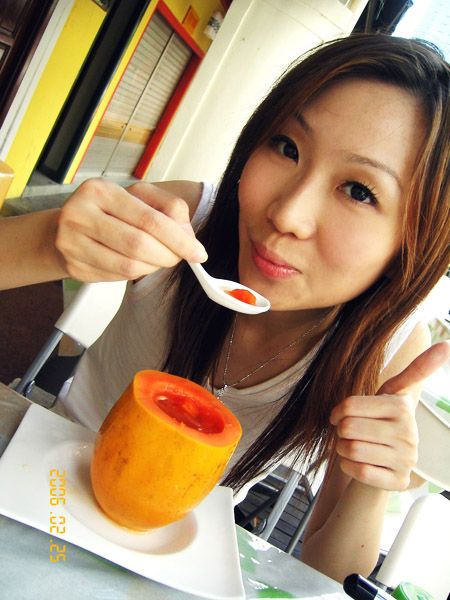 (yeah, i still prefer straight hair.. but sometimes we just need to change our image once in a while)
Yoshiden papaya~ dripping with homemade goodness
Give it 5 thumbs up =D
Kiyo 到此一游 @ 12:53 PM