Thursday, February 09, 2006
*~*~*~*~*~*~*~*~*~*~*~*~*~*~
Ring ring ring!!
Had trouble with my mobile phone's keypad since last week~
When I want to type 'c' using the multi-tap function, 'aaa' appears. Happens to other letters as well. FRUSTRATING can...
I even went down to change to another
NEW
handset as it was within the 7 days exchange period by M1.
Strangely enough, the female customer service officer tried what I said and saw for herself that there is something wrong with the keypad.
After the change, the keypad wasnt any better.If not worse.. I got frustrated and started using T9. I was grumbling and grumbling for the whole of last week, lamenting my ill fate on the fact that I was suay enough to get a FACTORY DEFECT. Showed Darren the problem yesterday and he tried but NOTHING happened to him. He can use it perfectly! Without any mistakes..AT ALL =(
He looked at me squarely in my face and said it is a USER PROBLEM (meaning ME, I'm the PROBLEM)
I reckoned my fingernails were obstructing my way. The lady customer service had
LONG
fingernails too.
Cut them away yesterday and the problem never came back.
In Lurve with Sony Ericsson now
. lalala
This is really a typical case of 不会游泳,说游泳裤大件. -_-!!
More about my phone..My peekture phonebook! Crop each peekture of my friends that I can find in my hard disk cos it's so troublesome to take them with my phone camera. Dont see some of them often. So I just crop whatever I can find.
So when you sms or call me, your prettie face will appear at my small screen for my viewing pleasure!
Dont worry, I DID not assigned a pig's picture to any number..
Here was what I collected!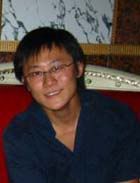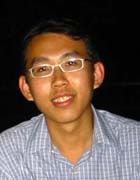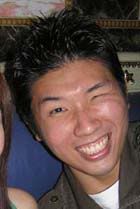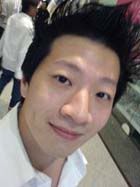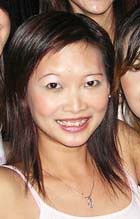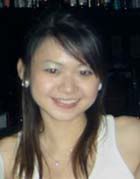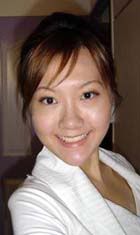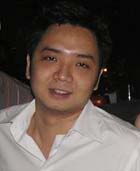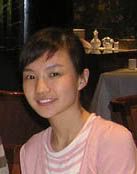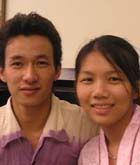 Can you spot your face??
So msg me, my dear friends, so that I can admire your prettie face haha
*I dont have jess's photo.. jess, send me one!!*
~~~~~
I AM SO HAPPIEE!!
We will be going to the Pole heats competition at Momo tomorrow night and Kelly will be joining us!
We gals missed her.. :_/
It's gonna be an all gals outing tmr! hohoho
Kiyo 到此一游 @ 8:43 PM