Monday, July 30, 2007
*~*~*~*~*
Happy birthday to Me
Happy birthday to MEeee
Happy BIRTHDAY to meeeeeee..
happy

birthday

to

me

!!!
just spent my birthday on the bus back from KL.
3 more hours to go till the end of it. Better go enjoy my yummiz no-need-to-queue donuts.. especially yummy heez!
see that peanut butter one in the center.
dat one.. is damn DOK GONG
Labels: Travel Tales
Kiyo 到此一游 @ 9:31 PM

Thursday, July 26, 2007
*~*~*~*~*

the weather in singapore these days feel like cameron highlands lor...
then why am i still going there?!

strange weather these days..

~~~~~~~~~

It's been some time since I watched 女人我最大 on tee bee as i was really busy with my ROM preparations. Yesterday I watched and it made me very very tempted!! *shouldnt have watched it* and it is so coincident that a ladiesfirst spree is on now! time to get myself some birthday presents.

Spreeing days are back!

thinking about this Albion 化妆水 they recommended.. they were saying that it's the bestest of the best 化妆水 they ever used. I really want to try leh =(... but i heard it's pretty pretty expensive

will get it when i come back from singapore.
anyway it's available in singapore hurray!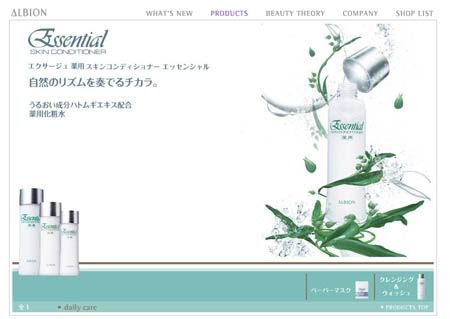 Other things I've ordered.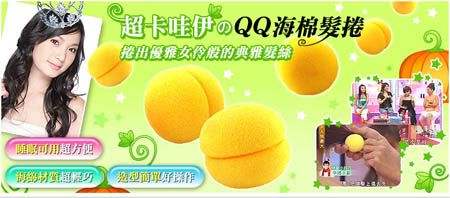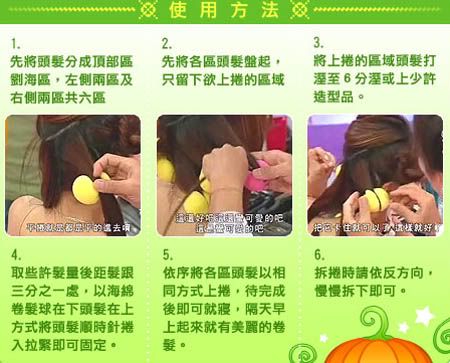 curling tongs may be very difficult to use.. will try this and see if it's better. ordered 2 packs! it better be good.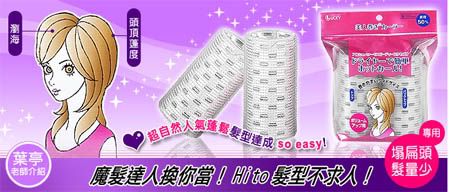 another kind for the fringe


and some other stuff... hee

bought a mini rocking horse too. so cute~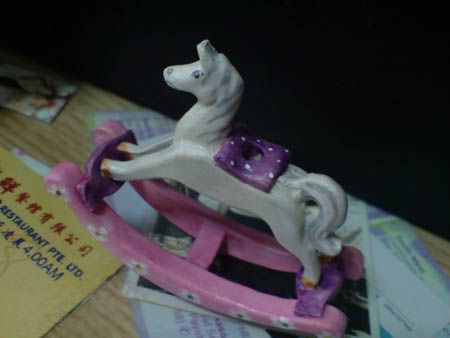 it's actually an incense stick holder.. not those 拜神 one hor..hur hur.. it's for aromatherapy. Bringing this to cameron highlands!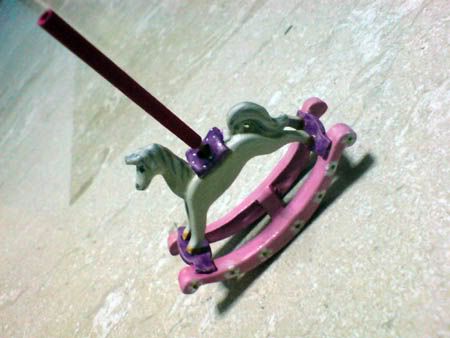 Labels: Beauty Buys
Kiyo 到此一游 @ 2:40 PM

Tuesday, July 24, 2007
*~*~*~*~*
arn't they cute?
hur hur hur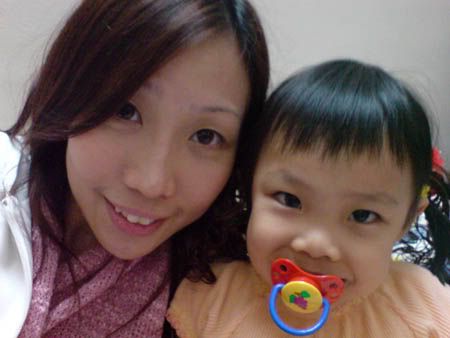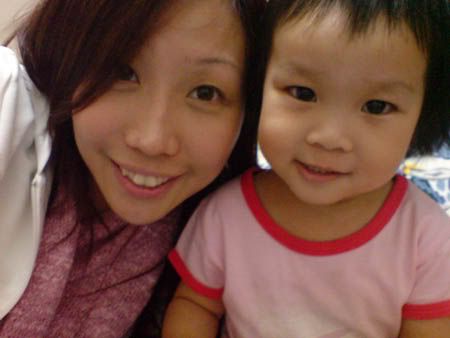 they lurve taking peeks too..... like me!
just so curious about your stuff =D
i'm hooked on taking videos hee hee..
Kiyo 到此一游 @ 11:16 PM

Monday, July 23, 2007
*~*~*~*~*
We had a
SUPER
lazy weekend.
We did nothing much except eat and sleep and the cycle repeats. haha
Edited and uploaded our Part One of the 3 part series of Behind the Scenes of our ROM. The original video was about 1 hour of raw video from ninetrogen and I decided to select some of the nice parts to upload onto the web.
very proud of myself! hahah
although it's pretty amateur editing but still.. =p
had quite a fun time adding transitions, titles and selecting the scenes.
Will only show the professionally edited video by Ninetrogen on my Actual day..must have some 神秘感 kekeke. so in the meantime, i will work on the behind the scenes video =D
It's under the audio/video album here!
~ Our Sunday Love ~
Labels: Wedding
Kiyo 到此一游 @ 11:39 AM

Friday, July 20, 2007
*~*~*~*~*
Actually I watched 200 pounds beauty before on the plane, it was such a touching story that i cried and cried. The man beside me must have thought that i was crazy.
Anyway, i wanted darren to watch it cos the lead actress is SO PRETTY! and the story is really GOOD.
we watched the dvd yesterday. Definitely worth watching & crying for.
This song is currently on my playlist and repeat mode!
so touching and if you sing it, u just become overwhelmed by the sadness of the song even if you dont understand it. Hope the song touches you too..
Lyrics
param gyeoli changeul heundeulgo
nae gimalhan jakeun nawei pan weouro
areumduphge byulbijdeureul
kadeul chaewojuneyo
malhi aphahajimah
nalkkok aneunchae dadokyojumyeo
jakjara weouro haejuneyo
keodji mothalmankkeum himekyeowon aphawado
nunmuli apeul karyeowado
kajjimothal nae sarang aphedo nan useullaeyo
jamshimado kyeote haengboghattdeon giogdeureul
kashime kanjig halkeyo
du nune suno najin jeobyuldeul
cheoreom yeongwonhi
Star
the wind is shaking the windows,and over my small room,
the stars fill up the sky, shining brightly too many to count,
the stars reassure tired me
they wipe away the many tears that are deep inside me
don't be hurt too much..they hug me tight and pamper me
and comfort me,
telling me to go to sleep
though I'm exhausted to the point where I can't walk
though my tears blur my vision
I'll still smile in front of my love that I'm not able to get
Even though our happy times were short, I'll treasure it deep inside my heart
like those countless number of stars, forever
My dream is coming. though it is unusual that my one star is bright
it is very bright, even blinding..it comes down to my shoulder
stop being so sad..it holds my hand as it touches me
and gives me a warm hug
though I'm exhausted to the point where I can't walkthough my tears blur my vision
I'll still smile in front of my love that I'm not able to get
Even though our happy times were short, I'll treasure it deep inside my heart
like those countless number of stars, forever
Only for today, I won't cry though my eyes fill with tears
I want to laugh like those stars
Oh~ I want to cherish all my happy moments deep inside my heart
~~~~~~~~~
Kiyo 到此一游 @ 2:39 PM

Thursday, July 19, 2007
*~*~*~*~*
It's a week full of happiness and weddings!
Going to attend 2 weddings over the weekend.
happy for them! to see them walk their way together towards their blissful journey.
tomorrow's wedding is a friend who sang with me on xinderella's wedding, Jiafa.
Congratulations! hot date tomorrow, 20/07/2007... keke
And another is Marcus, my ex colleague and all time lunch buddie in my previous company. Am excited to meet up the other ex colleagues as well.
=D
Collected my Solemnization video by
~ ninetrogen ~
just now.
The editing was great!!! i lurve the video very much except for my fugly face. haha.
i just look
fugly on screen
. =(
anyway it's okay.. i still lurve the whole video.. and you guys!
Thanks for the well wishes!
Labels: Wedding
Kiyo 到此一游 @ 11:30 AM

Tuesday, July 17, 2007
*~*~*~*~*
It's time to put more colours back into my.....
blog.
That explains the new blogskin..
hee hee hee
~~~~~~~~~~~~~~~
We booked our accomodation too late. Popular hotels were already fully booked =(
Strawberry Park Resort - FULLY BOOKED
Equatorial - FULLY BOOKED
I came across a place call Bala's Holiday chalet
=__=
Called them and there are still rooms available but i'm still harbouring hopes of finding a decent hotel which is near the town area.
Wish me luck!
~~~~~~~~~~~
my ROM photos are ready! bought a classy black album at the place where I developed the pictures.
Will be sending out the group photos tomorrow or on thursday =D
arranged the photos with a bit of pattern..
Labels: Travel Tales
Kiyo 到此一游 @ 3:04 PM

Monday, July 16, 2007
*~*~*~*~*
We are travelling to......
the
COUNTRY with

M

I

LL

I

O

N

S

O

F

C

O

L

O

U

R

S

!
okay that's what it says on their website..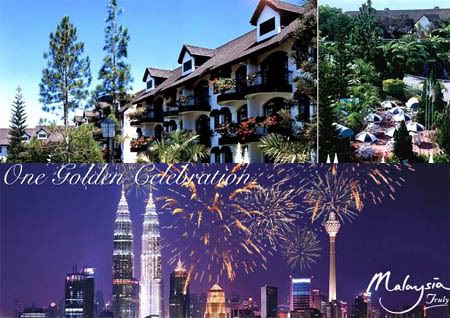 we are going to spend my birthday there.. plucking strawberries, drinking tea, chasing butterflies and admiring roses.
like old people.. =p
Labels: Travel Tales
Kiyo 到此一游 @ 11:39 PM

Sunday, July 15, 2007
*~*~*~*~*
seriously have nutting much to do so went window shopping and saw alot of nice dresses!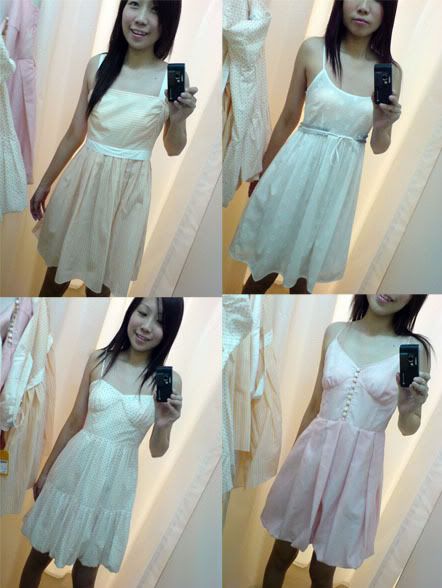 Cant afford all cause each cost about 100 bucks.=(
So I bought one.
I lurve the cheery prints.. =D
Time for gym tomorrow.. too much pigging out during the weekend
Kiyo 到此一游 @ 11:00 PM

Thursday, July 12, 2007
*~*~*~*~*
Received something from Okaasan
She handmade something for me as my ROM pressie to give to my closest friends, just like what a real mummy would do. Really touched.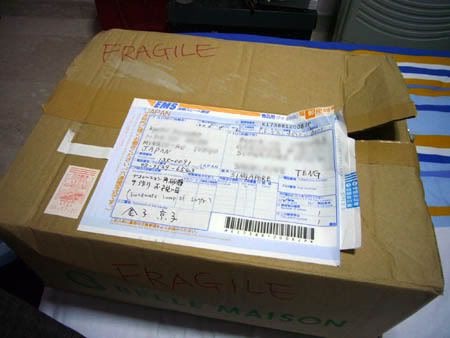 They are cube sugars and all handmade. total 12 boxes of them. I can imagine the time spent and they are too beautiful to be put into any kopi! or tehsi!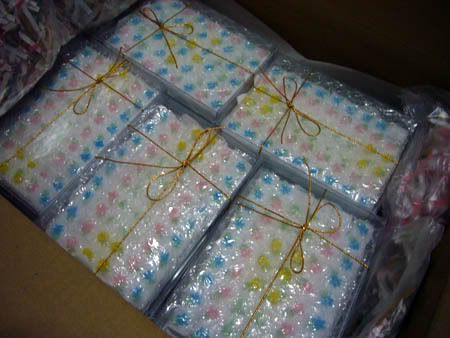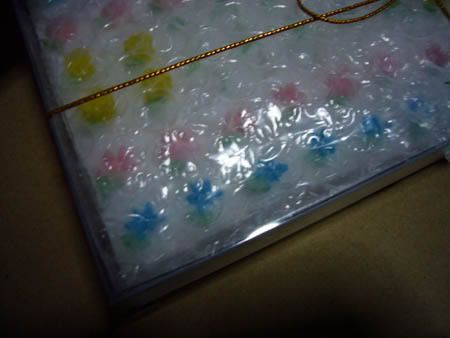 So I went out in search of a gift for her!
Wanted to get her a brooch but I think me and xinderella bought her a brooch previously. Then I came across a chunky necklace from TIBET (the salesgirl claimed it's from tibet)
*zun bo*
you better dont let me find the words "make in thailand" in fine print somewhere hidden at the back of the box horrr.
Anyway I thought it's a nice necklace as Okaasan is someone who is very fashionable and likes chunky necklace. Hope she likes it.
Look at it~
It's a piece of ART cannnnnn~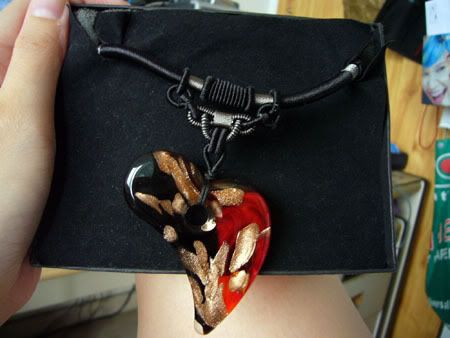 *tell me it is*
-__-
Wanted to order her some orchids too.
Let me just figure out how. keke
Labels: Wedding
Kiyo 到此一游 @ 9:58 AM

Wednesday, July 11, 2007
*~*~*~*~*
i never owe people money horrrr
That's not the reason why my photo is on newspaper. ha!
liyun told me that our wedding photo are in some advertisements by asiaone over the weekends. I was quite surprised cause I didnt come across it anywhere.
Anyway it turned out that the advert was in some super unpopular section call REVIEW. =___=
Although it's only a small small photo, still very happie. you dont make it to the newspaper everyday horkay~ haha and there were 80 submitted photos.. hur hur hur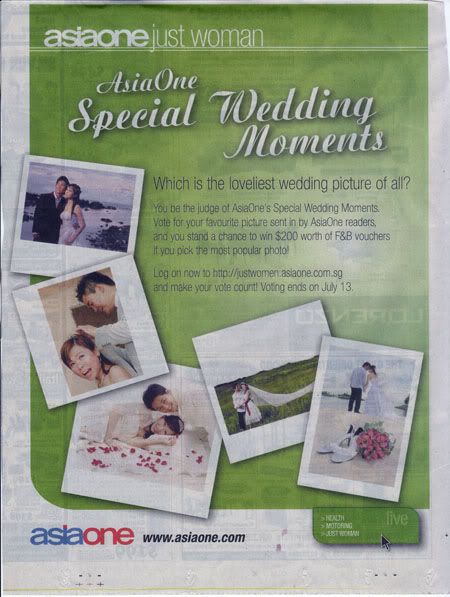 2nd day into my nua-ing.. already cannot take it.
Having a flu aredi..
really 贱命一条
Labels: Wedding
Kiyo 到此一游 @ 9:04 AM

Tuesday, July 10, 2007
*~*~*~*~*
Yesterday was my last day with the company.
I ordered cuppies for everyone!!
Just so happened to think of getting them cupcakes to thank them as i have been treated to alot of lunches during my notice period.
wanted to order from bubblygal or cupcakemomma but i guess they can be quite fully booked cause my decision was pretty last minute and they are really popular! So decided to order from
~ cupcake divinity ~
Ordered 16 bananas and 16 chocolate cupcakes.
The result was quite cute! and everybody loved it. Thanks lynn for the not-so-sweet cupcakes
The words written are thanks... thanks to all! for these 3 years! will miss you guys =)hee hee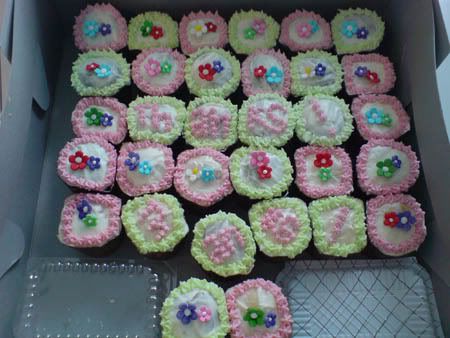 we had fun eating them and posing for peektures! in the pantry. oopzz
was still in a happie mood cos finally i have a chance to move on with my life.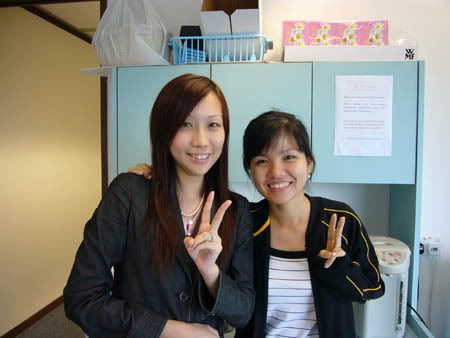 shia hwa and me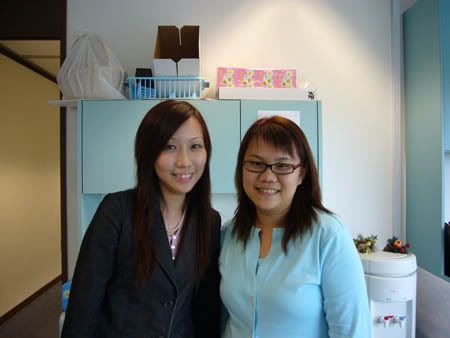 jaseline and me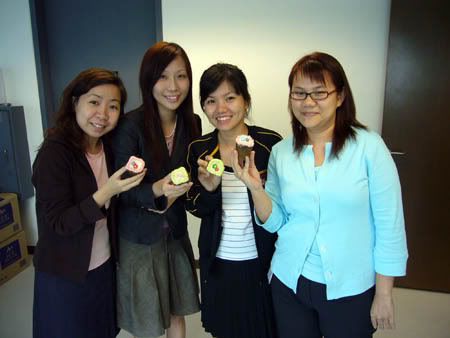 posing with the cuppies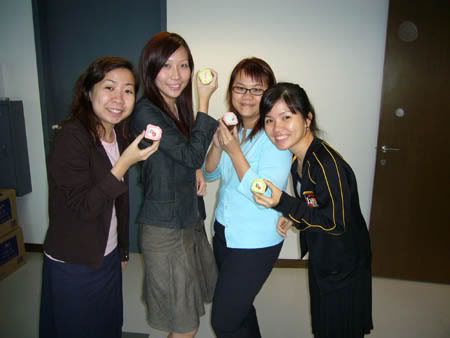 more interesting pose!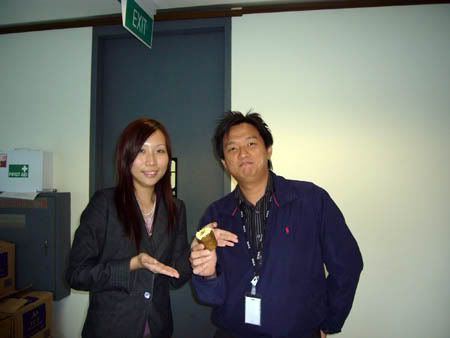 my all-time lunch buddy
But nearer to 5.30pm.. i started to get teary.
oh gosh, it was a teary farewell after all. Maybe they were tears of joy hahaha
=___=
kiddingzz...
I guess humans do have feelings after all. 3 years together with all my dear colleagues and bosses. Although there may be disagreements in work, but there are nice people out there too. I only managed to say goodbye to my boss and my department colleagues.. Didnt say goodbye to the rest cause I know I may just breakdown any moment so I left before i make a scene and become emotional.
Had a great dinner after that at Jumbo Seafood restaurant with Marcus and Goh. =D Mr Goh treated us to a nice dinner as a farewell for me.. very touched.. cause the dinner turned out to be quite expensive. Congratulations too! for the promotion! happy for you =D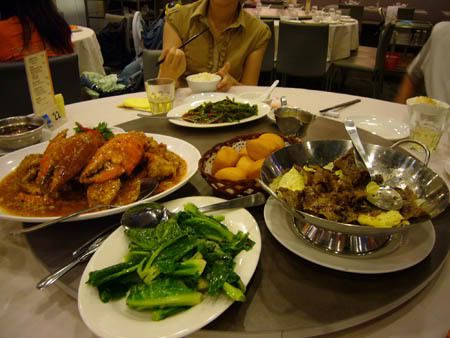 main crabby role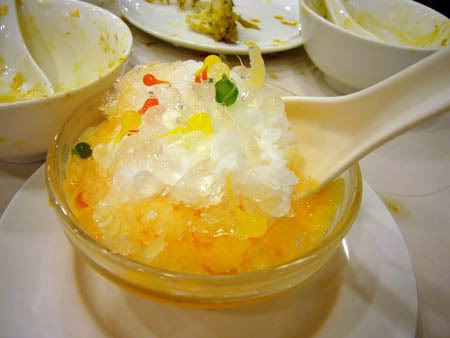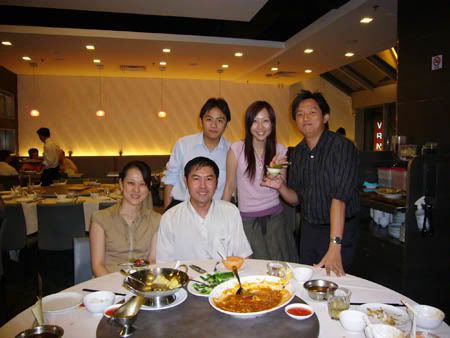 Group picture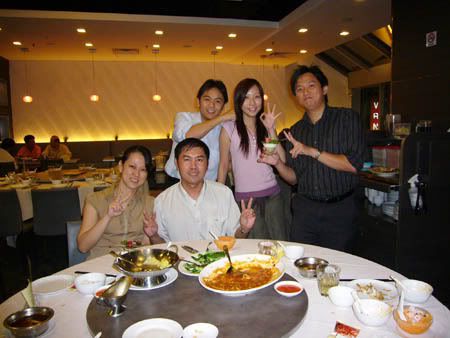 Fun poses.. =D
Okay the aircon man is coming later.. so time to pack up my room and welcome the cool cool world. =D
Labels: Random Rants
Kiyo 到此一游 @ 9:09 AM

Sunday, July 08, 2007
*~*~*~*~*
Our first weekend as Husband and Wifey!
and we did what most husband and wife would do!
.....
we went IMM!
for aircon shopping.
and that's my 1st time to IMM..
=____=
After 28 years of non-aircon room, it's time for me to install one in my bedroom. We decided on a window unit since we will be staying here from 2008 onwards to wait for our new flat to be ready in 2009.
Quite an experience shopping in IMM.. the rule of thumb is to go further and ask for more quotes. The further we went, the cheaper it became. The aircon we were aiming at started from $589 from the first shop, $586 to the 2nd and finally became $577.80 at the 3rd shop! *installation included*
mai tu liao
no wonder the 3rd shop was so packed of people...
why we decided on carrier.. cos it's CHEAP... and easy to install!
Kiyo 到此一游 @ 10:16 PM

Thursday, July 05, 2007
*~*~*~*~*
ROM day!
There's so many people to thank!
Firstly have to thank gerald for taking the time to help me take the nice nice pictures..just seen the pictures and all my guests looks so pretty and handsome in the photos. *grins*
His link is here! (click on the card) with my photos keke
He gave me a framed up photo of my favourite mood mood peekture too. so touched~ =) that i want to cry ler.. hee hee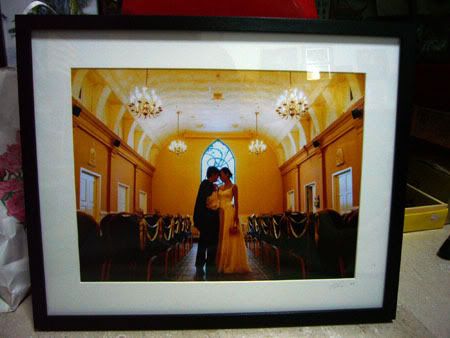 it's really niceee.. lurve it so much.
Next have to thank
xin
& gang (guocong and evonne) as well! she was a great help! They were all a great help decorating the reception table and the table on the stage and with their creativity, they helped me do extra decor and made the place really nice. =D thanks!
thanks to peimin for the last minute hairspray! meet up soon yah =)
and Thanks to everybody who took the time to come down and for all the gifts. Whatever you gave, it matters to us be it big or small! Thanks for sharing this precious day with us and if there's anything that is not satisfactory, please pardon us! =D
It's a memorable day for me although things wasnt as smooth running. but i must say i am a very very casual person so i'm alright! life is not all smooth-sailing either.
just hope that you have enjoyed yourselves as I had. very much =)
oh yah.. on the date of 0107 (our ROM date), this number came out as the starter prize in 4D! but we didnt strike =__=. SADZZZZZ cause we didnt buy! Gerald, hubby and me were so engrossed in our certificate number that we forgot to buy the DATE...
sheesh...
kok my head plsss....
Photos....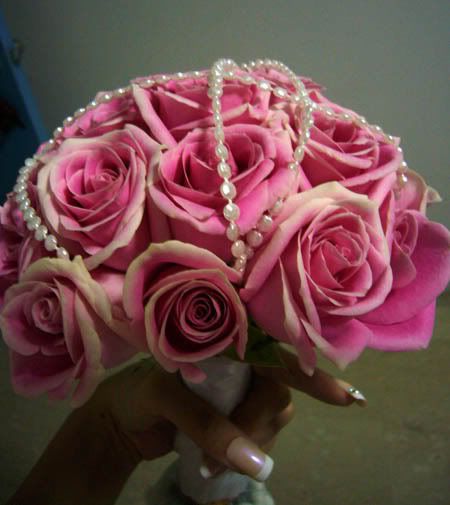 My flowers did by LoveDroplets. Jac is a freelance florist and her service is great. She charged me very very reasonable prices and produced lovely decor for me. Thumbs up for her!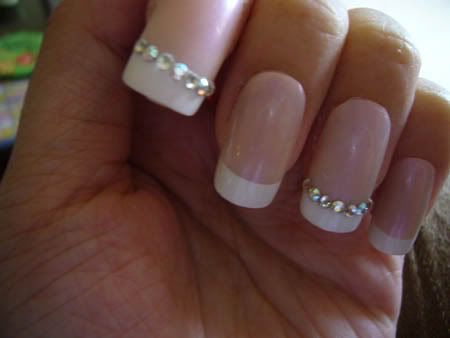 my DIY manicure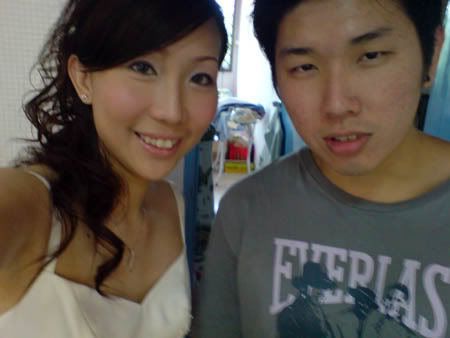 my PG, gerald and me at my house with a blur face..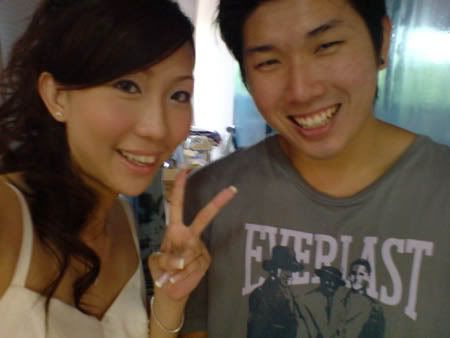 We went for ktv after our solemnization and it was fun too! 10 bucks only!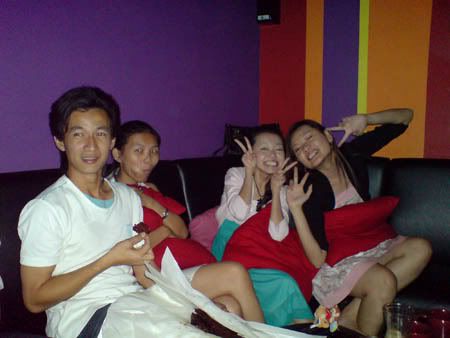 Ivan, zen, stella and lifang.. 2 acting cool, 2 acting silly so cute!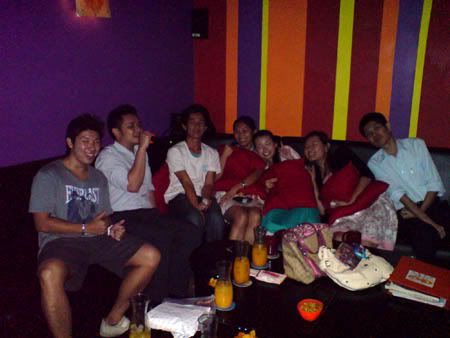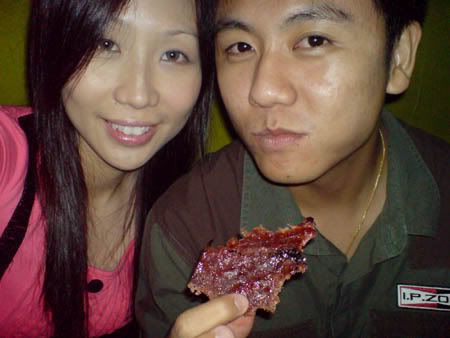 me and dar were so so tired..thanks for the bak kua ivan!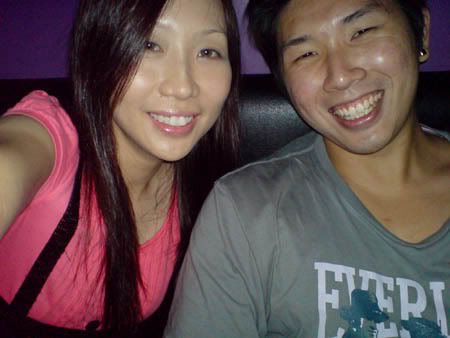 The rest of the photos are in my multiply account. =D
~ Solemnization of Darren & Shirlaine, 1st July 2007 ~
Labels: Wedding
Kiyo 到此一游 @ 9:33 PM

Tuesday, July 03, 2007
*~*~*~*~*
Finally had time to blog!
Let's start from 27th June when we collected our ROM documents. =D
It was a bright wednesday morning and our appointment was 9.30am. There was a super long queue of people collecting documents. The officers were really friendly and briefed us on what is going to happen next.
We are supposed to
sompah
with our left hand raised while reciting some very very long legal stuff. Cannot remember what was written there. The officer said you only have to say it once in your life. hahah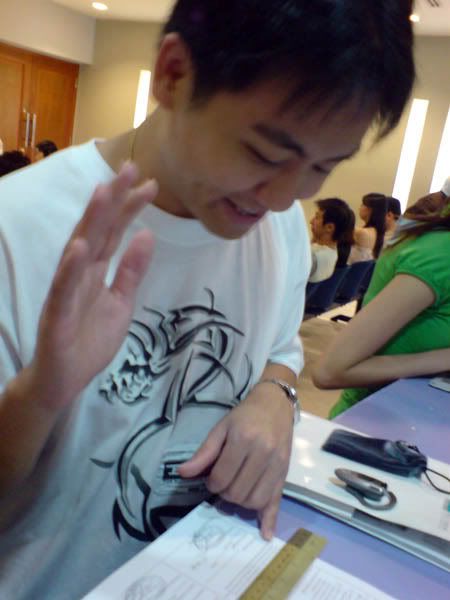 Darren in sompah mode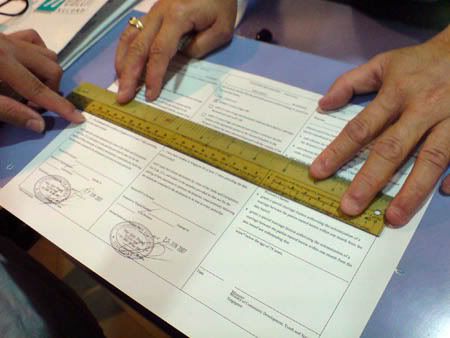 We then went to fort canning to take some pictures but only one turn out nice as we were in a rush to fetch his mum =)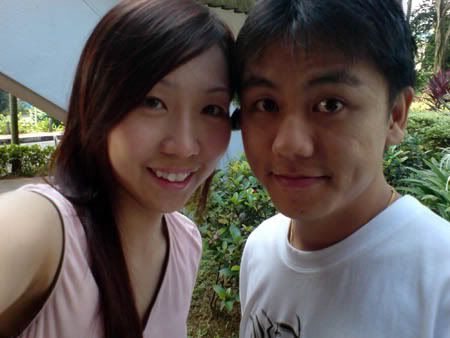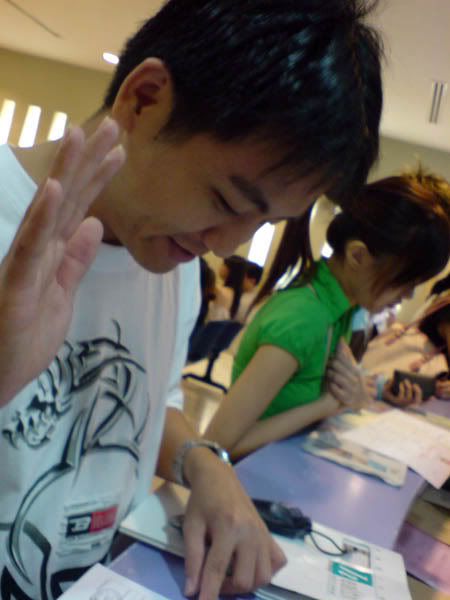 okay.. next.. kind Irwan came back from PERTH!!! with my LOOT!
really want to thank him so much for offering to bring it back for me. I still owe you a meal! The crystal chandelier is lovely although some of the crystals are missing but i dont think anybody would notice it. =)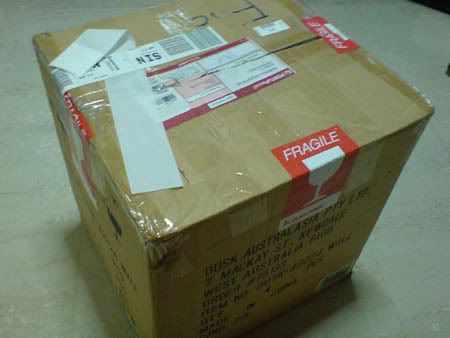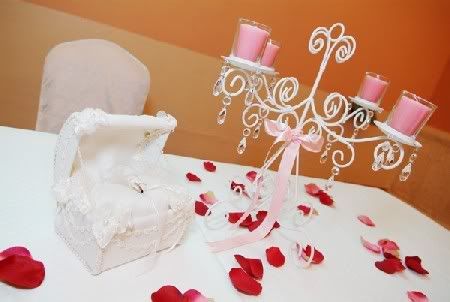 the nice photo gerald took for me so i can upload to ebay to sell the stuff.
hahah no lah.. kidding!
Next... Farewell stuff!
Have been attending farewell lunches with some of my nice colleagues. The only thing i cant bear to leave this place are having lunches with them. I received gifts as well, from my ceo. He's one nice boss.. only him...THANKS!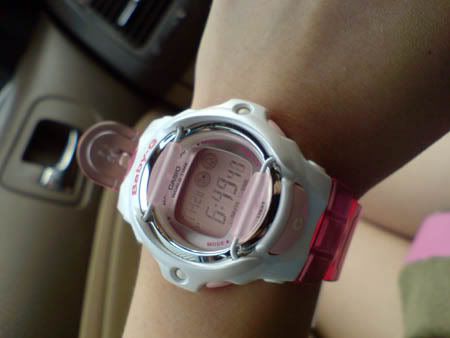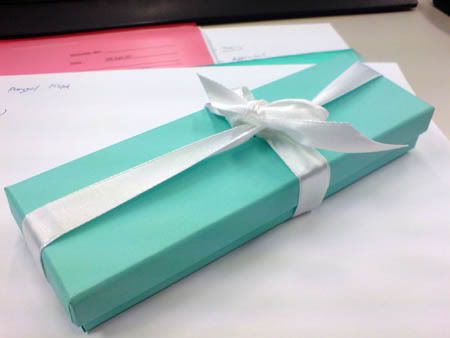 I received a tiffany pen too.. which I used during my ROM keke
~~~~~~~~~~~~~~~~~~~
Hen's night!
got one cock there lah (no pun intended)..oopzzz. my hubby went as well and he was more high than me. hahah!
Thanks for the lovely badge !!
Photos speak a thousand words...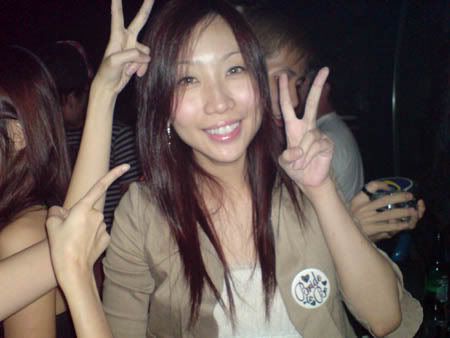 The bride to be! ME!
The lovely badge.. shall we pass this on to the next lucky bride and continue from there? hahah passed on from generation to generation =__=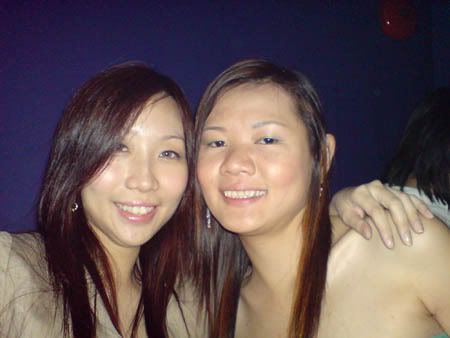 me and fang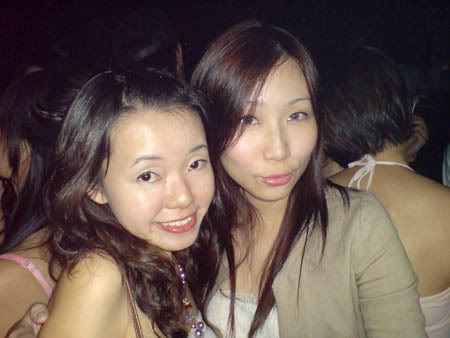 stella and me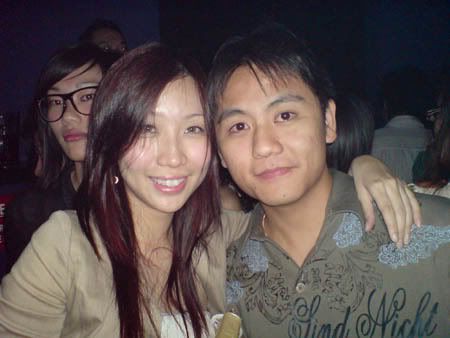 hub and me!
don't have peimin's pics cos she went out to take her camera. just look at her blog for pictures after that!
alot of drinks were wasted... 2 full jugs of don't know whatever stuff is left there..=___=
the club was seriously overcrowded!
Ending with a photo with a very drunk man... =p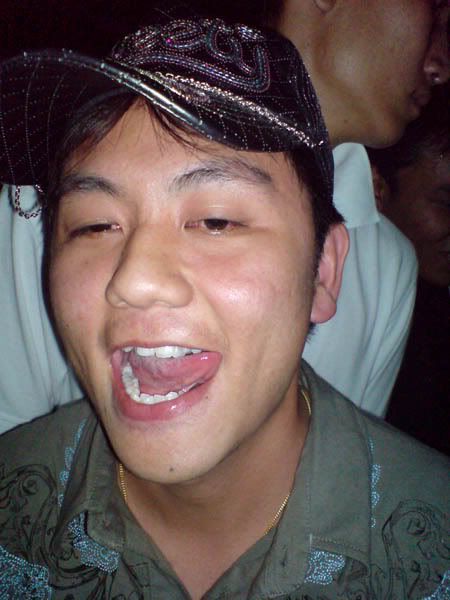 Kiyo 到此一游 @ 8:38 PM