Thursday, November 29, 2007
*~*~*~*~*
I'm craving for a spree...
but Puffy's spree just ended at Livejournal so....
I'm opening up one myself!!! Although i'm busy with my wedding preps, i just cant resist the temptation. It's been such a long time since I organized one.
NEXT TIME MUST BAN LJ! hmmph
Want to get this coat badly cos i may be going to Japan next year.
and this...
and not forgetting... this!!
a pair of grey jeans!
I'm forsaking the grey jeans to get this! like the lacy bits and especially, it comes with underwire support which i need BADLY
So.. i'm opening up this spree to my friends and those who read this blog. As usual, it will be a small spree as I have only 2 hands. hee =D
Please kindly pay upfront 2 bucks of international shipping per item so i do not have to fork up too much first horrr. thanks!
~ Spree happens here! ~
Cap at 15 to 20 pcs!
I'm taking at least 4 slots!
Please email me at luvmelots@gmail.com as follows :
Name :
Tel No. :
Item 1
Name :
URL :
Size :
Qty :
Colour :
Price in NT:
Item 2
Name :
URL :
Size :
Qty :
Colour :
Price in NT:
Total no. of items :
Total Price in NT :
Total Price in SGD : [ price in NT / 22] + $2.00n per item =
Kiyo 到此一游 @ 8:00 PM

Wednesday, November 28, 2007
*~*~*~*~*
Back from Batam.. =D
and down with a little flu. Nothing much to do with batam though, just my weak immune system and the cranky weather.
photos!
right before departure
Holiday Inn Batam
The interior of the hotel is quite nice, very suitable for kids as there's a mini slide at the swimming pool.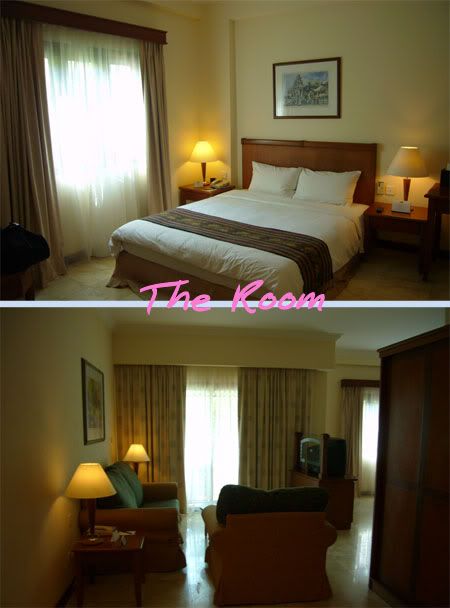 our room with a extended living room and dining which we didnt use at all.
lazing in bed....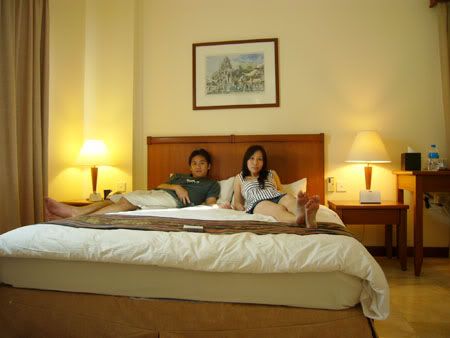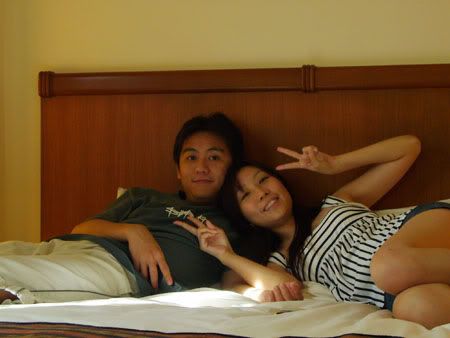 we were pretty hungry when we reached although we ate lunch before we board the ferry! so decided to get a club sandwich from the hotel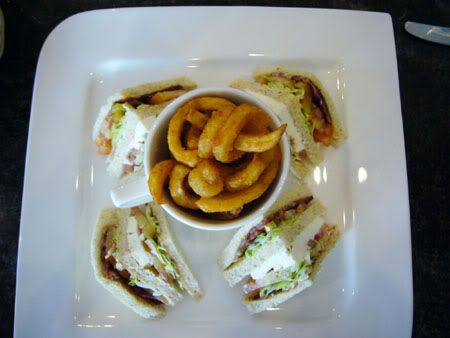 After the filling our stomach, darren wanted to play the ATV (all terrain vehicle) so we went too. We drove the ATV on a big field full of rocks, stones and some obstacles. At one point, i nearly fell off from that thing cos i was driving a little too fast around the corners =__=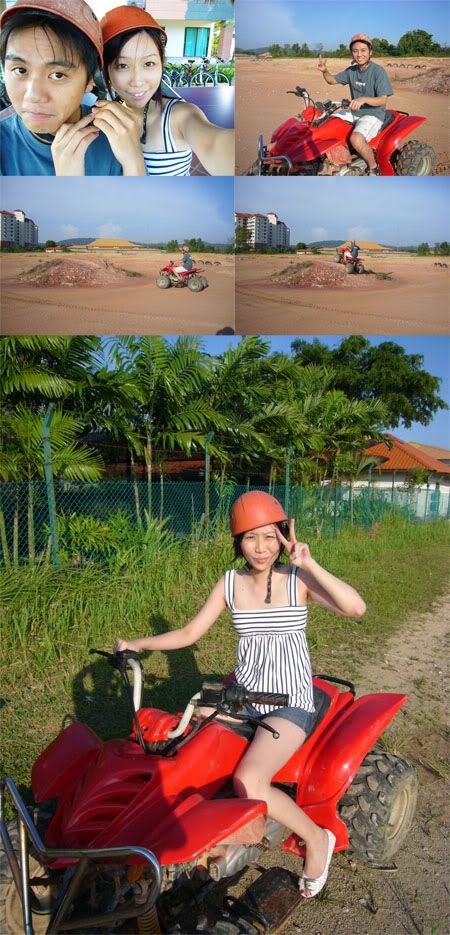 i think we look like 樱桃小丸子 with that helmets on our heads. hee
Darren wasnt feeling very well after the ATV cos the weather was pretty hot so he stayed in the hotel and sleep while it was spa for me!
their famous award winning tea tree spa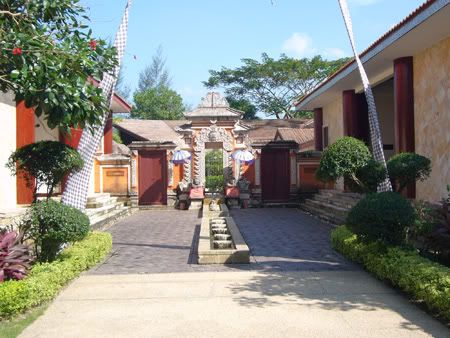 Their lovely outdoor jaccuzzi!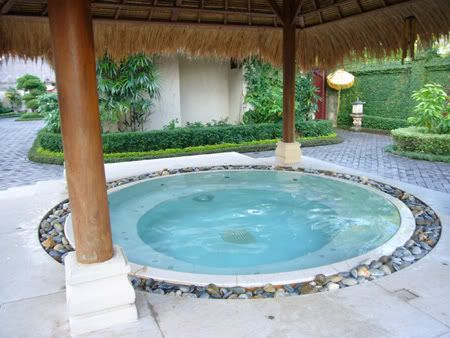 Was dead hungry after the treatment and we went to a nearby kelong restaurant for seafood! On the way there, the road was dark and pretty scary and we have to walk along the road without much roadlights for about 10 mins till we reached the restaurant, but all was worth it as the food is well.. above average. we ordered a steam fish too but did not take pictures cos i was gobbling up all the food!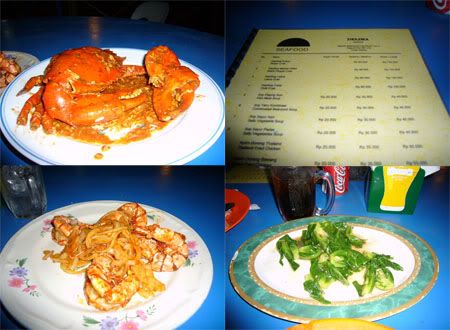 only 45 bucks for 2 pax!
Next day morning....
Next time if we are gg batam again, definitely we will be staying in holiday inn cos their breakfast just rocks.
Great selection.
Great food.
2 hungry ghosts.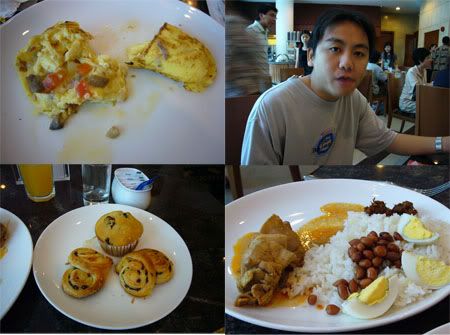 after breakfast we lazed around in the hotel room watching SUMO WRESTING (=__=) before we check out and proceed to Mega Mall.
Although we had a hearty breakfast.. we ate again =(
cos it's my favourite A and W!! root beer float! feel so sinful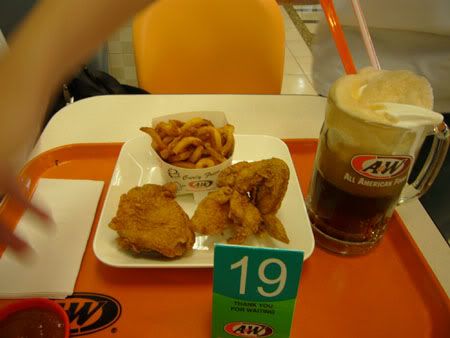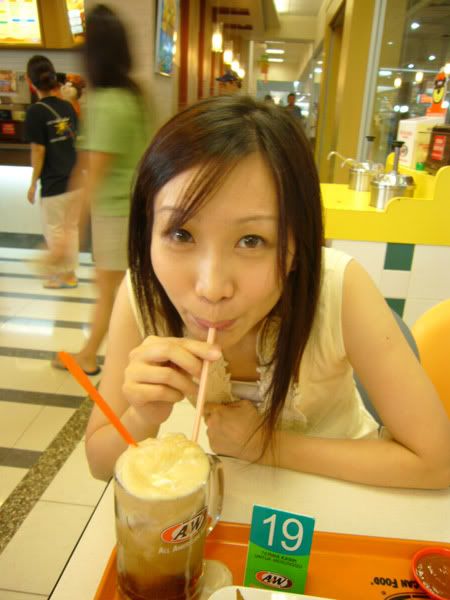 i did a hair treatment for only 11 sgd and they used loreal products. Even darren commented that it's super worth it.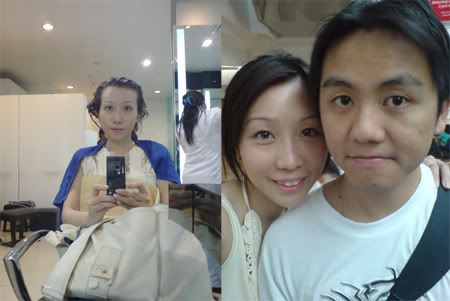 Last but not least, how can we forget..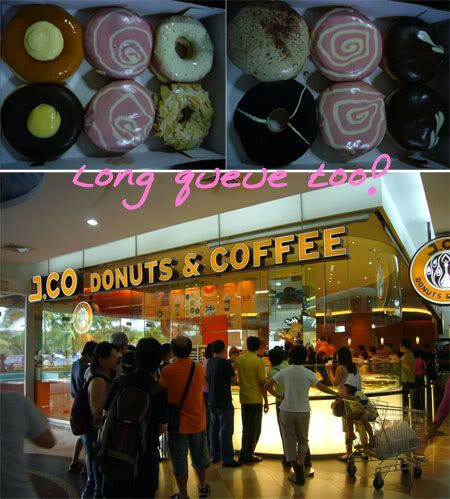 Typical singaporean behaviour. 80% of the people in that queue are from singapore. Singaporeans are crazy about donuts! and it's cheap and delicious over there. My favourite is the pink one, alot of sinful cream inside. =p
will bring my mummy next time!
Labels: Travel Tales
Kiyo 到此一游 @ 9:29 PM

Tuesday, November 27, 2007
*~*~*~*~*
My 1st ad from Nuffnang~
is from nike and it's a charity run.
Went to the website and took a look. It's not the typical marathon but an online
"running" where you clock your distance virtually and nike will donate depending on how far is your distance!
No time to upload pictures taken in batam but i must say the WHOLE trip is FULL OF FOOD. Most probably 60% of my pictures are of FOOD.
We are eatting like there's no TOMORROW!
what a great way to relief stress.
Upload tonite!
Kiyo 到此一游 @ 8:06 AM

Saturday, November 24, 2007
*~*~*~*~*
batam here we come!!
it's time to sit back and relax with some lulur scrub treatment and hair spa!
yeah!
Kiyo 到此一游 @ 8:42 AM

Thursday, November 22, 2007
*~*~*~*~*
just found a new spree site..
~ Spreee ~
don't know why these spree sites keep finding their way to my mailbox now and then. damz.. bad on the wallet
and i just ordered leggings!!
14 dollars only!
Hope it fits good
Kiyo 到此一游 @ 11:17 PM

Tuesday, November 20, 2007
*~*~*~*~*
Pictures!
Thanks for the welltaken pics dearies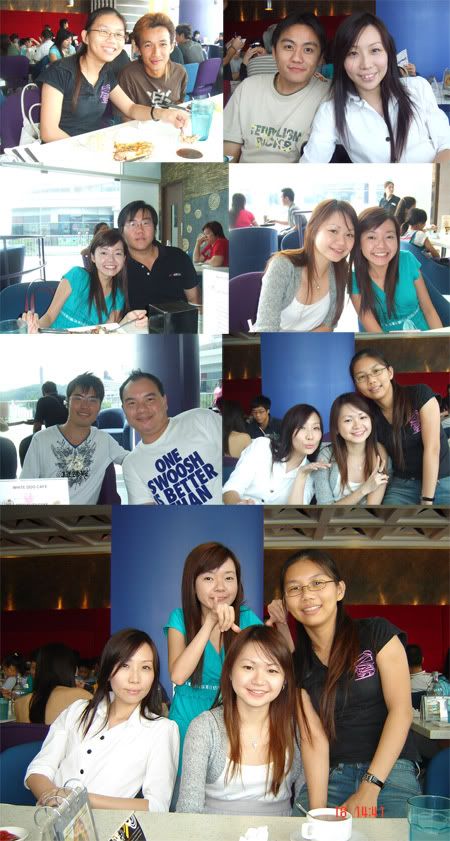 and zen's got a new car! and we were the 1st backseat passengers
*erhem*
. Thanks for the ride, it's a cool car! =D with lots of lovely pillows at the back
see...so cute!
there's miss bunny as well which i forgot to upload.
Kiyo 到此一游 @ 9:13 PM

Monday, November 19, 2007
*~*~*~*~*
The best thing that can happen is....
to have 2 tubs of Ben and Jerry, and eat them while watching dvds in our bedroom!
BEST KA LIAO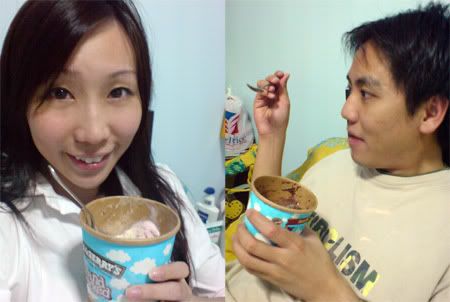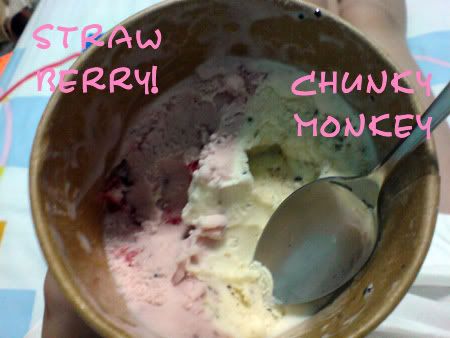 yeah.. it's ALL eaten up by me
Had a fun time meeting up with some frens and singing k over the weekend. This morning after chatting with winston then realized he came back from beijing last week and we didnt jio him! oopzz..
hmmph! who ask him never read ppm or my blog? hahah bleahzz
Anyway, still waiting for them to upload the pawtoes.
Send me hor dearies =D
Bought falsies again! for nails hee hee.. Think sometimes our nails do need some makeup as well.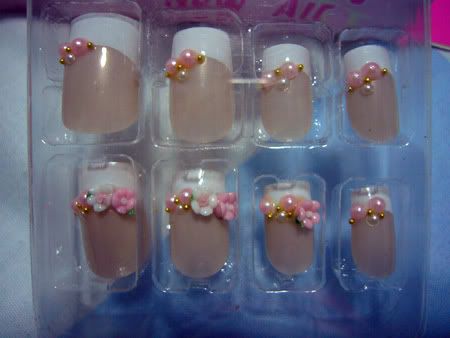 very flowery and 3D! doesnt really look nice in the picture, the real thing is definitely better and very girlish!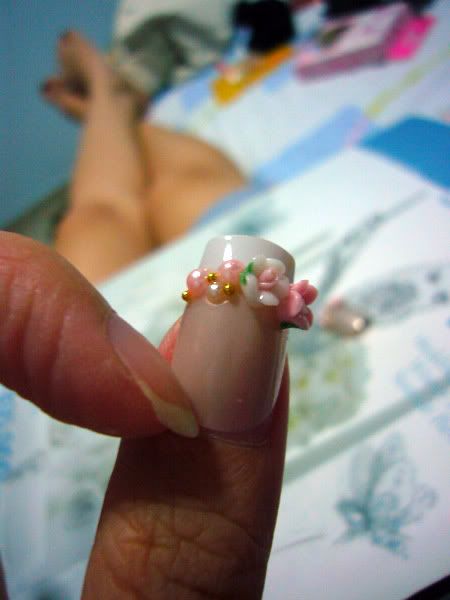 okay, flowers are growing out of my nails.
Labels: Random Rants
Kiyo 到此一游 @ 10:07 PM

Sunday, November 18, 2007
*~*~*~*~*
Bought a new top!
I call it the 海洋风 top that's suitable for beach anytime. And it's cheap! only 9 bucks!
I'm getting preetie cheapskate =p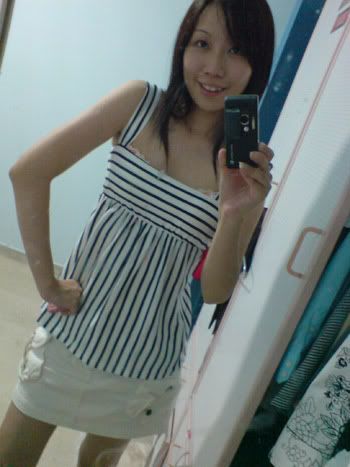 and yesh, i have to put my hands like dat so that i look thinner. I think I gained 1 kg oredi. haizz
Yesterday we went to Royal China again with mum and darren and mum loves the food there too! And it only costs us about 64 dollars for a 3 person meal.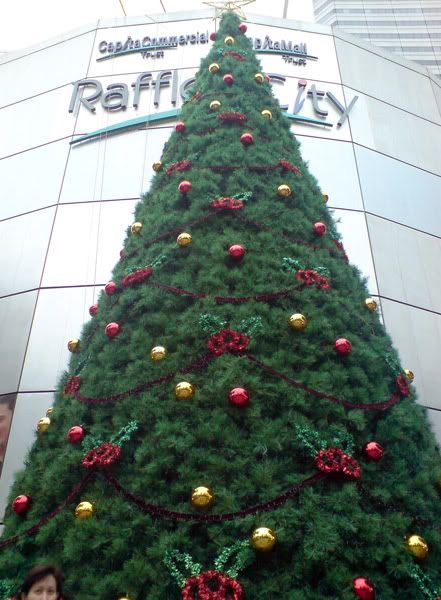 it's approaching end of the year already and christmas is coming!
I LURVE CHRISTMAS as it means there will be alot of SALES going on!
But as christmas comes, it will mean that my AD will come soon too on 6th January, but i wish it will be over soon...so that there will be another thing off my mind and I can wait peacefully for my house to be finished.
and
~Jes~
started a blog!!
that is just so great =D. Soon, she will be able to share her wedding photos with us too. keke.
Blog is a good and
lazy
way to know what's happening to your frens =p hahah
Gym and lunch later with SFC peeps!
Kiyo 到此一游 @ 8:40 AM

Thursday, November 15, 2007
*~*~*~*~*
Today is an Off Day......
....for Darren! haha
It seems that we are meeting almost
EVERYDAY
. Sounds pretty disgusting but that's what married life is about. I'm still enjoying every moment of it though!! Was reading my blog posts in 2005 and 2004
(really nutting to do)
and I think I sound more carefree, funnier, lively and not so mature then.
ha!
okay.. our wedding decor !
Flaming Passion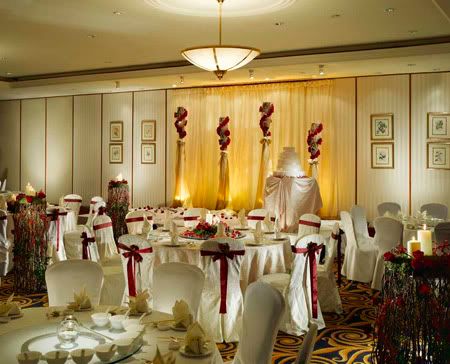 Enchanted Garden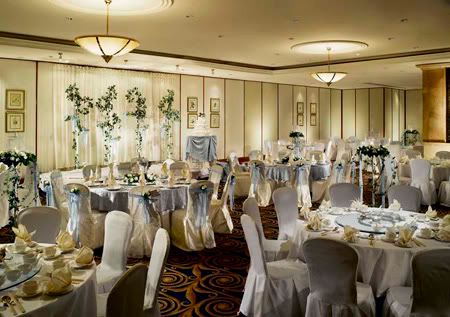 Crystal Nouveau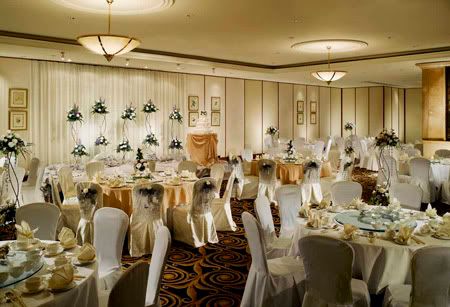 I really prefer enchanted garden.. with birdcages along the aisle and candles inside the cages =)
Kiyo 到此一游 @ 7:56 PM

Tuesday, November 13, 2007
*~*~*~*~*
Birthday celebration!
1st bday celebration as Mr and Mrs. Okay we didnt do anything special, just had a dinner at a Japanese restaurant call Sun and Moon at Central (which was recommended by my colleague) and i bought a bag for him too.
The restaurant was quite a disappointment. =(
I must say the food is not very nice and pretty expensive! should have gone to waraku.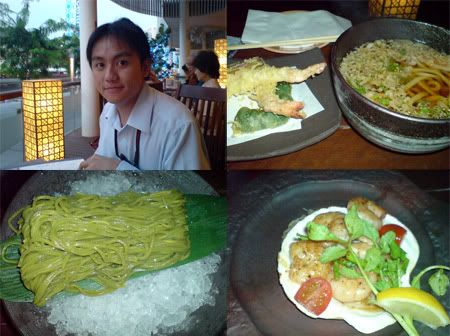 On leave today to settle some of our wedding stuff!
-Collection of wedding invites
-Collation of Guest List
-Decide on a theme.. FAST
Kiyo 到此一游 @ 10:13 PM

Monday, November 12, 2007
*~*~*~*~*
The much raved about
Queen Helene Mint Julep Masque
(my spree item) is here!
Read alot of raves on this product that is sold only in drugstore and decided to join the spree for it. It's supposed to help dry up acne pimples and tighten big pores and do some other stuff like rinse away blackheads (which i dont really believe) and ease tension lines away.
I kinda like it, but the fragrance is a little..strange. Smells very clayish, if you know what i mean. But after washing it off, the effect was great especially for Darren. It's not too drying like most clay masks..but i must say the smell is quite a turn off.
ANYWAY, i gave a name for this mask.
I call this..
The Incredible Hulk Mask.
tada~
Kiyo 到此一游 @ 10:03 PM

Sunday, November 11, 2007
*~*~*~*~*
we didnt make it to batam..
cos we made a last minute decision to postpone the trip. It was really last minute as we decided to postpone only when we were at harbourfront on our way to get the ferry tickets. Darren was pretty sick too and we were glad we didnt go all the way there otherwise we would have been sleeping in the hotel and not enjoy any spa.
We slept for the whole of yesterday cos we were both pretty sick.
Much better today! Guess it must have been the birthday feastings, late nights and the spicy calamari :( that made us both so ill. hmmmph...
Photos taken last week during his celebration hee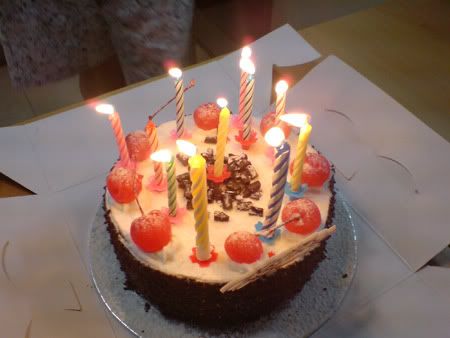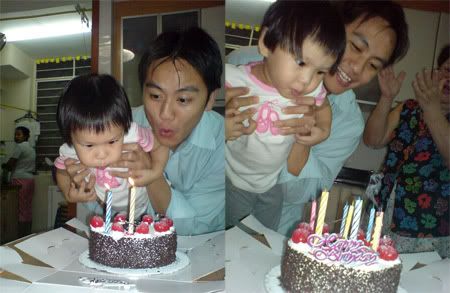 it's okay, we can go batam on another day!
Kiyo 到此一游 @ 5:28 PM

Friday, November 09, 2007
*~*~*~*~*
we are going to... BA........TAM.
not BALI hahahah
no $$ ler, so let's just be satisfied with a 2 day 1 night batam getaway for cheap spa, cheap hair treatments and cheap seafood. Yummiz
It's actually a "surprise" trip for Darren to celebrate his birthday. But he 拆穿 the surprise quite some time ago. Anyway, forgive me for not being able to bring you to bali hor.
Batam can be quite nice too!
But i'm having a sore throat now.. sheesh, how to eat chilli crab like dat? =(
Kiyo 到此一游 @ 11:57 PM

Thursday, November 08, 2007
*~*~*~*~*
Darren's bro in law sold the extra car in the family. We thought of using that for our bridal car so that we do not need to spend extra monies.
But!! it's a good excuse for us to rent a nice one now kekeke.
we confirmed on this!
getting a little panicky, there's alot of things not yet confirmed and my list is getting longer =(
Labels: Wedding
Kiyo 到此一游 @ 10:24 AM

Monday, November 05, 2007
*~*~*~*~*

Retail Therapy

is just an excuse for gals to buy clothes *grinz*
But it's been some time since I last shopped.. to this kind of madness. Havnt been buying anything cause i can be pretty picky too.

But i just bought... 2 dresses and 1 bottom and a tankini. =__=
gosh no more shopping for this month.

this is not fake Billabong hor, it's Roots brand from Canada. clothes are not bad but pretty expensive~ bought this at 50% discount! if it's sold at its original price, trust me, i wont buy it.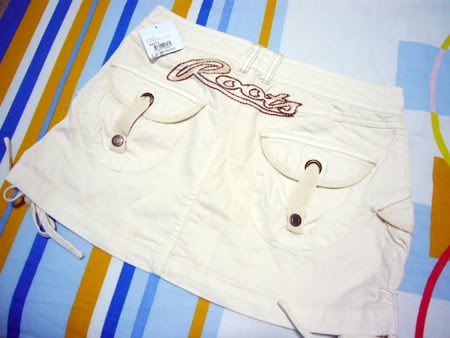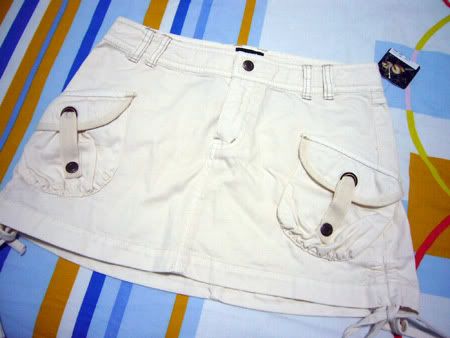 From Lola @ Haji Lane. I like that lacy lacy bit in the center and the fit is real great. Bought this at lunchtime, lunchtime oso can therapy!



my KALER-FOOL tankini~ dar did not like me wearing bikini while swimming with the kids, he thinks that i'm setting a 'bad example' ha! he is really traditional in thinking, sometimes.. so this cutesy tankini is for swimming with the kids!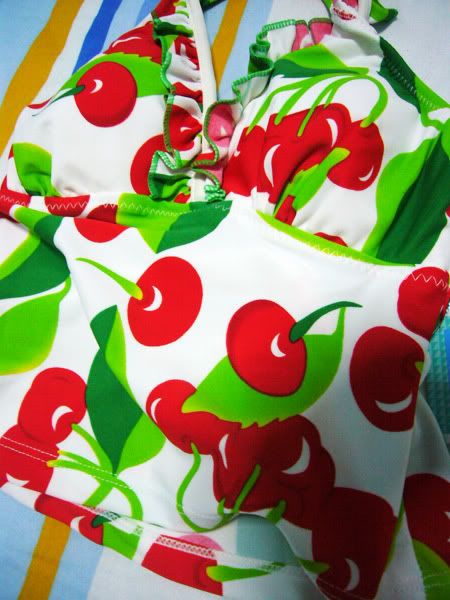 Last but not least....Best buy from BV


ah dar is so gonna kill me if he sees me wearing such a short dress.. he hasnt seen this YET
The material is really good. Doesn't feel like a BV buy.
woot! happie.. can look forward to thursday's holiday! =D
Labels: Fashion Fuse
Kiyo 到此一游 @ 9:43 PM

Sunday, November 04, 2007
*~*~*~*~*
Family Day!
1st time bringing my husband and introducing to my new colleagues as THE HUSBAND.
hee hee..
We were in a pretty elated mood as there's free buffet and moive tics!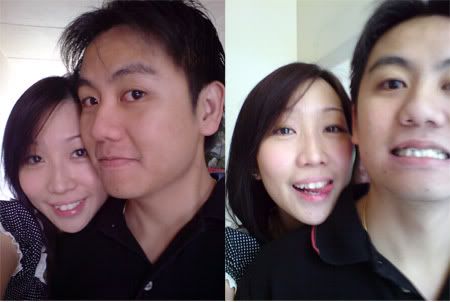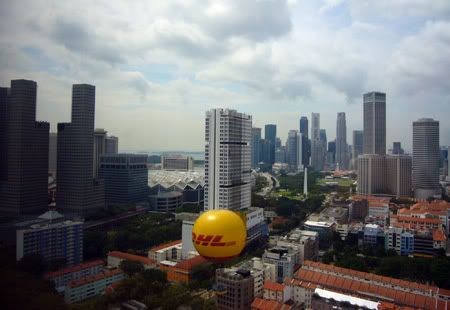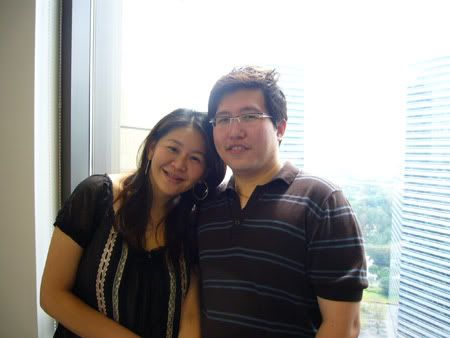 my nice colleague and her hubbie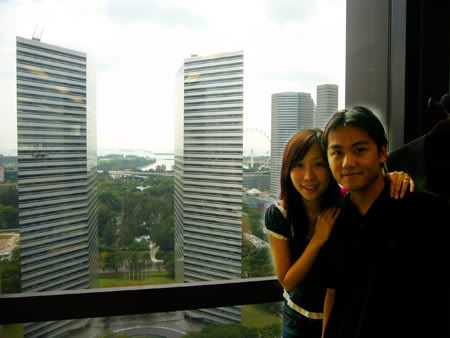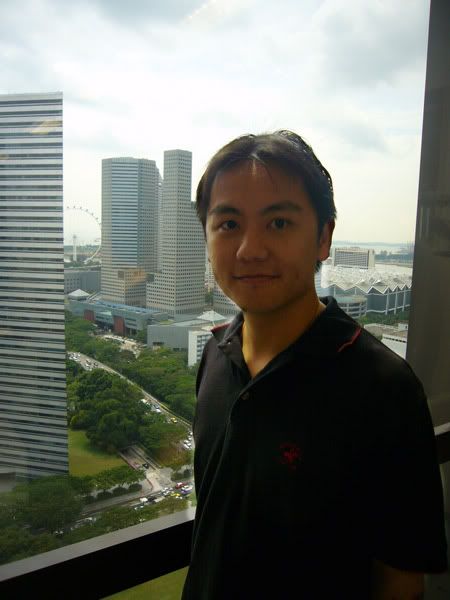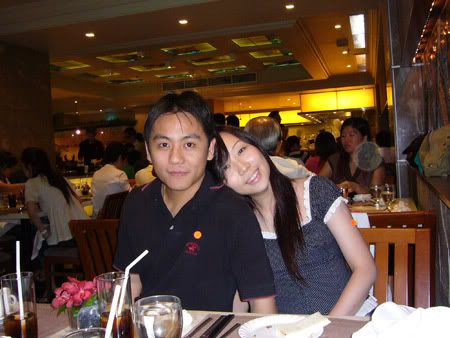 so sleepy after all the food
We went over to Bras Basah after that to source for materials for our Ang Pow Box! I wanted to make my own ang pow box. Being a perfectionist, once i made up my mind to start doing something, it has to be the best, not anything lesser. (okay maybe not the best to other people, but the best to MYSELF! ha!)
Maybe it's a little waste of the time to do a "special" ang pow box.
But I dont care! It's pretty fun!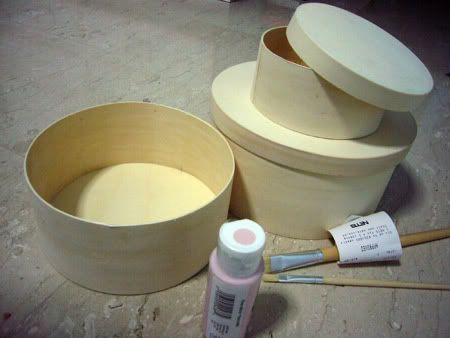 Anyway, these are all we bought.
Hopefully it will be nice..
Labels: Food and Events
Kiyo 到此一游 @ 10:32 AM

Friday, November 02, 2007
*~*~*~*~*
Flydae!
and tomorrow is Family Day when you can bring your family or spouse to visit your workplace!
As if there's anything interesting to see
=___=
at least there's the 19th storey view hee hee..and there's free buffet at a Hotel and free movie tickets too! yoohoo!
Super outdated post
Dad is the RC chairman so I have to support his activities! he organized this outing for erhem... senior citizens and I went. hahah (so fast upgrade liao). Anyway, I have never been to Xiao Gui Lin so went together with mummy to breathe the fresh Sunday air. Guess what time I woke up...
at 7am!! on a sunday! think it wont happen again. But it was good time spent with them.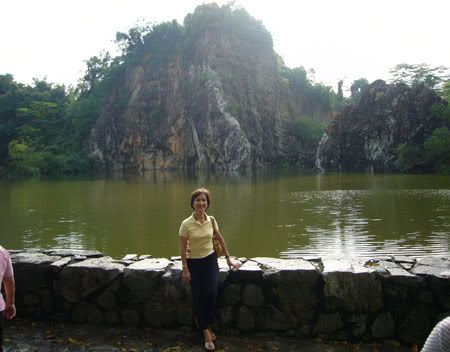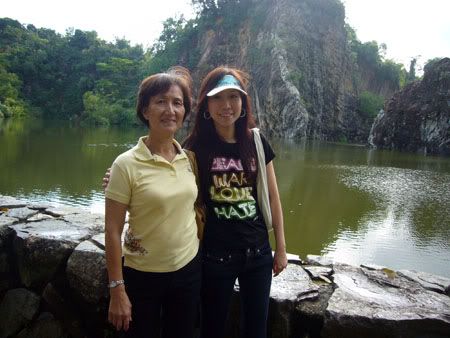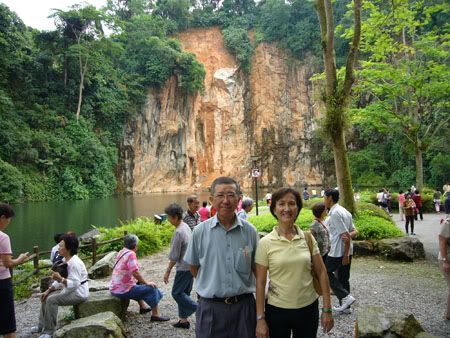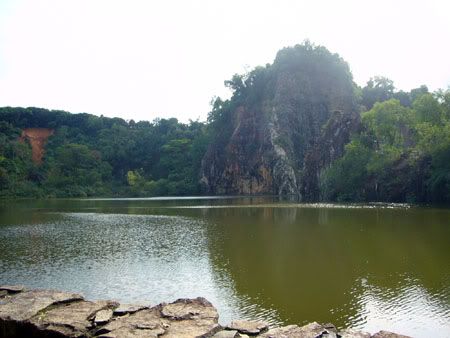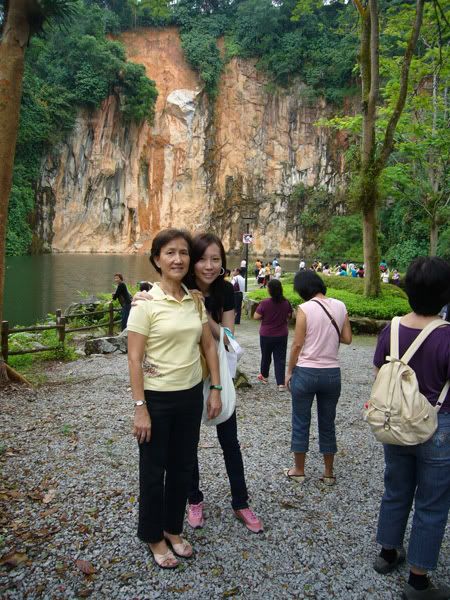 Ending off with 2 photos of my 3 big babies!! =D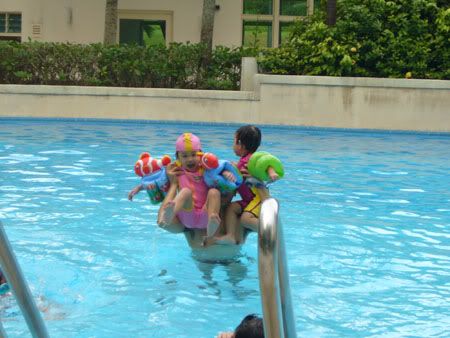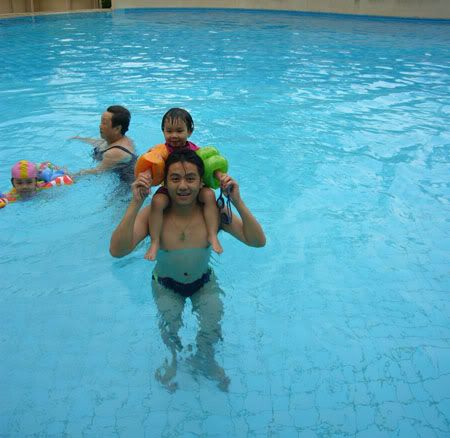 Happie Weekends!
Labels: Random Rants
Kiyo 到此一游 @ 9:16 PM