Wednesday, November 28, 2007
*~*~*~*~*
Back from Batam.. =D
and down with a little flu. Nothing much to do with batam though, just my weak immune system and the cranky weather.
photos!
right before departure
Holiday Inn Batam
The interior of the hotel is quite nice, very suitable for kids as there's a mini slide at the swimming pool.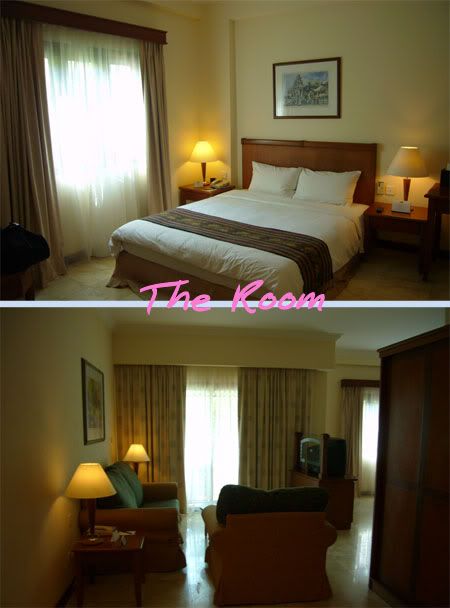 our room with a extended living room and dining which we didnt use at all.
lazing in bed....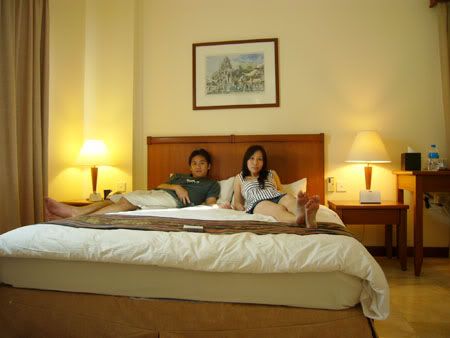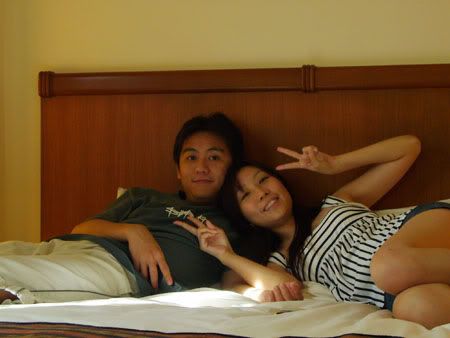 we were pretty hungry when we reached although we ate lunch before we board the ferry! so decided to get a club sandwich from the hotel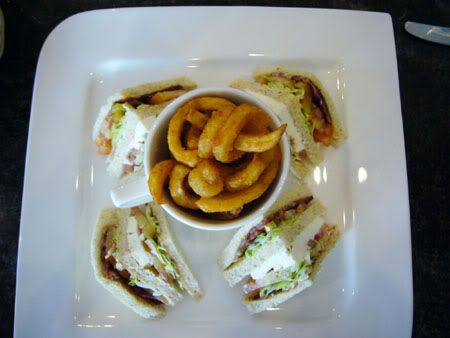 After the filling our stomach, darren wanted to play the ATV (all terrain vehicle) so we went too. We drove the ATV on a big field full of rocks, stones and some obstacles. At one point, i nearly fell off from that thing cos i was driving a little too fast around the corners =__=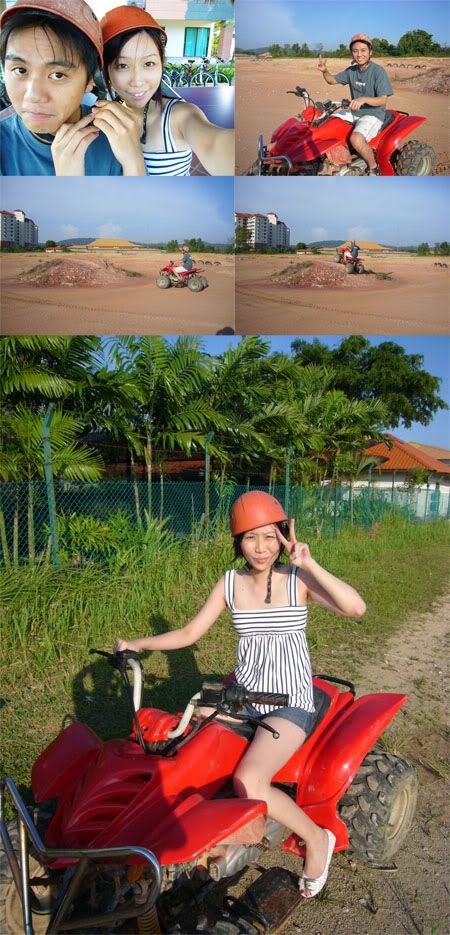 i think we look like 樱桃小丸子 with that helmets on our heads. hee
Darren wasnt feeling very well after the ATV cos the weather was pretty hot so he stayed in the hotel and sleep while it was spa for me!
their famous award winning tea tree spa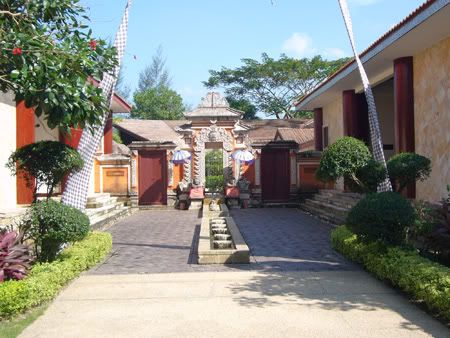 Their lovely outdoor jaccuzzi!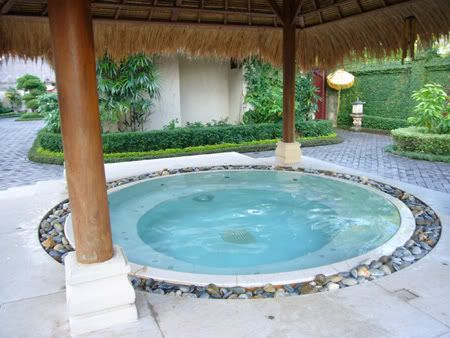 Was dead hungry after the treatment and we went to a nearby kelong restaurant for seafood! On the way there, the road was dark and pretty scary and we have to walk along the road without much roadlights for about 10 mins till we reached the restaurant, but all was worth it as the food is well.. above average. we ordered a steam fish too but did not take pictures cos i was gobbling up all the food!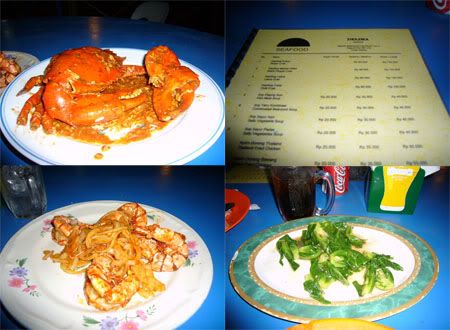 only 45 bucks for 2 pax!
Next day morning....
Next time if we are gg batam again, definitely we will be staying in holiday inn cos their breakfast just rocks.
Great selection.
Great food.
2 hungry ghosts.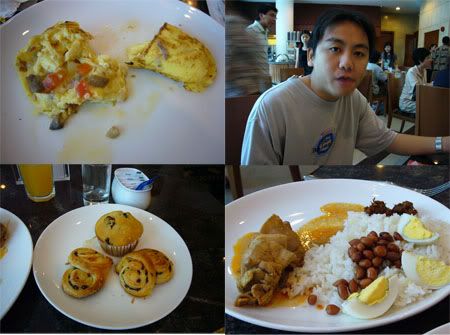 after breakfast we lazed around in the hotel room watching SUMO WRESTING (=__=) before we check out and proceed to Mega Mall.
Although we had a hearty breakfast.. we ate again =(
cos it's my favourite A and W!! root beer float! feel so sinful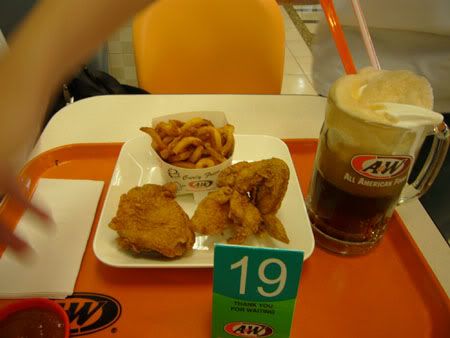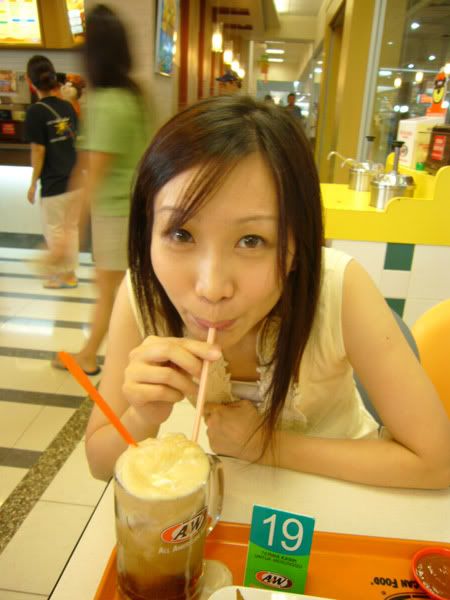 i did a hair treatment for only 11 sgd and they used loreal products. Even darren commented that it's super worth it.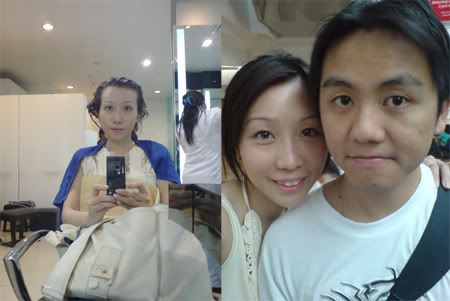 Last but not least, how can we forget..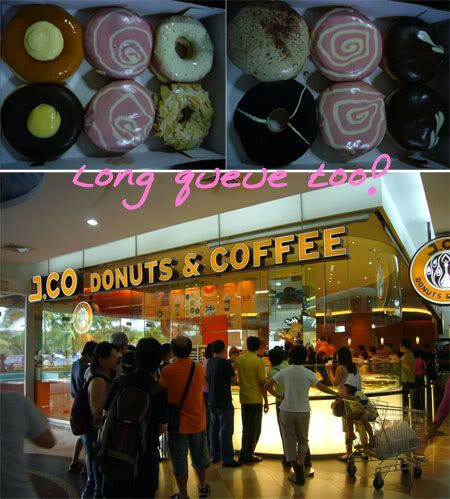 Typical singaporean behaviour. 80% of the people in that queue are from singapore. Singaporeans are crazy about donuts! and it's cheap and delicious over there. My favourite is the pink one, alot of sinful cream inside. =p
will bring my mummy next time!
Labels: Travel Tales
Kiyo 到此一游 @ 9:29 PM