Saturday, February 11, 2006
*~*~*~*~*~*~*~*~*~*~*~*~*~*~
My mum is one of the lucky 172,580 people to dio TOTO!!
of $20
-_-
Better than nothing right.. I didnt even dio one number.
~~~~~~~~
Went to Momo yesterday to watch the Pole Heats.
(yeah my first time to momo, cant blame me for being such a turtle in the mountains cos you dont really get to go clubbing when you have somebody calling you at 12am asking what time you coming back home.. yesh. My MUM)

.
It was interesting to see gals doing pole tricks, the others just simply danced around the pole. We were inches away from those dance participants cos the elevated pole were very near our table! So scared they might fall on us but
heng
they didnt. Anyway, they must have a lot of courage to dance (with a pole) in front of so many people. One thing for sure, I wont be able to do that.. freak out.!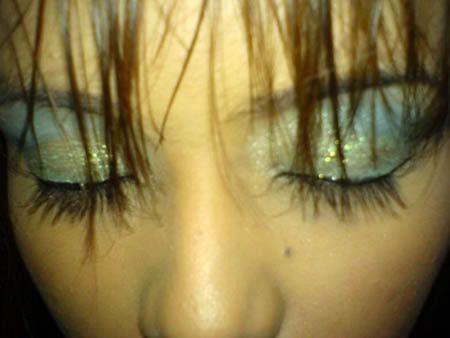 Yaz's eyeshadow was lovely... nice long lashes too!
Kelly joined us at about 11 pm and it's been such a long time since we seen her. Glad she's fine! Took all the photos with my phone cam...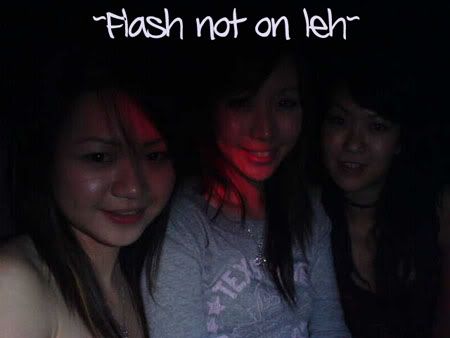 Another one with flash!!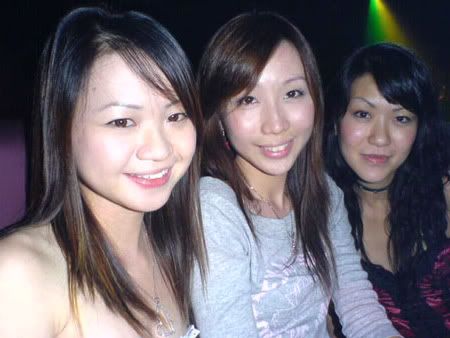 Met Peimin for shopping before we went to momo.. Saw a nice pair of shoe at wisma. It's SO CUTE! or maybe cute isnt the word to describe it. It's just gorgeous, lurve it alot.. really tempted to get it, but I have been buying so many things after CNY. I have to stop!
Lemme think about it first... *shake head*
Going for teeth whitening at a dentist tomorowwwwww hohoho.. I want to have whiter bugs!
Kiyo 到此一游 @ 4:37 PM