Saturday, August 04, 2007
*~*~*~*~*

I WANNA CUT HAIR!!

okay, i was contemplating to cut my hair at another salon (not my regular one) so now i'm surfing flowerpod to see which salon is good.
hope it won't be a disaster
~~~~~~~~~~~
If you are going to cameron highlands, taking photos with flowers is a MUST, since there is practically nothing else to do there. The trip also reminded me of science excursions...understanding the plants and veges, how they grow etc.
Although the flowers are not as nice as those in Perth, but they are still nice larr..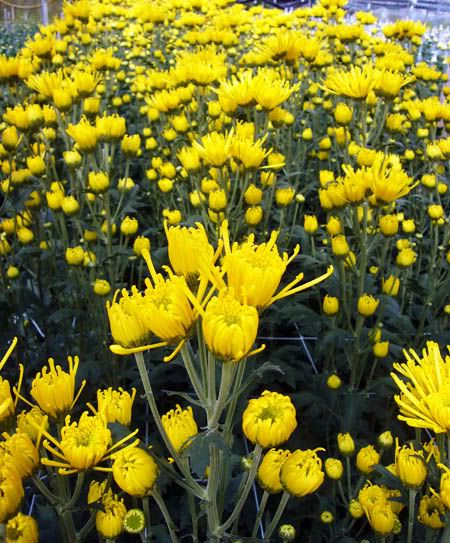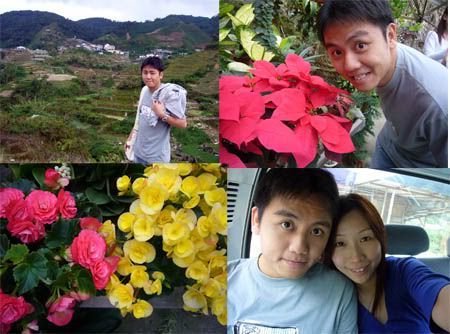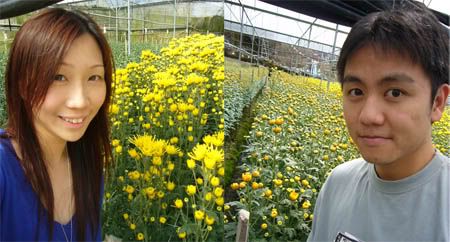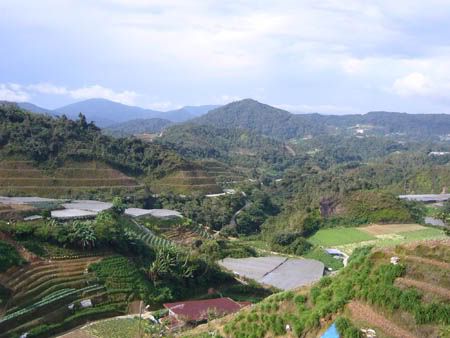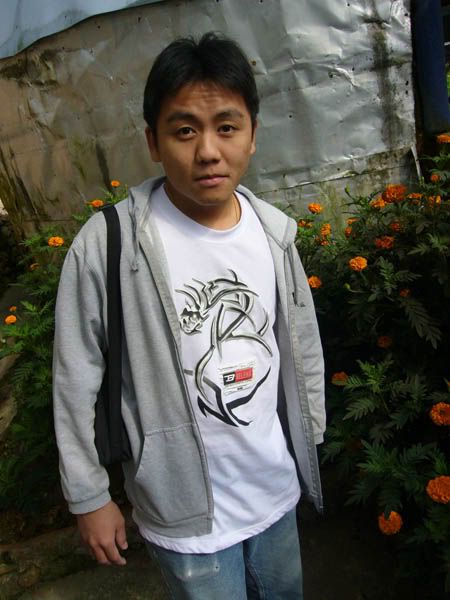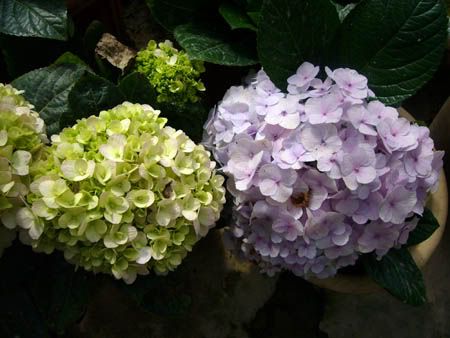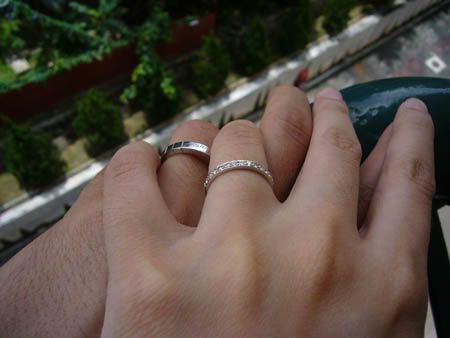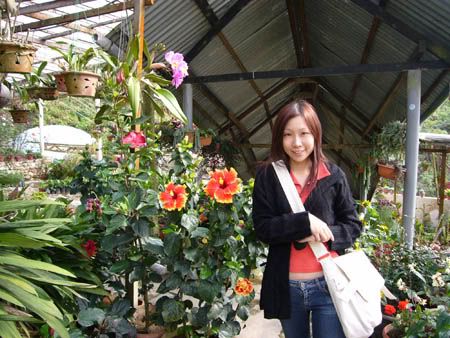 The weather was really good and cooling and my skin condition was purrfect. it will be good if singapore have such weather.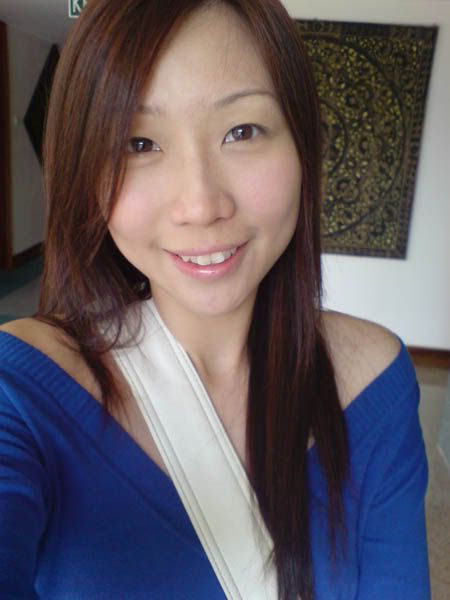 Mini Science excursion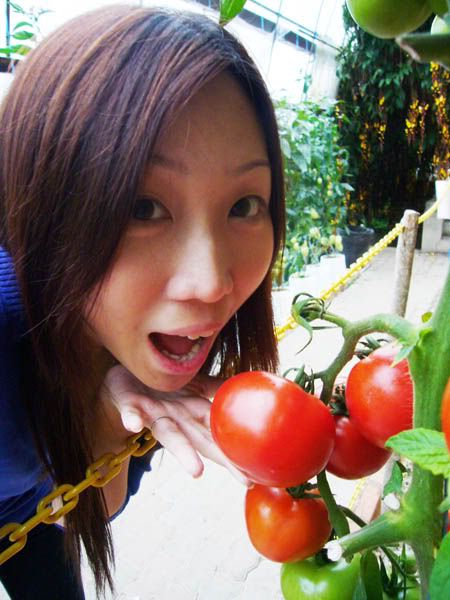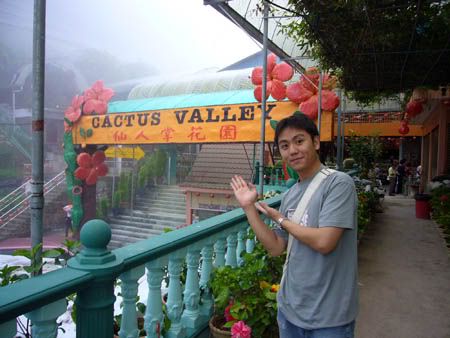 we picked strawberries too.. but not very sweet leh..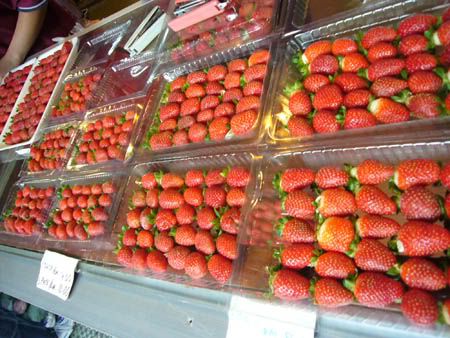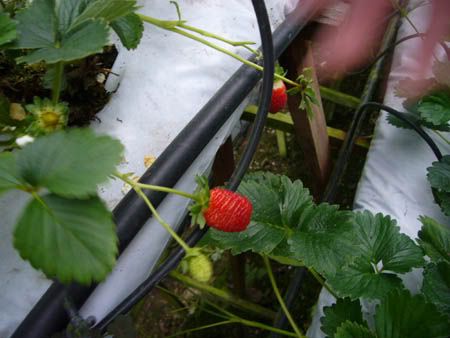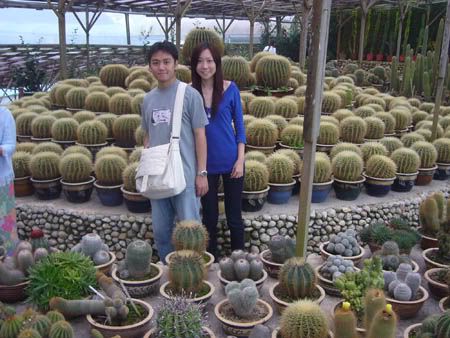 we ate at the pasar malam at Brichang. During the weekends, they will have a mega pasar malam there with loads of food and flowers. Although it has 100 over stalls, you see 10, you see all. they are selling almost the same thing! the roadside food was really good. Nevermind the flies were aplenty... *shudders*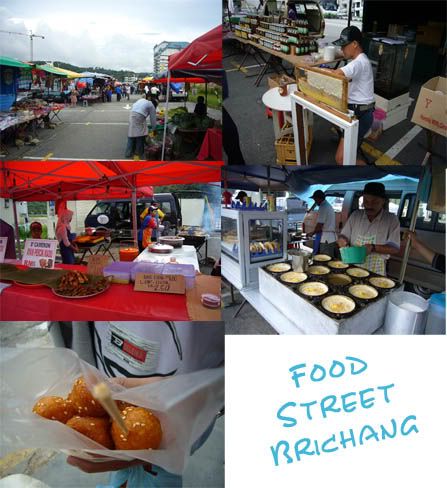 Tanah Rata's T cafe... scones were really nice as raved in the forums.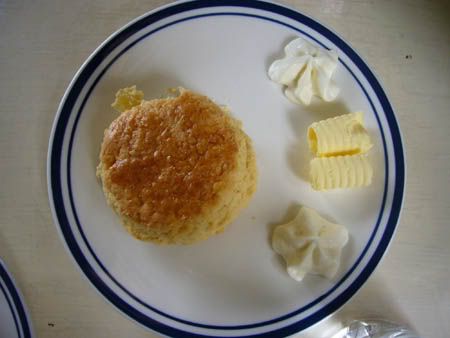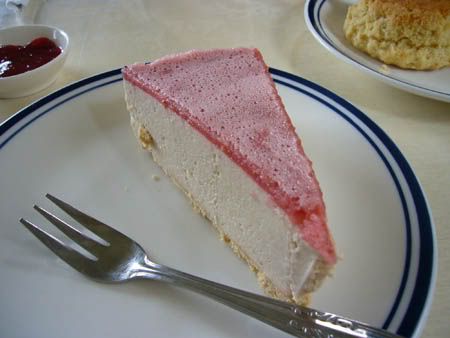 Their roses are dirt cheap! darren bought me 2 dozens..=p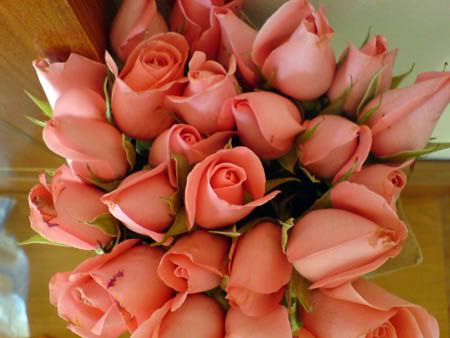 The weather was just perfect for a nice steamboat dinner. Tom yam!! slurpz!
Dar is amazed of the "mist" that is coming out from his mouth. Think since returning from perth, he hasnt seen that kind of "mist" for a long time liao hahah!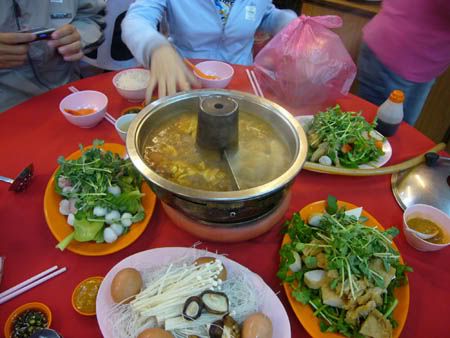 abit err xin.. but i lurve him so cute! we really had great fun.
We took a bus from Cameron to KL on the 3rd day to do some shopping. Didn't buy much stuff cos there's nothing much to buy~ But we found Lovely Lace shop and they have so many lacy stuff for wedding hee hee
We stayed at Capitol Hotel with Jess's recommendation. The location is really good and the rooms are clean and comfy. Good choice! thanks!
Lovely Lace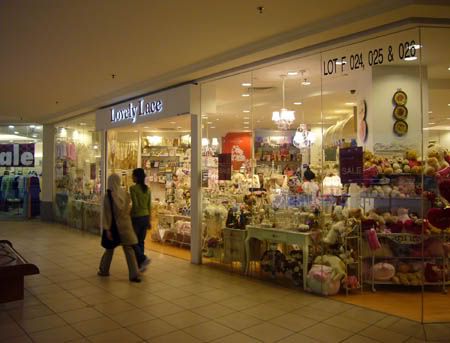 Darren bought me a heart shape potpourri and we bought 2 headbands for our future flower gurls!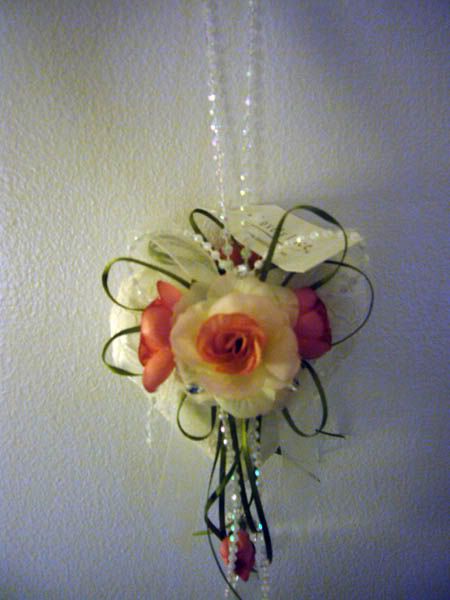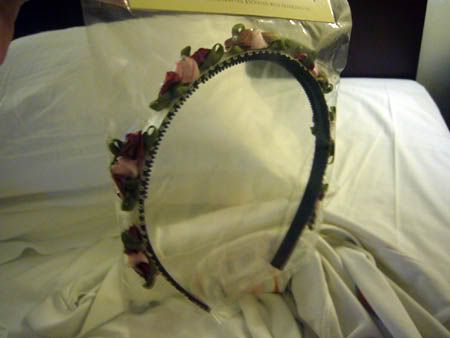 Took a train to Megamall for more window shopping. The person who drew this must have hated her alot.. why so bad? hur hur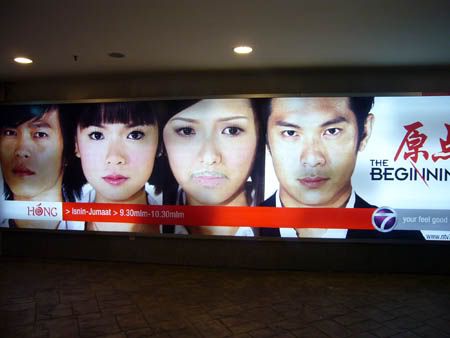 up close...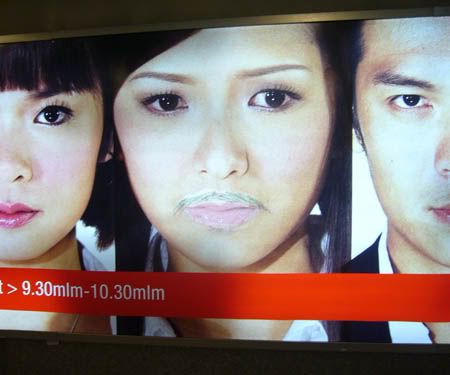 Darren bought a pair of shoes at Megamall. He bought more things than me! socks, shoes... i bought only bei teh saw.. my favourite hee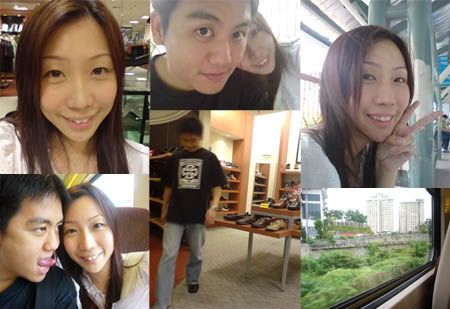 oh yah.. bought ampoules too! at 45Rm per box. Spent 25Sgd on ampoules during my previous ROM. Heard from Julia brides that you can get your own ampoules and ask the MUA to apply for you. Since it's so cheap, i tried 2 over the weekends and it's really good!!! makes skin less oilier and makeup stays longer.. very dewy effect.. my 秘密武器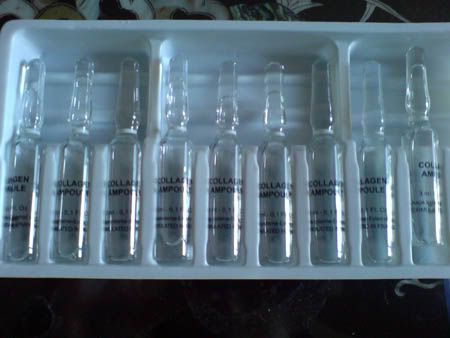 KL horror theme restaurant with a "gorilla" sitting outside.. can
shun bian
go into their horror room and give yourself a scare after the meal.. puke out everything and eat again. hahah. Really clever hor the boss.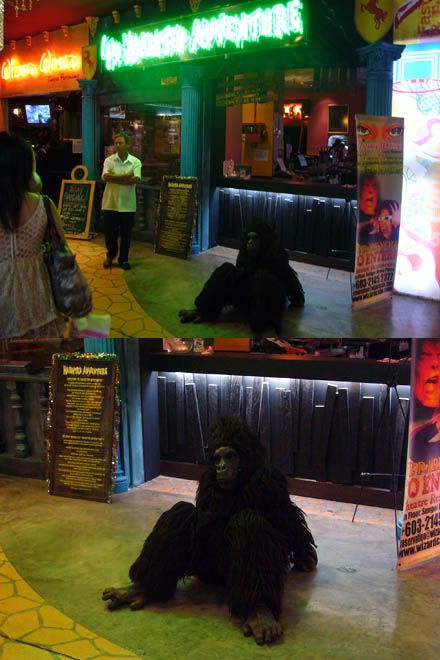 dis is a damn fake brand nor... NEKE =__= .
Chee Chiong Gai
has loads of fake goods ranging from LV to prada to even LOLEX.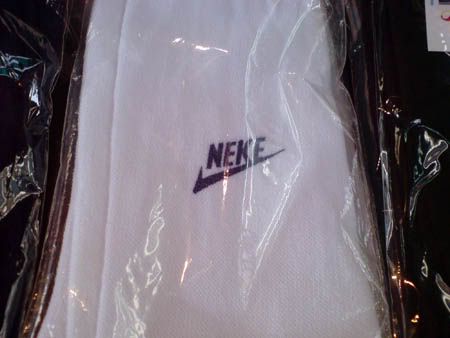 We thought we were so lucky to catch WU YUE TIAN in KL as we saw a very pretty compere with lots of fans and a stage with Wu Yue Tian's poster.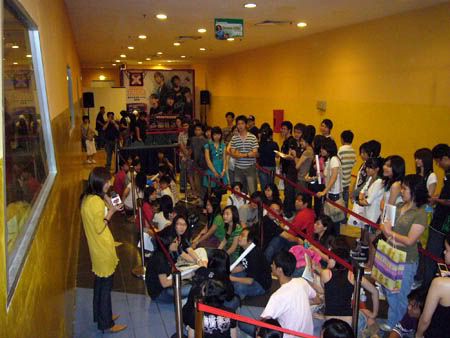 Actually it was their 首卖会 and Mayday will only talk to their fans.. via telephone. =__=. We left soon after that.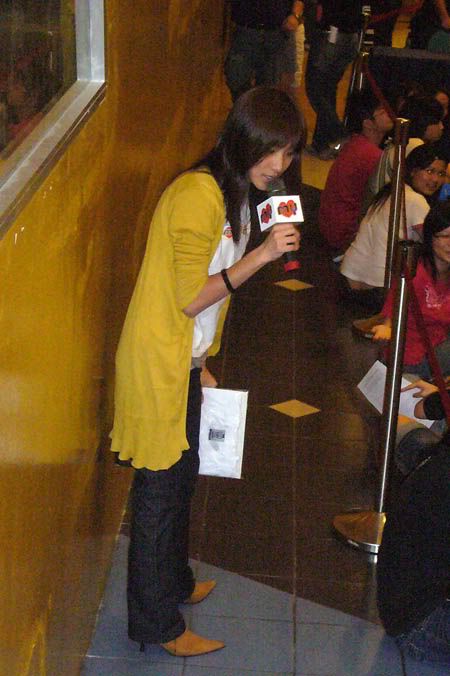 really pwetty keke
too many photos.. will upload the nice flowers into multiply. =D
off to a Lazy Saturday heez
Labels: Travel Tales
Kiyo 到此一游 @ 10:42 AM