Monday, February 13, 2006
*~*~*~*~*~*~*~*~*~*~*~*~*~*~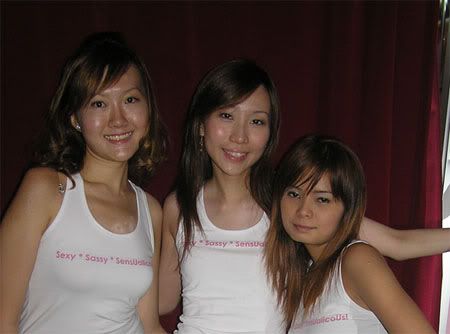 Dat's virginia on the left and yas on the right..
Virginia saw Gerald and Gerald saw Virginia on Bus today and both messaged me to tell me they saw each other. And gerald even asked me to "call her now! she's in white" haha paiseh syndrome hor.. hor..
That's something nice about a blog, you get to know your friend's friend!
Dale Carnegie's communication training is kinda fun today. You can see that I STILL HAVE THE ENERGY TO BLOG even when the training ends at 10pm. Imagine how hyper we got during the session. It's pretty inspirational.. & I'm eager to get all the basics started.
Kiyo 到此一游 @ 10:45 PM