Friday, October 06, 2006
*~*~*~*~*~*~*~*~*~*~*~*~*~*~
Bintan again after 5 years! 0^_^o
My good mood is back!! realised I do have serious mood swings before the monthly thing comes.
I feel super fugly, I feel super demoralized, I feel that my pimples are ENLARGED, FIERY and SCREAMING out to me. I feel my job sucks and everybody hates me.
=___=
THAT is serious PMS. No joke.
So sorry folks, if any of you have ever came across my path of fury.
Gomen na sai
~.
Okay not asking you all to go and
jiak sai
HoRkay.. it's sorry in Japanese =DD
I feel that i'm on top of the sky now and I wont get off the clouds cos life is just how you want to live it, isnt it?
Into the next phase of life and i will treasure every moment of it.
Darren and me are going to see some showflats this weekend!!
really super excited... those flats are going to be
real hot
property. Not sure if we can get them but there's no harm trying..
If we get it, it will be as good as winning the lottery, if we dont get it, i guess.. no harm done. We just look around elsewhere.
It's strange isnt it? The
Sian
gaporean way.
no proposal yet but we are looking at our future love nest.
But all in all, everything he did has made me really happie and I saw him mature over the years too.
i know he's saving up the best for me.
Whatever he gives, it will be the best.
~~~~~~~~~~~~~~~~~~
BINTAN!
Went to the same Nirwana Resort with Darren 5 years ago.
That was our first trip "overseas" so this time round, we decided to tag along Liren and Josephine to laze around.
Nirwana resort then
. Went in October too. Why is the weather so different 5 years ago? tsk..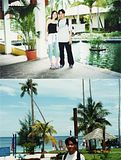 Click to enlarge
eeeks!! why am I in that DAMN Sarong.
Nirwana resort now
.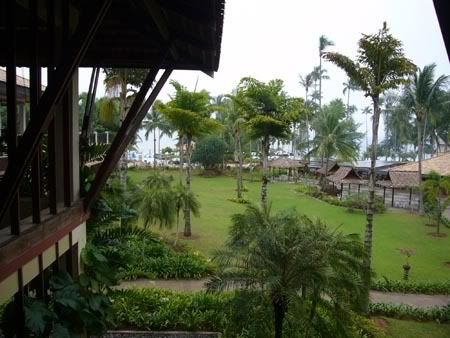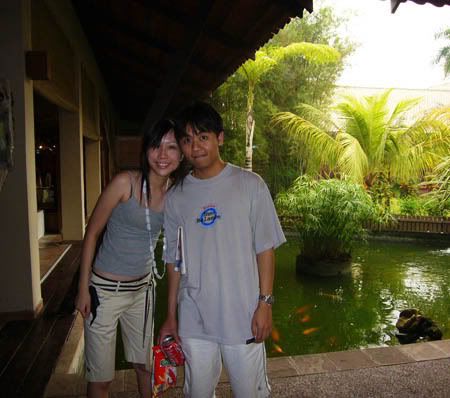 If you have noticed, it's the same fish pond we took pictures 5 years ago~
Nothing seems to change except that the resort has MORE coconut trees, better facilities not to forget, darren and me
erhem
abit fatter too..keke
Bintan has a very nice beach but the sky was dark and gloomy when we reached.
On the ferry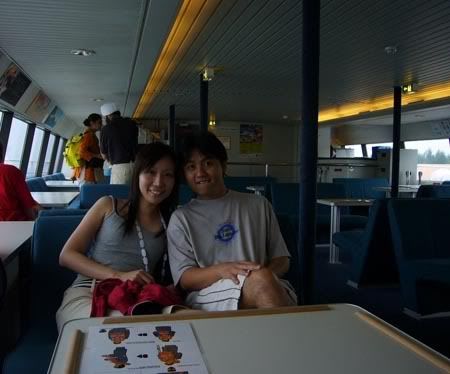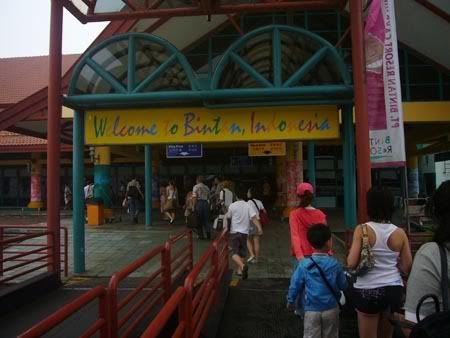 Lengendary Da Diao dont live in China....
Da Diao lives in BINTAN!!! *lame*
Liren, Josephine, Darren & Me fooling ard while waiting for nirwana bus..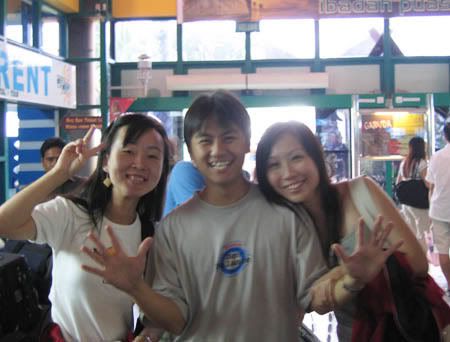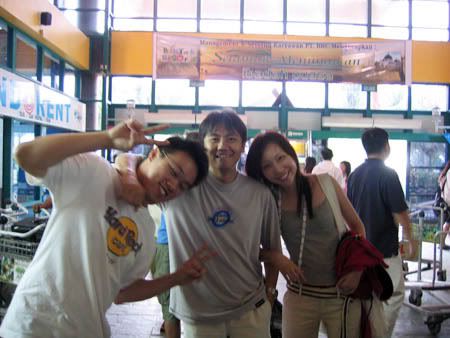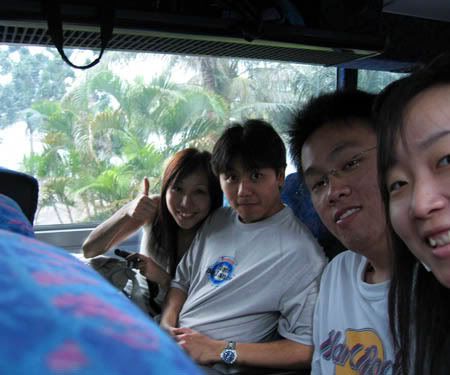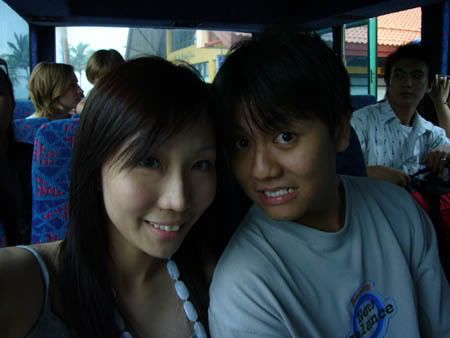 We got a welcome from dancers and drums.. they were not there 5 years ago...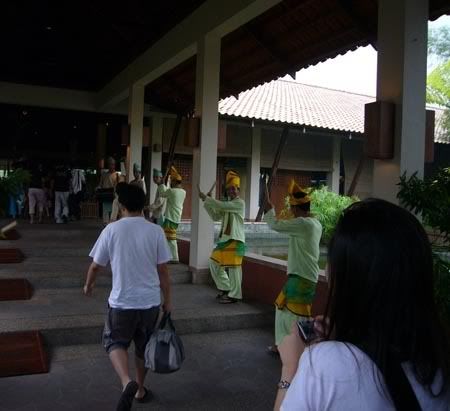 Still fooling around.. =p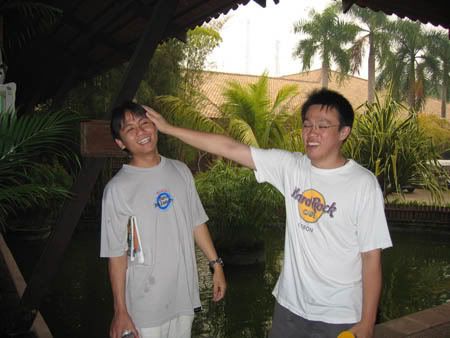 we had a complimentary upgrade to deluxe room~ hoho! okay it's not SUPER fantastic but the whole idea that it is complimentary made me feel very good.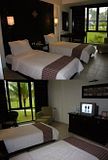 And it rained after we spent $6 PER PERSON on that freaking transport to that stupid nothing-to-buy pasar
Oh ya.. we bought (Indo-mie)... =___=
and then rain came. =( drenched us to our skins and we have to run for shelter.
But what made it sweet was he used his hand to cover my head.
They didnt cover much but it warm my heart instantly.
I know he always try to take care of me in his little ways.
He thought I wouldn't notice. I dont say it out doesnt mean that I am oblivious to it.. =P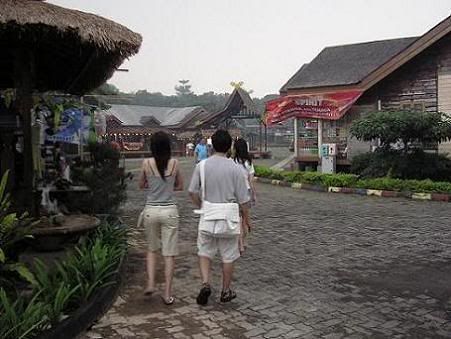 ........
Labels: Travel Tales
Kiyo 到此一游 @ 7:59 PM