Thursday, February 23, 2006
*~*~*~*~*~*~*~*~*~*~*~*~*~*~
Finally~
One person thinks I'm organised! according to the Johari window.
How come onli one ar? haha
These few days, there was this saga about the sudden increase of fungal/bacteria eye infections in contact lens users and alot of news / forum revolve around this topic as well. I thought I was quite safe as I dont use Renu. Just as I was heaving a sigh of relief, I saw this article posted in a forum.
- Article on Contact Lens Solution -
Wah liew.. I am using Solocare lor..
I have been using that for YEARS and it served its master very well. So at first thought, I was quite skeptical cos the article is from HK and you dont know where they get their source of solutions for testing. Maybe their solution is manufactured in some ulu southern parts of China, or maybe that article is written by their competitor.. maybe.. dis.. maybe dat..
But I still went out to get a bottle of Opti Express and threw away my solocare even though I still have 1/2 a bottle left. Anyway, no harm trying a new brand rite?
The issue of Mind and body that came with the ST on Tuesday had an article of the 10 major Don'ts when handling contact lens. I think I broke one or two rules.. ALWAYS. Like placing my contacts lens solution in the bathroom.. Luckily for me, i never experience any major eye infection and I seriously hope not. Now everything sits in the comfort of my bedroom.
So after having healthy eyes, you would want to frame them up.. with wat..
EYELASHES!!
My package arrived, thanks to Daphne who organized the spree on Les Dames. I was quite lucky to see that spree cos i dont surf les dames everyday. But the package arrived torn. It looks like it was ripped open into half by the post office people to check the contents. Anyway, all my stuff were intact.. and a couple of samples thrown in as well
(by Daph, not the postman hor)
.. so nice =) thankx!!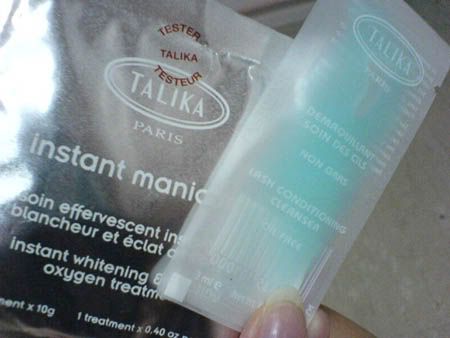 Actually I wouldnt have bought dis if not for a very stupid thing I have done.
I cut my lashes...ACCIDENTALLY.
Lipocils Eyelash Treatment 4.2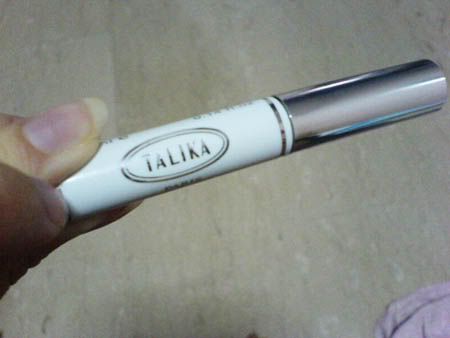 Why accidentally you may say.. cos I trimmed my falsies when they are already attached on my damn eyelids! arggh!! Most moronic thing I have done. REALLI~
I thought I could skilfully manoeuvre the scissors to cut them. it's only when I removed them then i realised I snipped off milimeters of my precious lashes too.
I guess I trusted my lousy skills too much =(
Training tonite!
till 10pm again..We are supposed to show appreciation to someone this week. Not on msn, not using sms as well but something more tangible like sending a card or look somebody dead in the eyes and give sincere appreciation. Be it your mum, colleagues, friends or whoever that helped you. Actually the training teaches really basic common sense ideas but sometimes we tend to overlook and forget that most of the time, people want to be appreciated in one way or another.
Kiyo 到此一游 @ 7:56 AM