Tuesday, November 13, 2007
*~*~*~*~*
Birthday celebration!
1st bday celebration as Mr and Mrs. Okay we didnt do anything special, just had a dinner at a Japanese restaurant call Sun and Moon at Central (which was recommended by my colleague) and i bought a bag for him too.
The restaurant was quite a disappointment. =(
I must say the food is not very nice and pretty expensive! should have gone to waraku.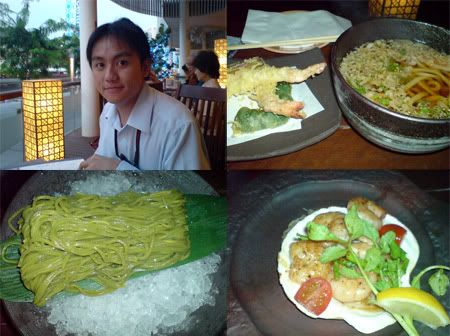 On leave today to settle some of our wedding stuff!
-Collection of wedding invites
-Collation of Guest List
-Decide on a theme.. FAST
Kiyo 到此一游 @ 10:13 PM