Wednesday, July 11, 2007
*~*~*~*~*
i never owe people money horrrr
That's not the reason why my photo is on newspaper. ha!
liyun told me that our wedding photo are in some advertisements by asiaone over the weekends. I was quite surprised cause I didnt come across it anywhere.
Anyway it turned out that the advert was in some super unpopular section call REVIEW. =___=
Although it's only a small small photo, still very happie. you dont make it to the newspaper everyday horkay~ haha and there were 80 submitted photos.. hur hur hur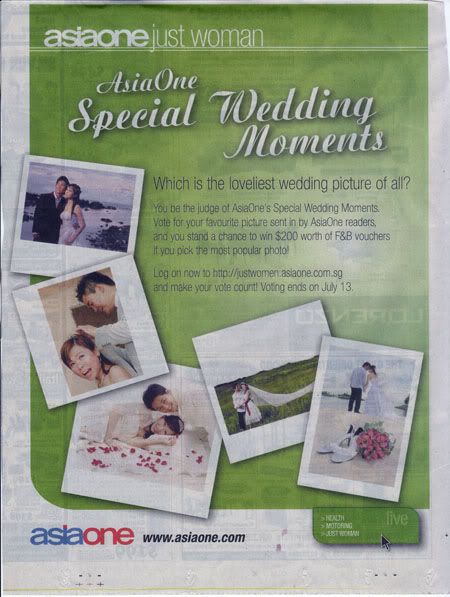 2nd day into my nua-ing.. already cannot take it.
Having a flu aredi..
really 贱命一条
Labels: Wedding
Kiyo 到此一游 @ 9:04 AM