Thursday, July 12, 2007
*~*~*~*~*
Received something from Okaasan
She handmade something for me as my ROM pressie to give to my closest friends, just like what a real mummy would do. Really touched.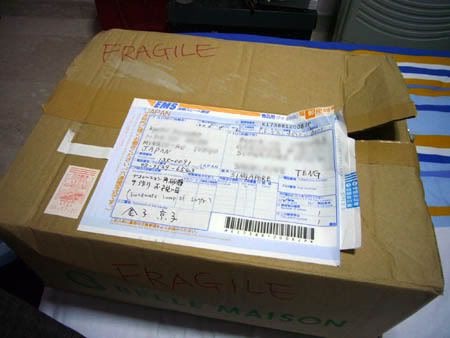 They are cube sugars and all handmade. total 12 boxes of them. I can imagine the time spent and they are too beautiful to be put into any kopi! or tehsi!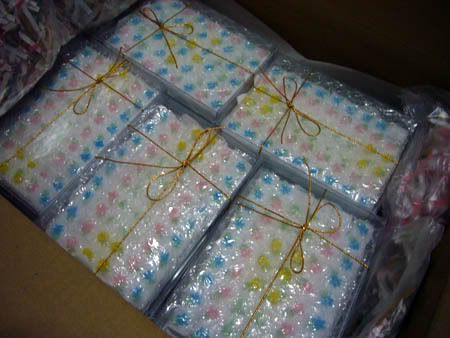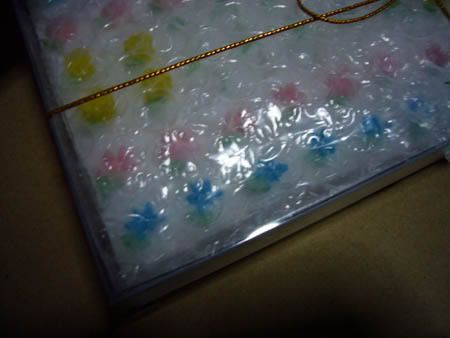 So I went out in search of a gift for her!
Wanted to get her a brooch but I think me and xinderella bought her a brooch previously. Then I came across a chunky necklace from TIBET (the salesgirl claimed it's from tibet)
*zun bo*
you better dont let me find the words "make in thailand" in fine print somewhere hidden at the back of the box horrr.
Anyway I thought it's a nice necklace as Okaasan is someone who is very fashionable and likes chunky necklace. Hope she likes it.
Look at it~
It's a piece of ART cannnnnn~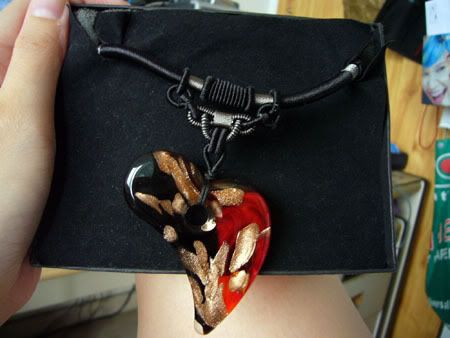 *tell me it is*
-__-
Wanted to order her some orchids too.
Let me just figure out how. keke
Labels: Wedding
Kiyo 到此一游 @ 9:58 AM