Thursday, July 05, 2007
*~*~*~*~*
ROM day!
There's so many people to thank!
Firstly have to thank gerald for taking the time to help me take the nice nice pictures..just seen the pictures and all my guests looks so pretty and handsome in the photos. *grins*
His link is here! (click on the card) with my photos keke
He gave me a framed up photo of my favourite mood mood peekture too. so touched~ =) that i want to cry ler.. hee hee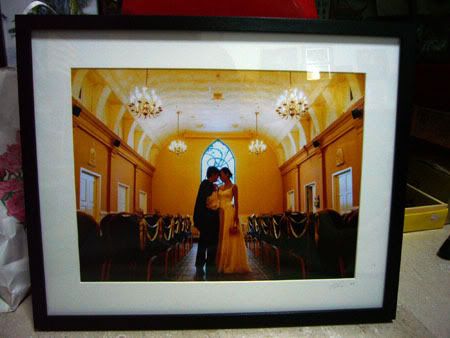 it's really niceee.. lurve it so much.
Next have to thank
xin
& gang (guocong and evonne) as well! she was a great help! They were all a great help decorating the reception table and the table on the stage and with their creativity, they helped me do extra decor and made the place really nice. =D thanks!
thanks to peimin for the last minute hairspray! meet up soon yah =)
and Thanks to everybody who took the time to come down and for all the gifts. Whatever you gave, it matters to us be it big or small! Thanks for sharing this precious day with us and if there's anything that is not satisfactory, please pardon us! =D
It's a memorable day for me although things wasnt as smooth running. but i must say i am a very very casual person so i'm alright! life is not all smooth-sailing either.
just hope that you have enjoyed yourselves as I had. very much =)
oh yah.. on the date of 0107 (our ROM date), this number came out as the starter prize in 4D! but we didnt strike =__=. SADZZZZZ cause we didnt buy! Gerald, hubby and me were so engrossed in our certificate number that we forgot to buy the DATE...
sheesh...
kok my head plsss....
Photos....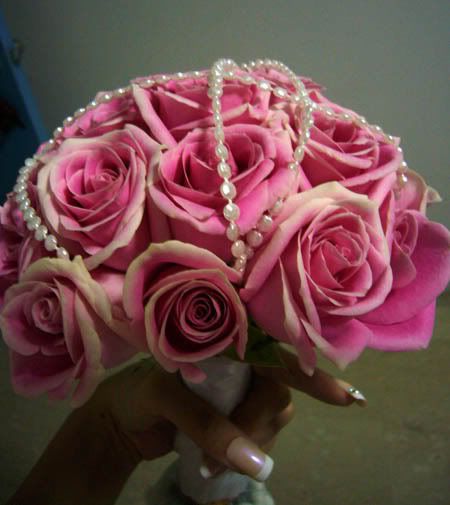 My flowers did by LoveDroplets. Jac is a freelance florist and her service is great. She charged me very very reasonable prices and produced lovely decor for me. Thumbs up for her!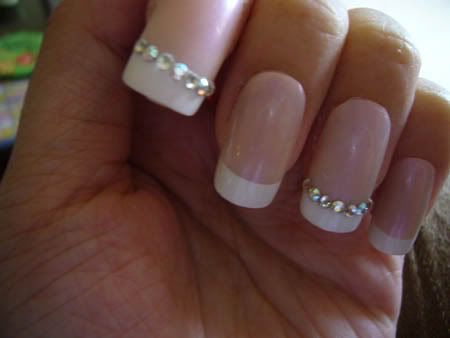 my DIY manicure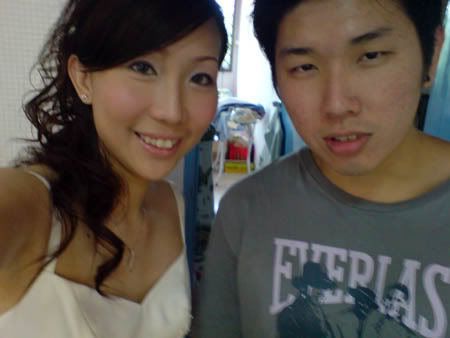 my PG, gerald and me at my house with a blur face..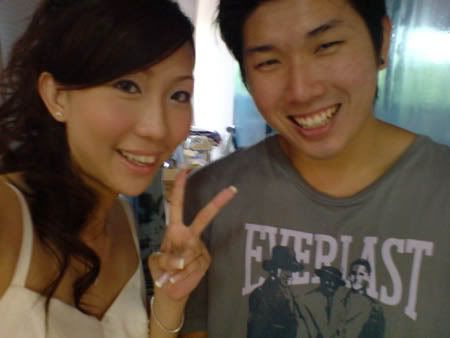 We went for ktv after our solemnization and it was fun too! 10 bucks only!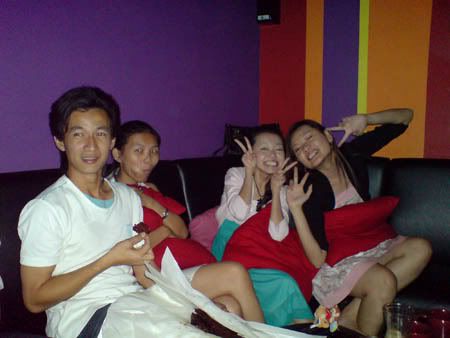 Ivan, zen, stella and lifang.. 2 acting cool, 2 acting silly so cute!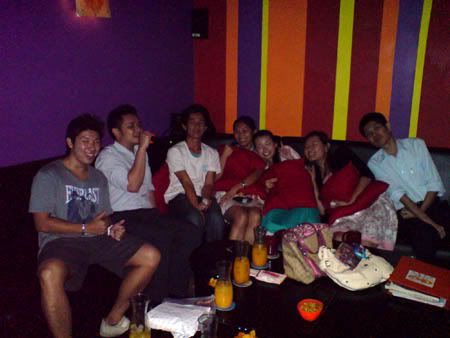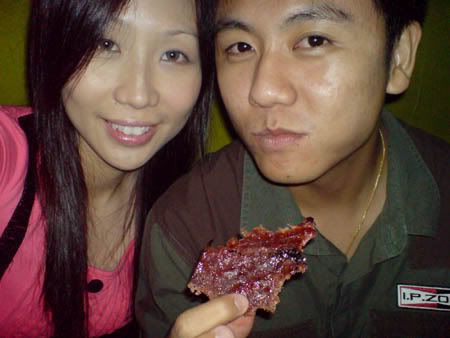 me and dar were so so tired..thanks for the bak kua ivan!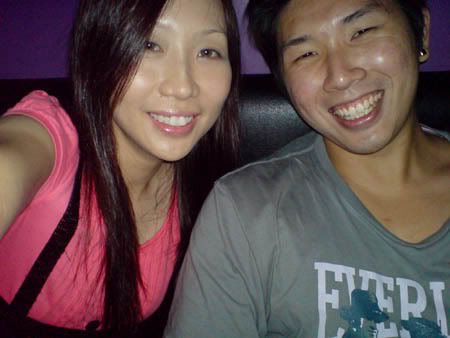 The rest of the photos are in my multiply account. =D
~ Solemnization of Darren & Shirlaine, 1st July 2007 ~
Labels: Wedding
Kiyo 到此一游 @ 9:33 PM