Thursday, February 19, 2009
*~*~*~*~*
Super Postdated...still sick actually but feeling better. Trying not to take antibiotics although the doctor says it's safe. I need to get better faster!
~~~~~~~~~~~~~~~~~
14/02/09
Happy Valentine's Day!!!
One of the most commercialized day in the year which is good for our economy now.
So how did we spend this faithful day? We actually have scheduled pre natal classes every saturday so we spent the evening with 20 over pairs of couples in the prenatal class doing exercise.
=__=
But we celebrated one day earlier!
2 years ago, Darren proposed on Valentine's Day! See my
~ post ~
here. He ended up paying about 800 bucks plus for the whole thing as we had dinner in the room. Last week, i received a mailer from a colleague about Fullerton having the same promotion, guess what, it's only 500 bucks plus. This is the sign of a bad economy. Prices all reduced!! I bet the hotels in Singapore are having a hard time to woo customers now. Competition is just so intense.
Anyway we didnt go Fullerton hotel as 500 SGD can buy us a baby cot, or maybe about 25 packs of Mamy Poko diapers. We decided to look across the causeway for greater deals. Besides, Dar's company still have holiday subsidy we can claim! yay! we had a holiday that was sort of "sponsored" by his company.
On friday we went over to Malaysia for our getaway.
It was a short drive away from 2nd link...
we reached!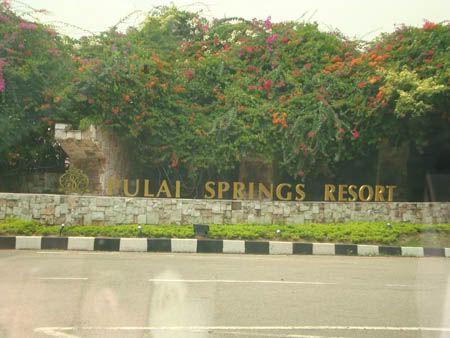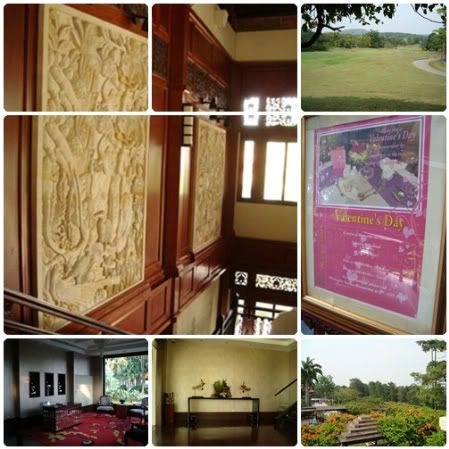 The architecture was designed to be like a Malay palace and indeed it's really peaceful and surrounded by a whole stretch of golf course. Personalized butler service when we checked in and their service cannot be even compared to Fullerton Hotel. The people there are so much friendlier!
What made me touched was 2 staff over there which I have planned to write commendation letters to their Director when I finished this post was Samantha and Azmari. Samantha was from the reservations and actually this package was only allowed to check in on 14th Feb. The first time we called, somebody (a guy) told me cannot check in on 13th Feb, and the package is for members only. We were disappointed... then i decided to try my luck the following day and kind Samantha took my call and made all the arrangements for us, including asking the chef and restaurant to set up the table especially for us as we were the only couple that requested to check in on 13th Feb.
Maybe you would say it's part of her job, but i really appreciate her for making it happen. Sometimes, people just ignore requests from guests...although it's part of their job too. We will definitely go back and stay again!!!
Roses greeted us when we checked in...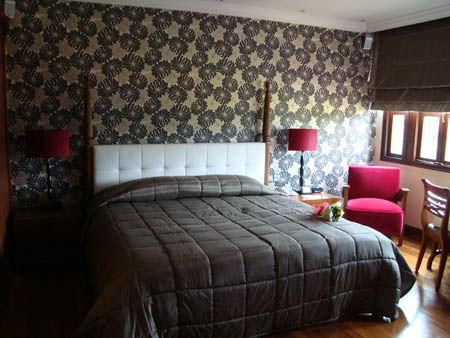 and i love the setting of the hotel. It's very boutique hotel setting.
My tao-kay in action.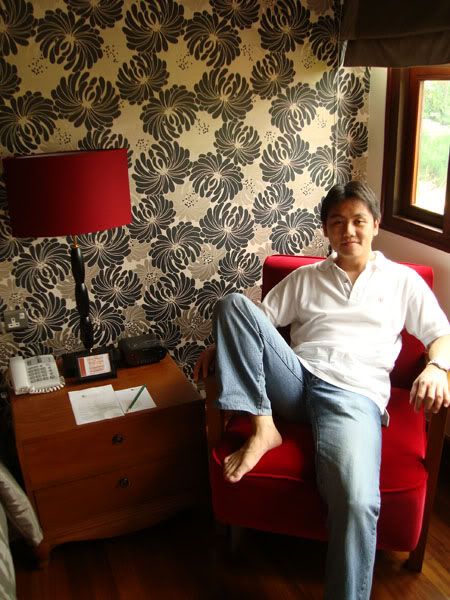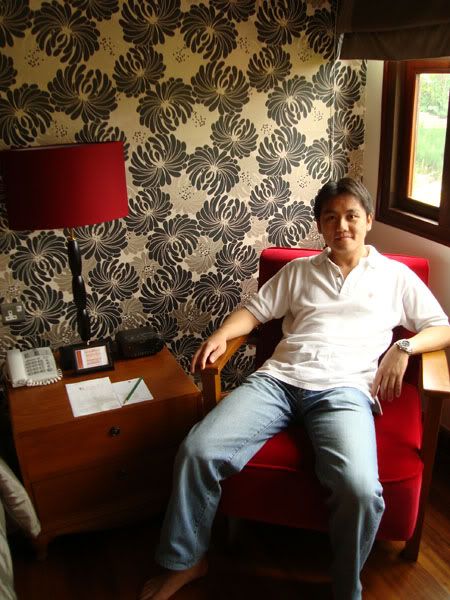 My turn!
Our turn together!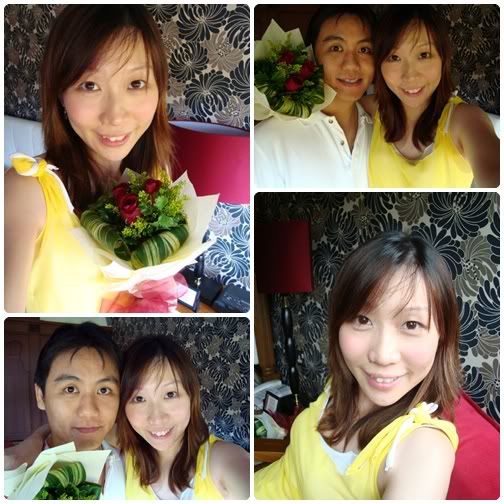 the lovely bathroom that we love... can watch tee bee in bath tub!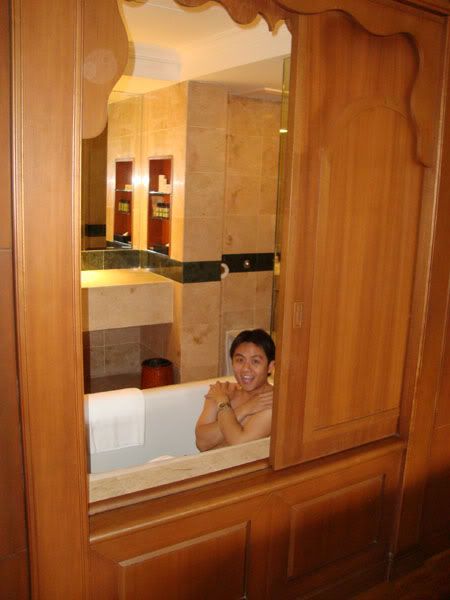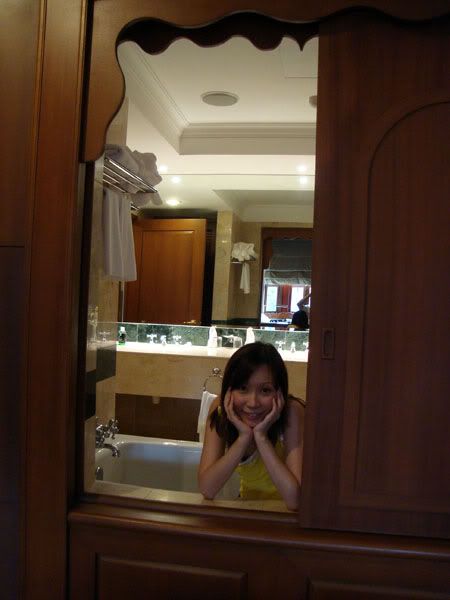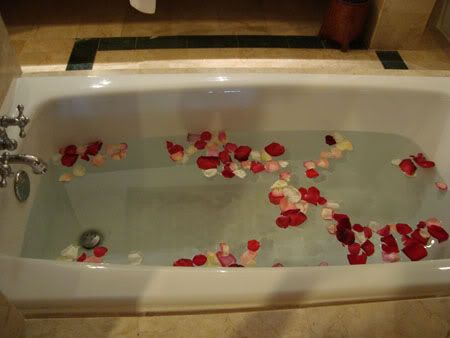 Spacious bathroom.. no more fighting to brush teeth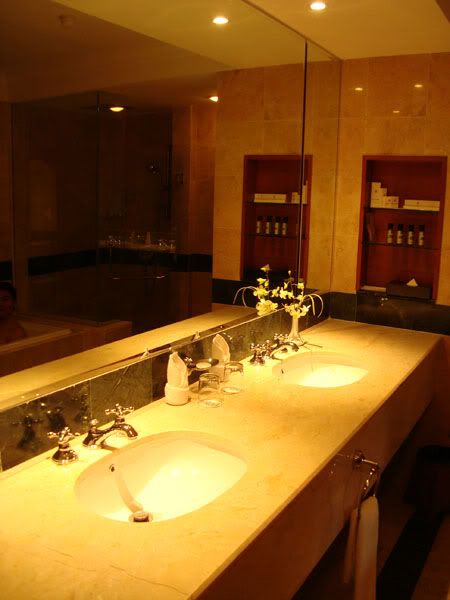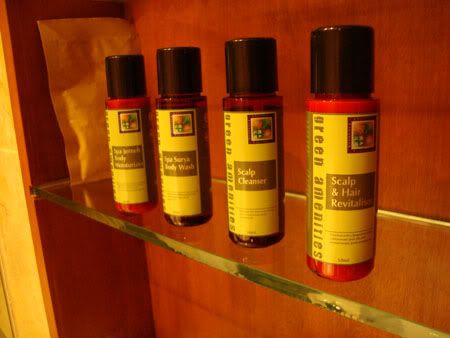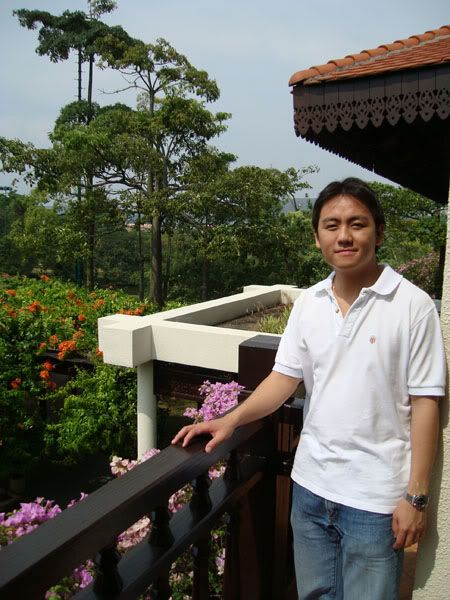 we took a walk around the area.. Great for photoshoots lo! but we didnt sit on the grass cos it's difficult for me to get up and i dont want to kena golf balls.. hee hee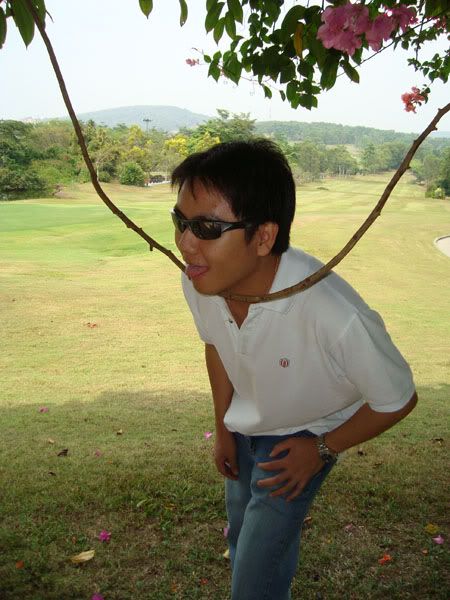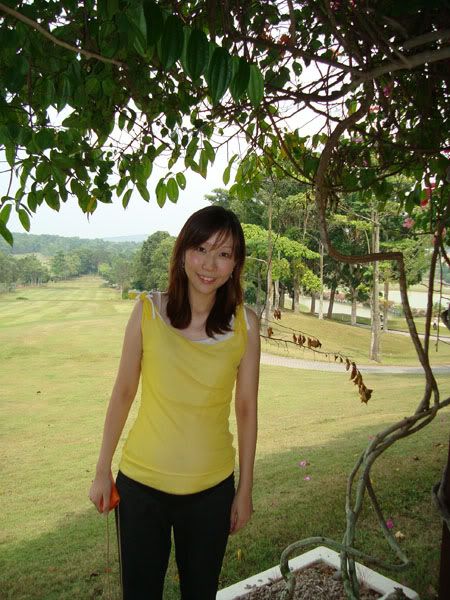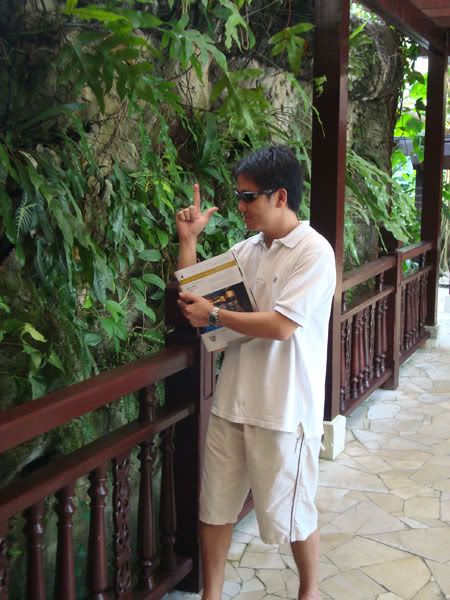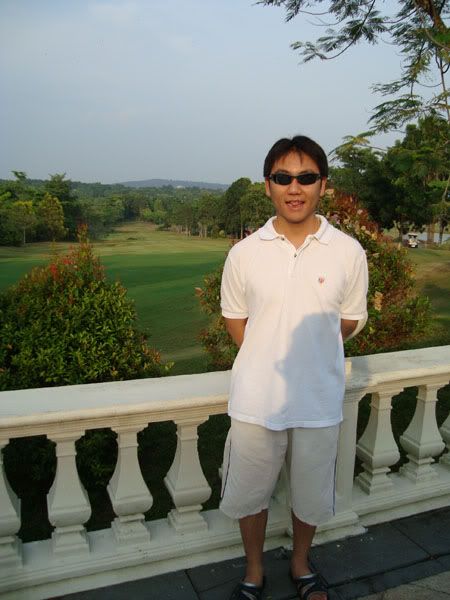 There was only 1 table outdoor with this purple setting. We were guessing it must be our dinner setting.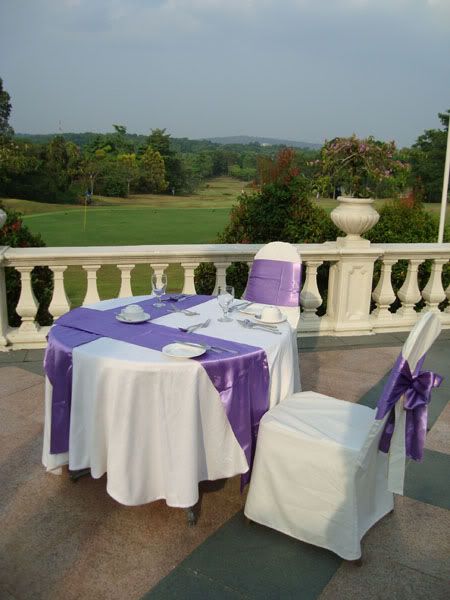 and it was!hahaha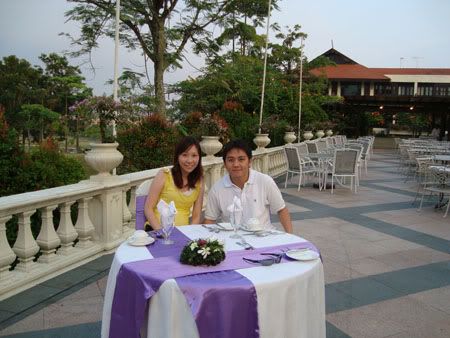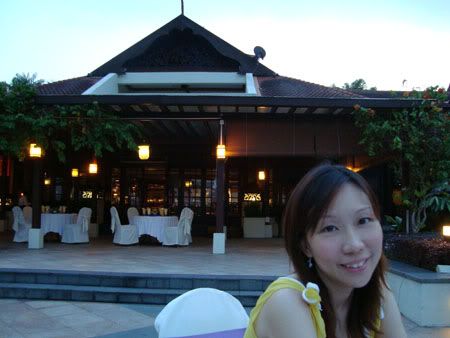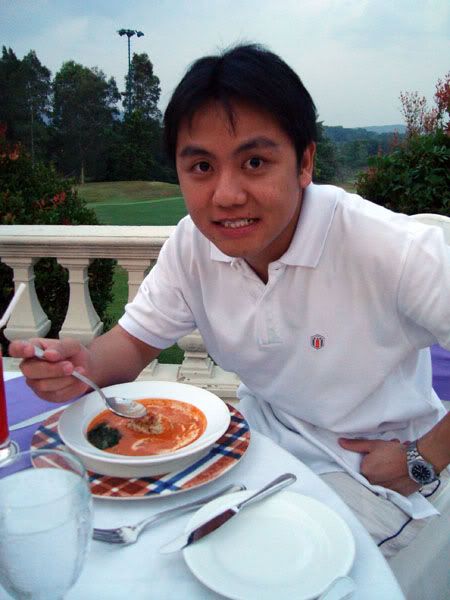 The food was quite good!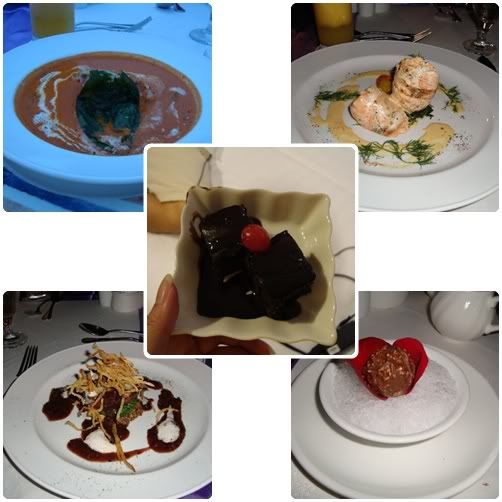 we enjoyed ourselves very much! Great weekend getaway on a shoestring=p
Labels: Random Rants
Kiyo 到此一游 @ 8:12 AM