Friday, September 08, 2006
*~*~*~*~*~*~*~*~*~*~*~*~*~*~
YESH
vainpot alert.!!
And these just describes my mood for the past week.
Today is LE! cos it's FLYdae =P
Now i have a different picture for different days for my msn.
*darren is gg to ar-bish me for acting cute again* oops haha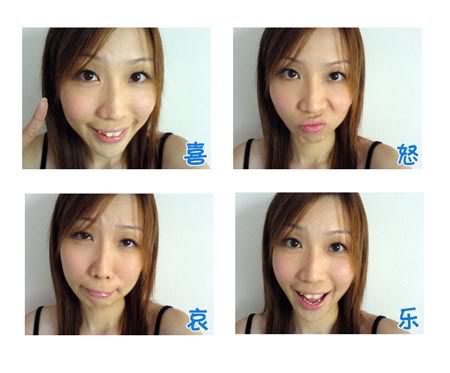 and nice jeff has created a new Mini Message on the right side~
It automatically links to your email and people can email you directly from your blog.
he even gave me a personalized one that integrates my ' xi nu ai le' picture so that people can
see
laugh at them permanently. =___=
anyway it's cute to have in the blog even if i dont have any emails =P
get it at liquidor.com
Labels: Silly Stuff
Kiyo 到此一游 @ 5:53 PM