Saturday, August 12, 2006
*~*~*~*~*~*~*~*~*~*~*~*~*~*~
One paper down!~
Another one to go but that is next week and i shall leave all preparations to tomorrow! It feels like going back to school, everybody was kinda nervous although they didnt really talk about it and kept asking each other things like "did you study this? I think will come out leh.. " that sort of thing. But one difference was that the lecturer gave us at least 40% worth of exams tips just to let us pass.
=____=
Life Saviours, our lecturers.
After exam, heaved a sigh of relief as this module really requires a lot of memorizing while the next, you can
erhem
, smoke a little here and there. Was in a really happy mood and decided that I shall go for a mini shopping spree!
Even withdrew 200 bucks and tell myself I MUST spend it ALL. Was so suppressed the last 2 weeks that I havnt even visited far east plaza or bugis for any retail therapy.
The first thing I did was to
EAT
!
$0.50 icecream!!
where can we get that now.. $0.50 for a glass of kopi oso not enough.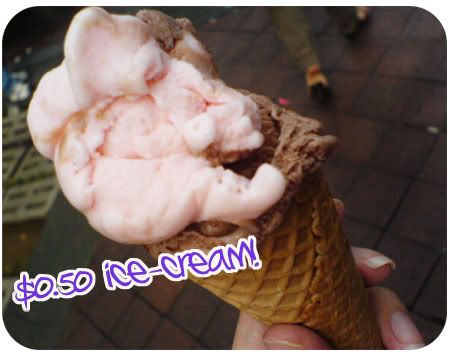 Yummyzz~
a pity, didnt see anything I fancy after combing Bugis Village and Far East Plaza.
It's always like that, when you are all prepared to spend what you have in your wallet but there's nothing for you to buy.
Ppm say it's depends on luck.
Yeah~ I AGREE too. My luck ain't good.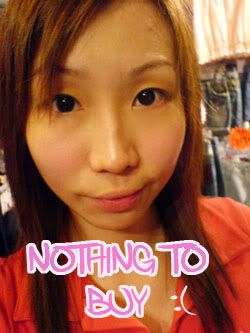 Maybe I should curb my spending... =D
Waiting for Mr Postman to deliver me this. will be collecting it on Monday though if Mr Postman doesnt come today, so looking forward~! Hope that the cutting is as shown in the picture.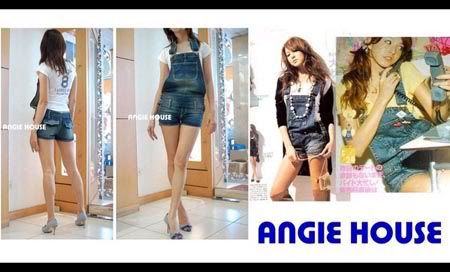 Look out for sprees soon! Should be holding the next one at
~ Liquidor ~
after moi exams that is.
Liquidor is a site Jeff built up, his contribution to the female species for good organization of sprees. No funds required but there's this tiny button of donate at the right side.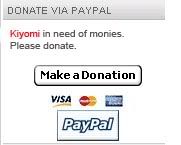 *dont bother to click, it's fake!!, buhahaha doubt you all got click oso nah horzz =___=*
I want that button too. Can I? bleahzz =P
~~~~~~~~~
Darren went to the NLB book fair early this morning~ didnt join him cos was rather afraid of the crowd. Went last year and the crowd was woah~
Everyone just want to have a piece of that $2 books and the dusty books made me sneeze and sneeze so decided that I shall give it a miss this round and asked him to help search some books for me.
Hopefully he will have some great buys~ =D
I want a Photoshop Book~~!!
Labels: Silly Stuff
Kiyo 到此一游 @ 8:36 AM