Saturday, June 10, 2006
*~*~*~*~*~*~*~*~*~*~*~*~*~*~
How to survive the World Cup
Yeah... kick off starts today and there shall not be any more tee wee for me anymore. boo hoo hoo
Farewell to channel 54,55 and 56~
*waves hand*
Channel 22 and 23 rules for at least a month.
(June 11th
this means that i dont really watch soccer, the channel is 27!! not 22 or 23! -__-''

)

Oh yesh, and for those rooting for Holland and Korea...
Will pray to the almighty gods for you all to win cos the odds are Bigggg.. and if you DO win, pls give me a treat hor =P
I am expecting Dad to watch all cha pa lang matches from PREVIEW, LIVE and even REPLAY nor..
this, will let him have the upper hand cos being a retiree, he's got nothing much to do anyway, and he's being really nice to fetch me to and fro from work and even to and fro from my course. Saves transport~ hiak hiak (for more shopping)
so what am I going to do in the meantime.. hmmm...
I Surf.
1. Youtube.com
With funny videos like this one below, it can keep me entertained for hours, or maybe I can start on another taiwan drama (lv guang shen lin), I think Ruan Jing Tian is as cute as Mike He keke
I Surf MORE...

2. Who says Japanese gals are the prettiest?
We have a whole truckload of chio bloggers right smack here in this teeny-weeny Sin gah por! So eye-candy to read and surf their blog...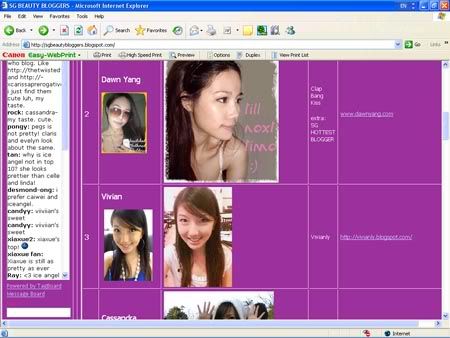 Beauty Bloggers!
I know which is Darren's favourite, it's none other than the wholesome no. 2 , xu ruo xuan look-alike. I have 2 regular reads too.. Ying is one of them and 6pegs is my new regular read. =D
Bought this necklace from ying @ her blog too last week.
She's good at DIY-ing accessories.
Photo taken from her blog
And can we have a http://sggorgeousguys.blogspot.com?
I Shop ONLINE

3. Welcome to the GSS! (Gibberish Shirlaine's Sprees)
Finally finished distributing the Sophie Shop's stuff. My first mini spree was well.. i could say a mini success. hehe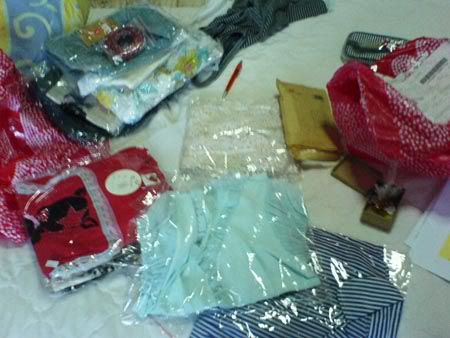 I'm in it for more..=D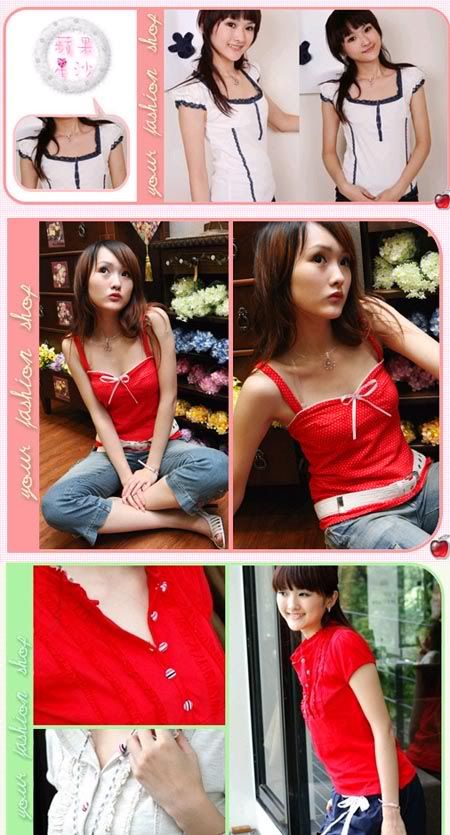 ~mishop67~
like that first piece...still asking for details, will let you all know if i'm buying from there.
I.... haizz.. STUDY
4. Freaking hate doing projects.
Lucky for us, our lecturer extended one of our project datelines.
Was one of the first to shoot up my hand in supporting the extension of datelines when everybody was still in BLUR mode, didnt understand wat the lecturer was mumbling about.
So I guess that's how i'm going to spend the rest of the month. But not forgetting that Darren will be back in another 2 weeks time.
Yay! time flies~
Labels: Silly Stuff
Kiyo 到此一游 @ 4:54 PM