Thursday, February 12, 2009
*~*~*~*~*
This week has been busy with work.
It's the week that I have to prepare tax returns for the expatraites and all staff. Plus a super not user-friendly software, i simply hate this period of time.
Figures, figures and MORE figures. *cry*
We went for our 1st ante-natal class at AMK last weekend.
It was organized by TMC, and conducted by Mrs Wong who often appears on TV and seminars.
She's really knowledgeble and taught us massages, exercises and what to do and what not to do. =) She's really humourous and it's very interesting. Next lesson we will be taught labour pains and how to cope with it. I just hope that I will stay calm and remember everything taught during the class when the big day comes. hee hee
It's V day this weekend! To celebrate our 1st Vday with wawa in my tummy, we went for a photoshoot last week! It's by
~ Studio Loft ~
and their theme is V day theme. She's really good at taking photographs of kids with alot of colourful props and all.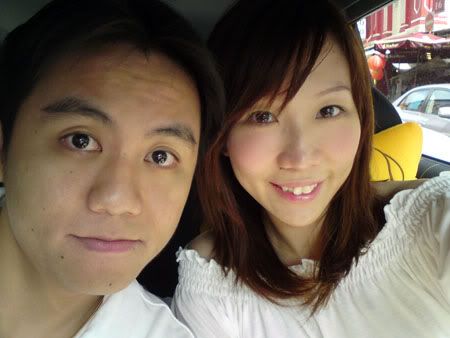 have gained 4 kg since the start of my pregnancy, but it seems like darren oso gained weight hor.. whahahaha
For 25 bucks, Maryann will take about 10-15 shots and you can choose 2 digital photos to take home. heez Usually she has themes for CNY, Valentine's Day, Xmas etc and alot of family go for family shoots with their children in tow.
I will be going back for studio maternity shoots when my tummy gets bigger too! yay =)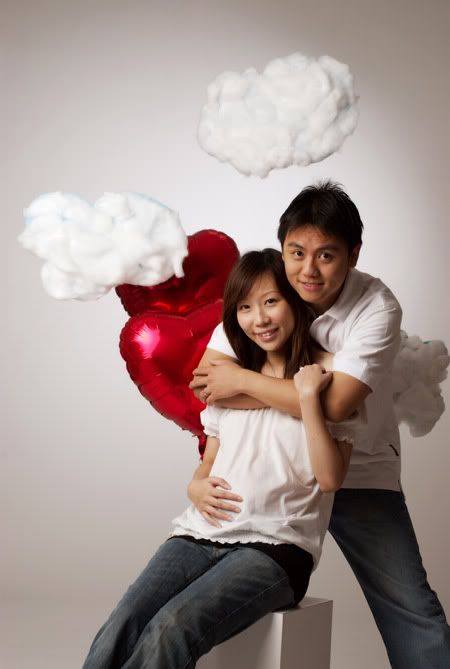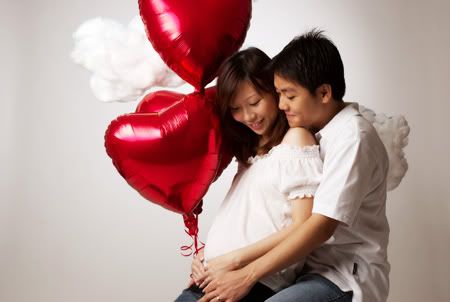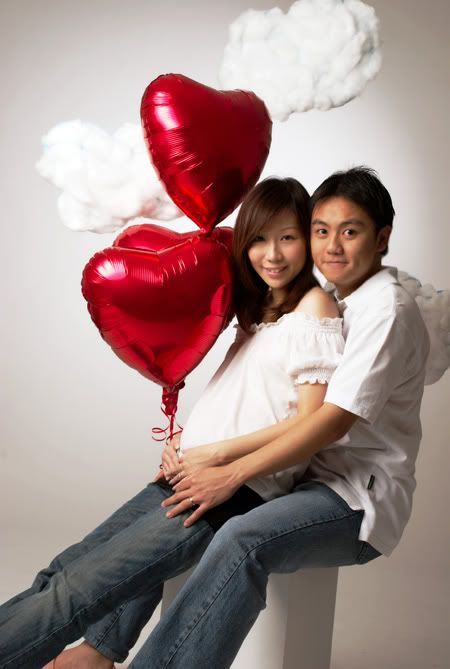 Happy V day in advance!!
Kiyo 到此一游 @ 7:13 AM