Wednesday, January 14, 2009
*~*~*~*~*
We finally got our house keys!!!
yay! =)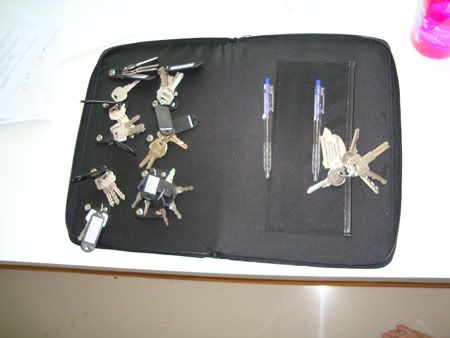 it was quite a long wait but well worth it, now i'm looking forward to the renovation. Like most new HDB flats, our new flat came with a few minor defects. Eg, parquet not done properly or there's gaps between the balcony door and the living room. But we will report those defects to the management and hopefully they will do it within 1 week after cny!
What I love about our love nest
1) we are located on the 3rd highest floor and it's very breezy!!
2) i lurve the super big balcony where i will be able to grow plants and chill out with dar dar
3) great location at tampines! with IKEA and COURTS just 5 mins drive away and 3 shopping centers within 10 mins walking distance
4) i lurve the multistorey car park! there's lift in each block to bring us straight to our level, just like a condo. For lazy people like me hee hee
5) most importantly, it's me and dar and wawa's future HOME!
What I dont really like about our house
1) the bedrooms are pathetically small. My current bedroom = to their 2 bedrooms
2) the kichen oso very small.. but i doubt i will cook often so it's okay haha
Our living room and the balcony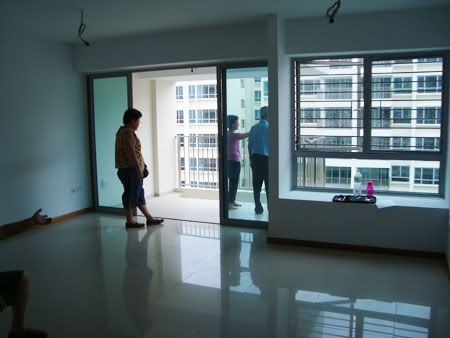 Darren checking carefully for defects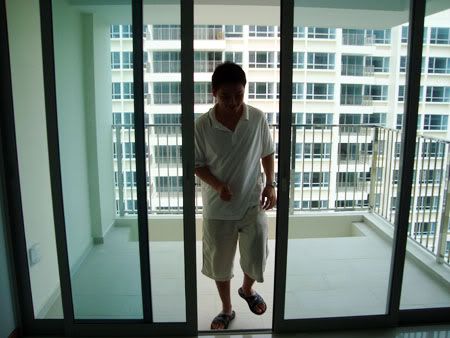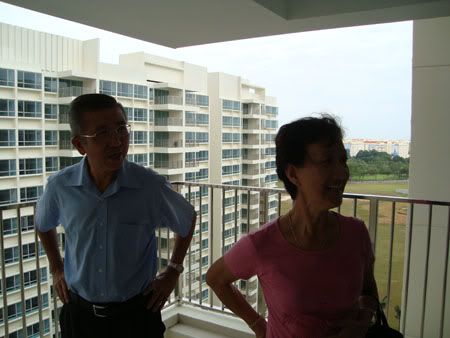 the view from our house, not much view but still it's a great place to relax
the rooms. 2 bedrooms and 1 MBR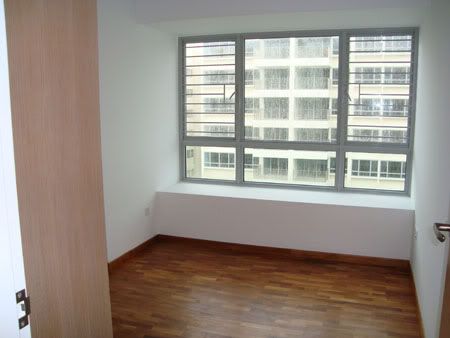 the toilet with lights installed already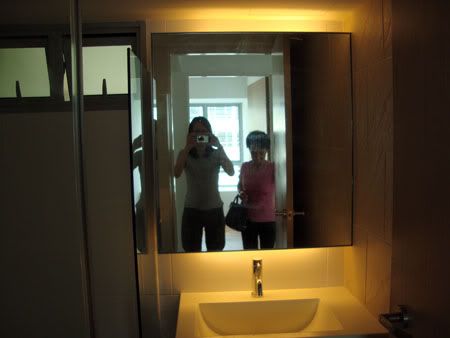 the freaking small kitchen entrance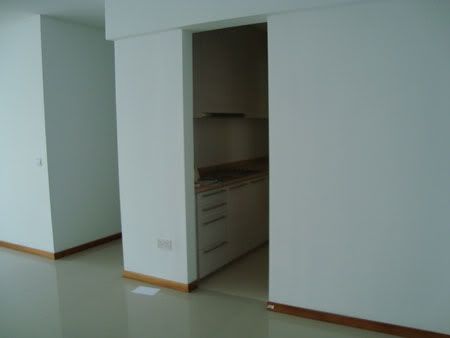 Looking forward to this saturday as our ID will be coming with us to view the place and finalize the designs! hee
We will be looking at modern and simple design plus some DIY wall decals and maybe wall paper to decorate the place
Labels: Home Sweet Home
Kiyo 到此一游 @ 7:34 PM