Sunday, December 21, 2008
*~*~*~*~*
Went to JB yesterday and got stuck at the 2nd link.
Cannot imagine, we left at 6am and reached customs at 6.30am to find ourselves in a super long queue of singaporeans going to JB for weekend shopping and good food.
By the time we crossed both customs, it was really really late, like 3 hours later.. can faint manzz.
But the great food with cheap prices were worth it! I bought 2 skirts at 15 dollars sgd only!! and the dim sum we ate, is just heavenly and super light on the pocket.
Evening time, we went to a kelong by the beach for slurpy seafood! we can see singapore from there and the food is great too.
We have decided to go in more often, like once in every 2 weeks =p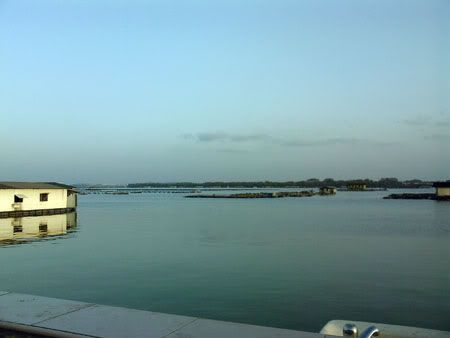 Okay.. my cravings have not kicked in yet but we just loved searching for good food. Off to Tekka Market for their Nasi Briyani and Carrot Cake ler and some Xmas Shopping!
Slurpz!
Kiyo 到此一游 @ 8:59 AM