Saturday, December 06, 2008
*~*~*~*~*
FINALLY our Dinner and Dance is over!
It was a great night, everybody really went crazy. Maybe the daily work was so stressful that it's good to let your hair down for a night.
Our theme yesterday was Masquerade with a touch of gold and the dress code was formal. Some came in elaborate gowns, but some came in the strangest costume that doesnt fit the theme at all. ha! Seriously they just came in what they like and what they feel can attract attention. Anyway it was good to have such people around as they are the life of the party!
As for me, i wore a dress that i have for 6-7 years.
It was a tailor made dress that i first wore to a dinner and dance in my 1st company. Okay that was seriously donkey years ago but what made me happy is that I STILL CAN FIT INTO IT! but the bust area was a little tight.
erhem
It was something i wore when i participarted in an idol contest with my 1st company.
I was really into straight hair then..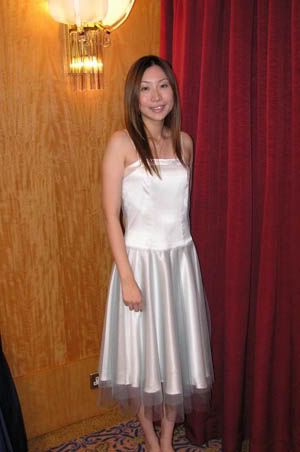 seriously looked like SAI
but now.. i'm into curls!!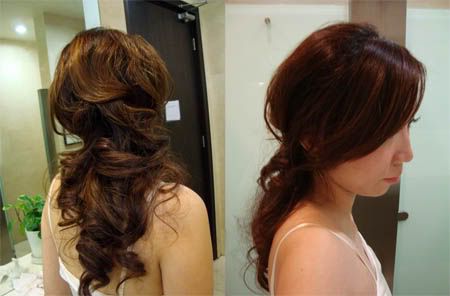 As i was in the RC committee too. So every year RC committee will have a hotel room to themselves and we hired a makeup artist and a hairstylist.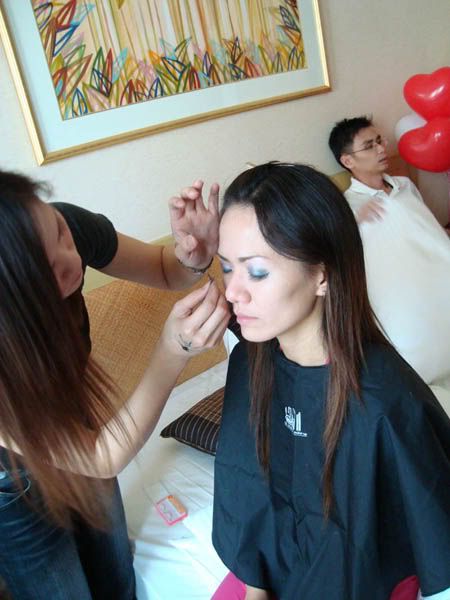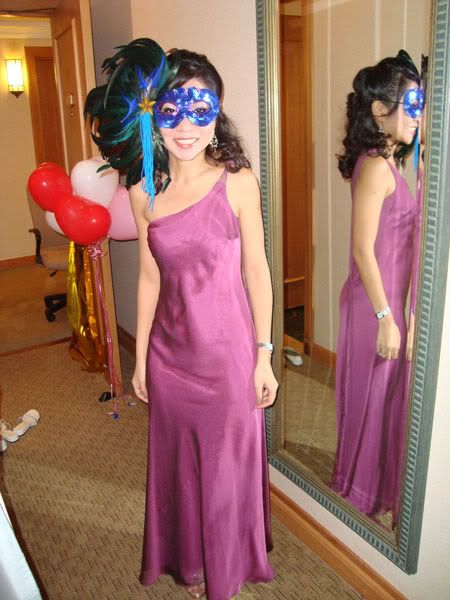 I love the hairstyle but not really the makeup. It's a bit too thick and it made me look very very vampy. Still prefer Xiao Qi from JWN.
At the reception..
our masks were really elaborate. I bet chloe sitting on my right must have felt her face itch.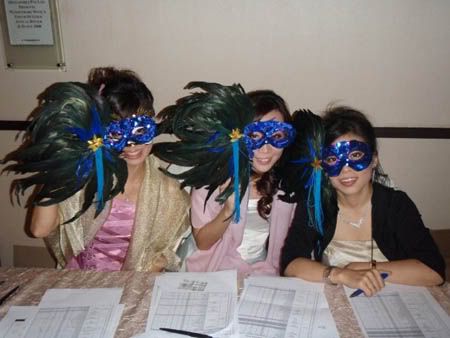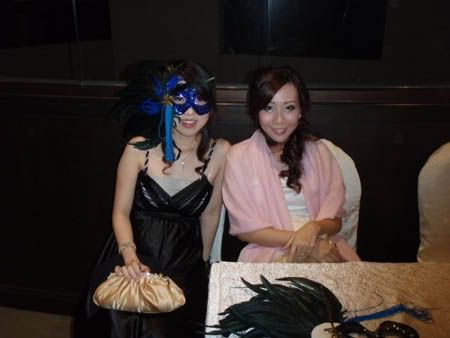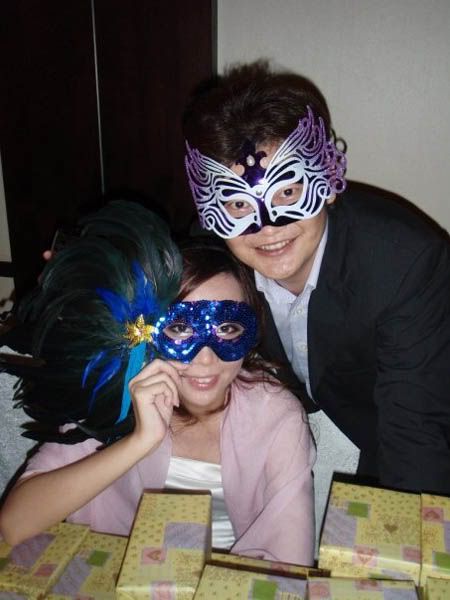 chloe and me and congrats to chloe and peggz! they won the 3rd prize for our idol competition!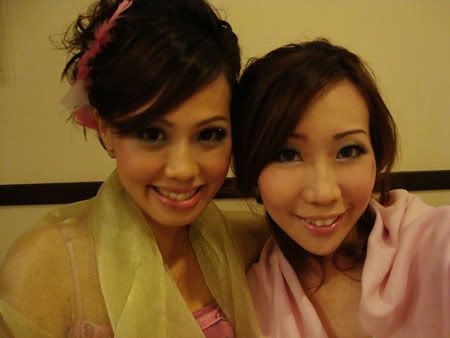 People who didnt dressed to the theme but made the party really lively!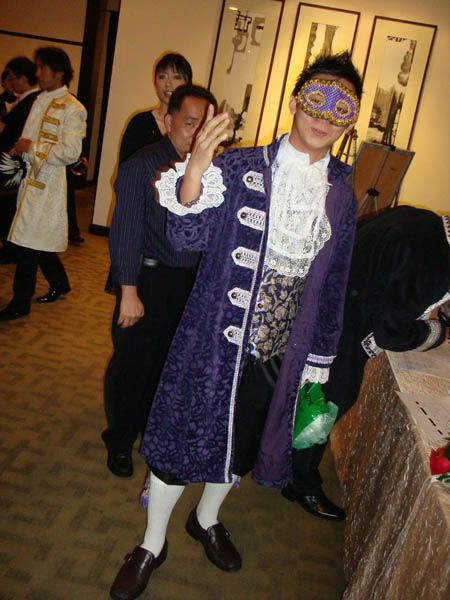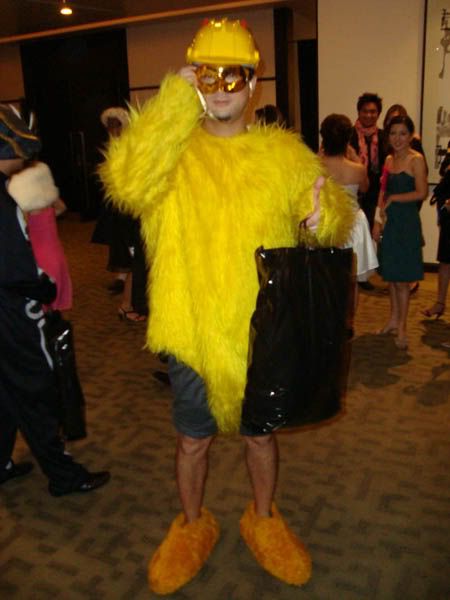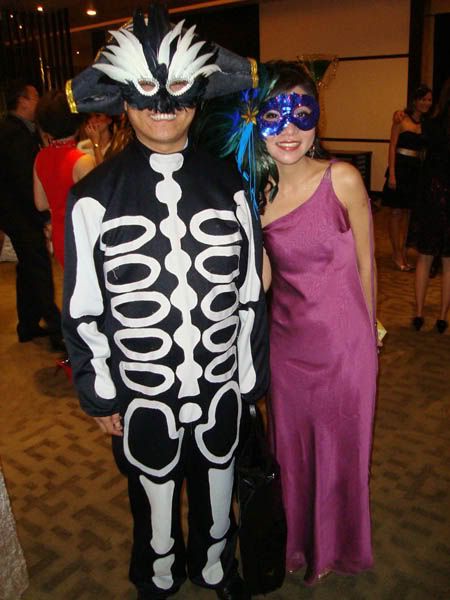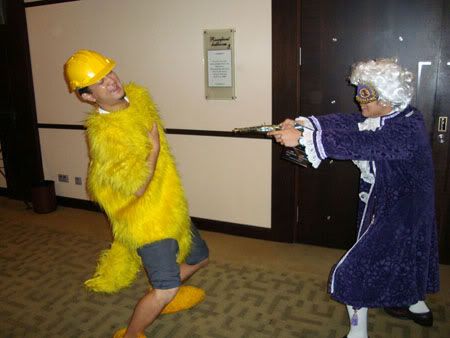 I spotted an SQ GURL!!!! from the back.. she looked tall and pretty!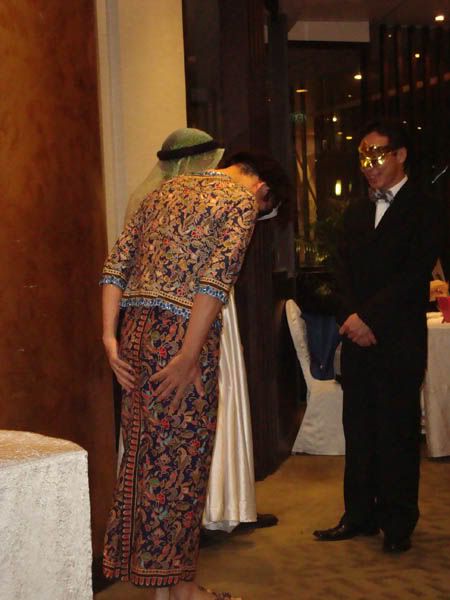 BUT......
still cannot resist taking a pic with HIM. keke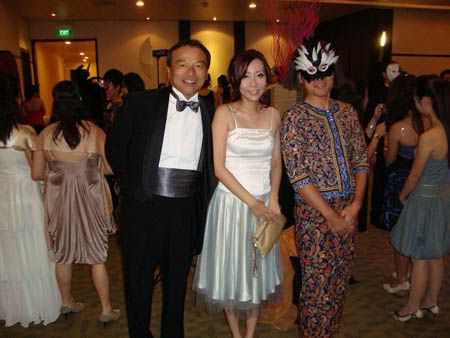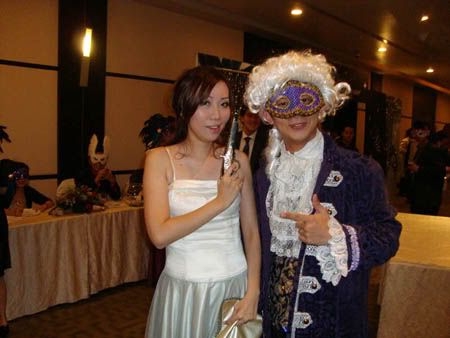 Pretty pretty ladies!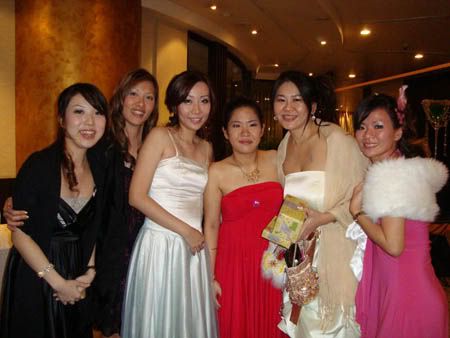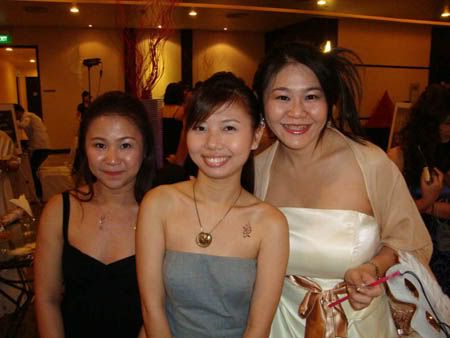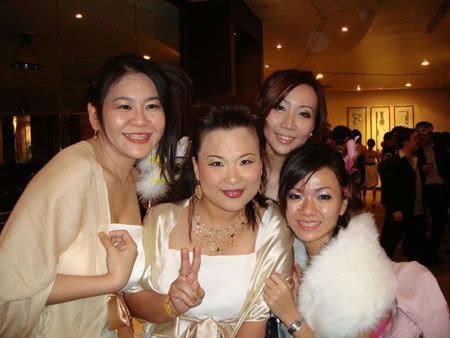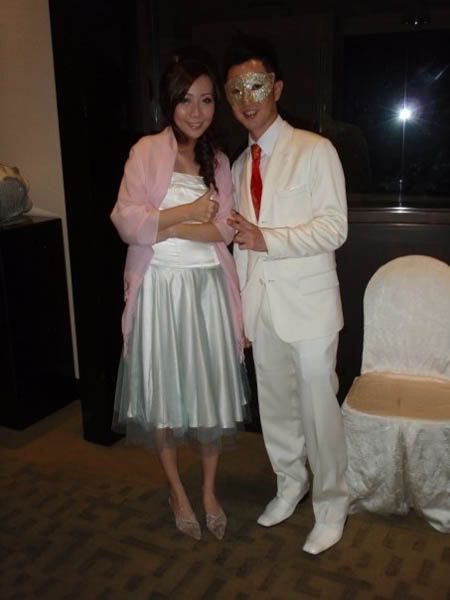 he's one of the performer and he can really sing! Great voices!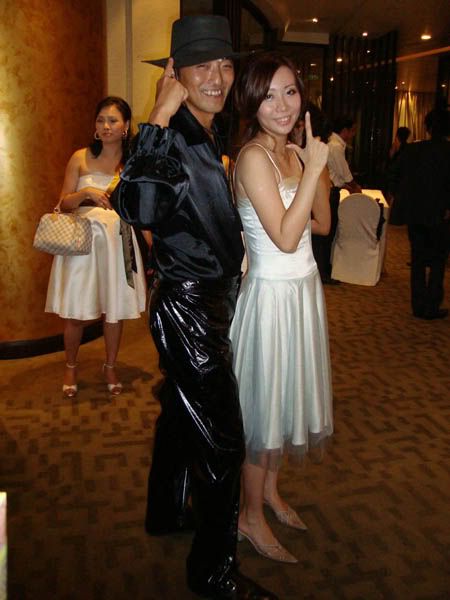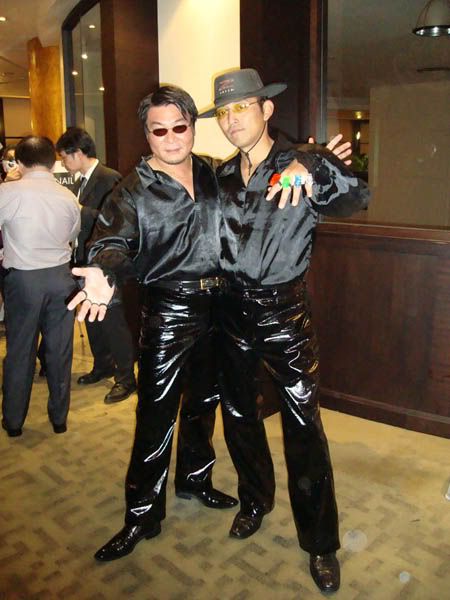 Our director with his "birdie" hanging outside. =__=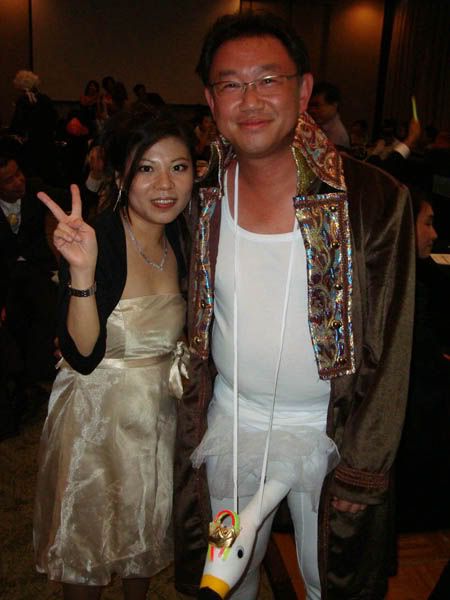 3 of our best dressed male finalist. hahaha! really a night to remember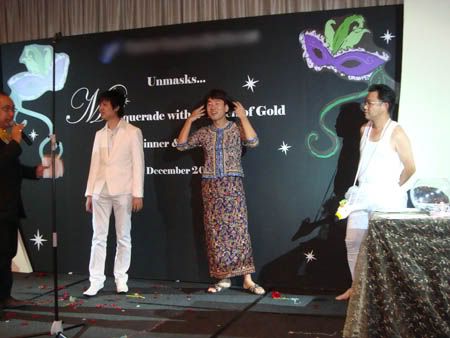 I took alot of videos of each contestant ha! too lazy to upload today. shall do it tmr!
Kiyo 到此一游 @ 7:47 PM