Wednesday, November 19, 2008
*~*~*~*~*
Our company had a movie marathon over the weekend. It was fun with buffet and free gifts but the movie wasn't. It was great meeting up the family members of the colleagues.
We chose to watch James Bond instead of Madagascar 2.
Bad choice.. tsk tsk tsk.. Should have watched madagascar instead.
but since it's FREE, it's alright! haha
All our RC team members wore yellow!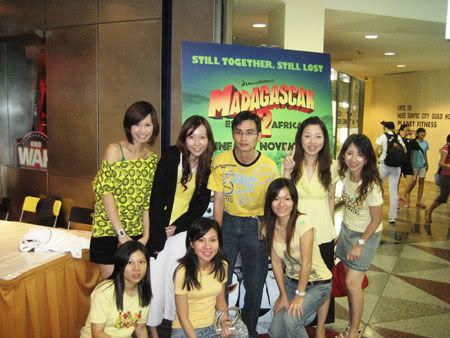 Our next event is Dinner and Dance and the theme is Masquerade. Havnt decided what to wear yet. hmmmph
Kiyo 到此一游 @ 12:51 PM