Friday, November 28, 2008
*~*~*~*~*
Hubby bought me stuff! a really comfy and cute neck pillow. Most importanly, it matches the colour of our car.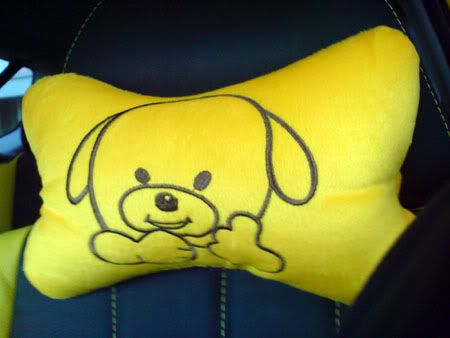 it was a very sweet move.. luvya!
this weekend will be a busier one as we will be going down to sitex to see if we can grab any LCD tv deals and i will be going to a dress rental shop to see if there's any good finds for our Dinner and Dance.
In case any of you need some dresses...
http://www.dressmeup.com.sg/
enjoy your weekend folks!
Kiyo 到此一游 @ 6:44 PM