Thursday, November 13, 2008
*~*~*~*~*
Happy Bird Day to Dar Dar!!!
Today is his Bird-Day!
May all his dreams come true...
I think one of them already came true.. heez =) he's been craving for crabs for so long and I brought him to eat Jumbo. We used to eat crabs more often but due to our recent spending on furniture and the deposit for ID, we did cut down on other expenses, especially FOOD.
Havnt been to Jumbo for a while but I must say their service had improved leaps and bounds. The last time I went there was maybe 6 months ago and their service was just okay... but this time, it was great!!! waitresses were really friendly and they keep popping by our table to make sure everything was alright. They saw i was wearing a white dress and offered me what i call the JUMBO 肚兜.
Cute leh.. hahaha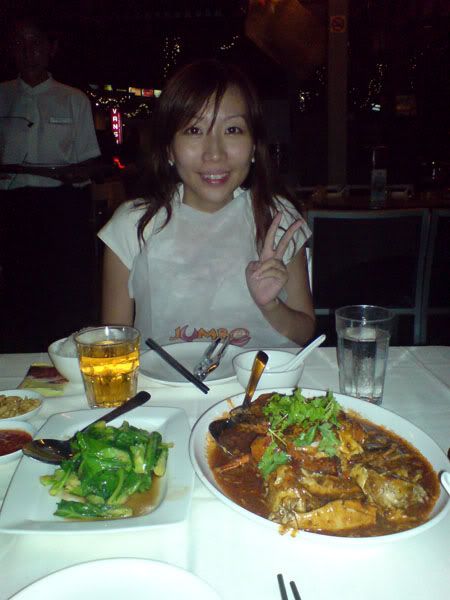 Kiyo 到此一游 @ 10:25 PM