Tuesday, September 02, 2008
*~*~*~*~*
touched down! yay..
finally the wait is over, and I hope he wont go for such long trips again. He reached singapore at about midnight and we had a great supper at siglap. As usual, he suffered from jet lag and couldnt really sleep well for the past few days.
And these few days were busy busy busy! Busy with work, busy with spree meetups and busy wheezing around in our xiao huang and enjoying our time together =)
He bought me a nice gift from US.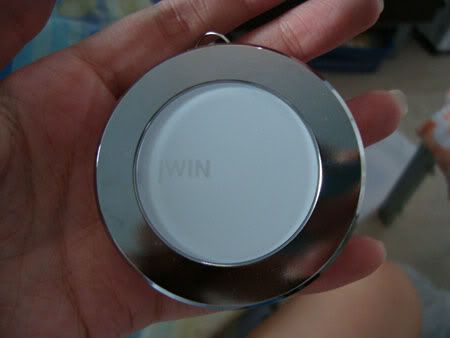 Guess what is this?
I call it the totally
zi lian
keychain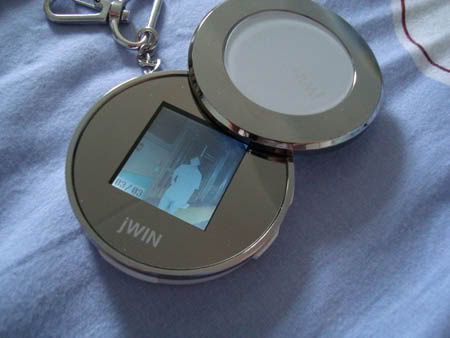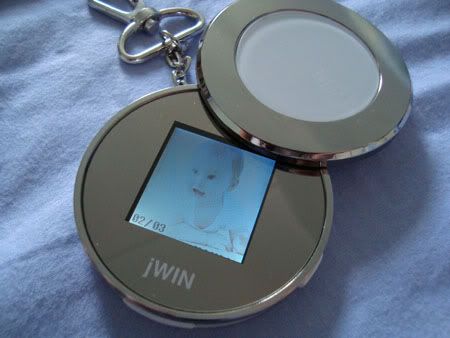 You can download photos into it and carry your memories anywhere with you. So cool! Maybe next time I can show off my baby's photo too.
And if you think that you have not admired yourself enough, you still can try to squeeze a pimple or two.. with the mirror at the back. =__= Really useful for touchups. =p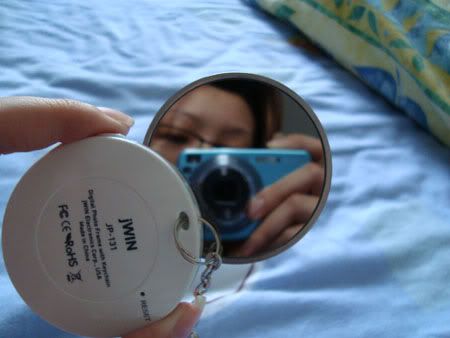 Going to download our photos now!
Kiyo 到此一游 @ 2:03 PM