Tuesday, September 09, 2008
*~*~*~*~*
Our weekends are now spent washing our
xiao huang
.
I think it is really a good form of exercise and plus it's fun too! I know that it only cost $8 to get a car wash at the petrol station but it is really a sense of achievement..washing your own car and making it sparkle.
hur hur hur
i wont wash yours though hahah =p
our first pic in the car.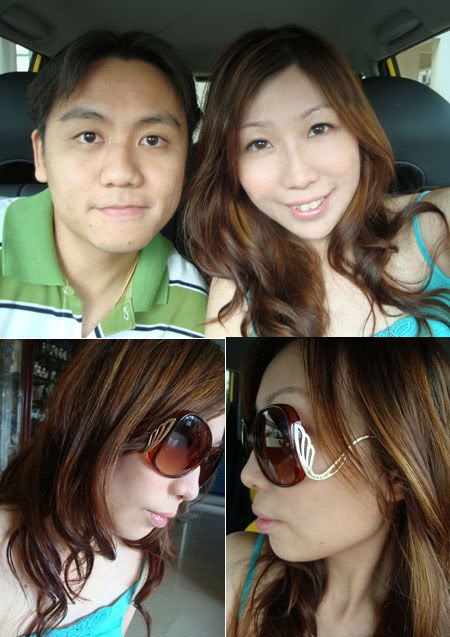 and wearing my bleudames shades! bought the same pair that my sister had cos it's just so so nice.
and our weekends and weekdays nights are spent watching Heroes.
He downloaded it when he was in US and we are only at Season 1.
=___=
Beauty Diary Masks and Pantene Clinicare Spree is now on. Payeasy will be launched tomorrow.
okayz. Tee Bee time!
Kiyo 到此一游 @ 8:38 PM