Monday, September 22, 2008
*~*~*~*~*
Had an eventful sunday
After our routine sunday car wash, we went for a late lunch at Kiliney road. With our xiao huang now, we can practically go and eat our favourite food anytime. =)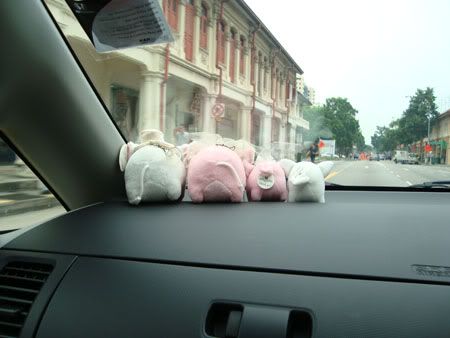 our new addition to our car..
Great chee cheong funs and the abalone porridge is simply yummiz...not expensive too! Crystal Jade price. The abalone given was really alot too. Like maybe 8 pieces or so.. =D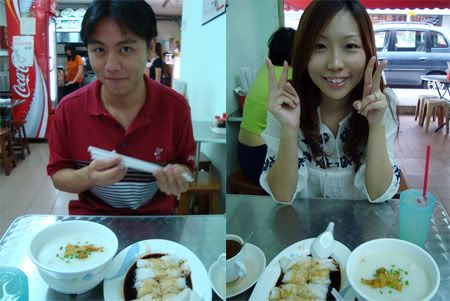 After our delicious lunch we went to visit an ID recommended by Esther. Eldon is a very humble and friendly person and explained alot to us. I actually requested quite a number of things from Chennai wood to wooden folding doors.
Maybe will not be able to achieve all as we may be cutting our budget. It's always good to have more cash on hand.
Eldon brought us to La Casa to show us a condo that he has done up. It was really nice and the whole place was wall papered. Darren simply lurves the swimming pool and the environment, but the location was well.. too far from our parents.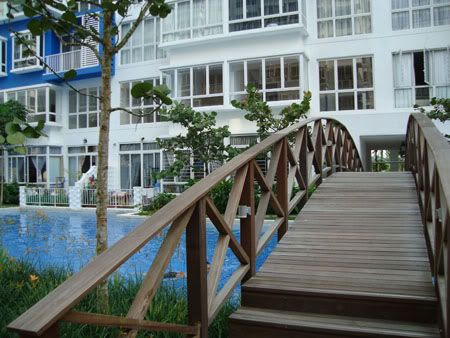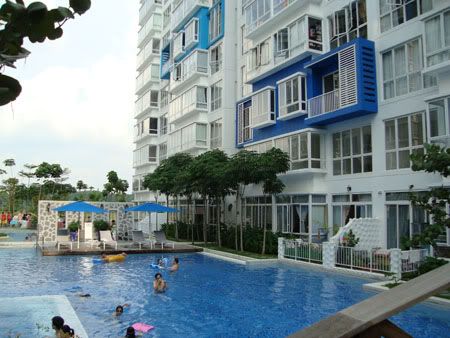 Great place!
Puffy Shop Spree
and
Cutie Fashion Spree
is up again! Although we waited for 1.5 months for Cutie Fashion to arrive, the quality is really good.
Happiezz!
5 more days to the F1 event! yay!
will take loads of pictures and videos =p
Kiyo 到此一游 @ 9:31 AM