Saturday, September 06, 2008
*~*~*~*~*
bought my first bb cream
2 friends asked me whether i'm pregnant
1 friend thought that bb cream is for BooBs
yah.. i seriously need that hor..
BB cream which stands for Blemish Balm has been on the market for quite some time and is very popular in Korea. It is an all in one. Moisturizer, sun block and foundation.The coverage is really good too. Some BB creams contain whitening or oil control functions.
Anyway the one I bought at Sasa is good! It's called Dr G, suits my skin tone and costs me about $38. The oil control is pretty good and I dont need a touchup for the whole day. My skin wasnt oily to start with.. try it gals! =)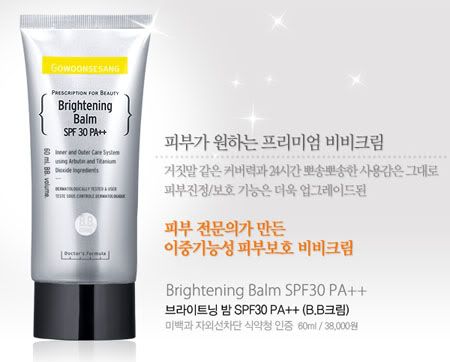 Thursday we dio a summon. =(
Think today we will buy 4D. Hope our luck gets better.
Kiyo 到此一游 @ 9:47 AM