Wednesday, June 04, 2008
*~*~*~*~*
We more or less decided where to go for our 1st year anniversary, thanks to my sister's lobangs.
looking really forward and hopefully they can reply me soon. =D
Did you ballot for the NDP08 tickets?
I did.
Darren, my mum and dad balloted as well.
And I think i used my sister's IC to ballot too. hahahha.
*so gian to watch NDP*
=__=
Anyway the results will be out tomorrow and they will start calling those people who are successful in the ballot. Hope we can get it so that our malaysian cousins can come and celebrate singapore's National Day.. hmm.. =__= sounds abit strange
*why would they come to celebrate OUR national day for*
hahah
Okay... that aside...
I'm pretty good with the curling tongs that i was able to curl my hair within 20 mins before I go to work yesterday morning..yayz! *damn vain*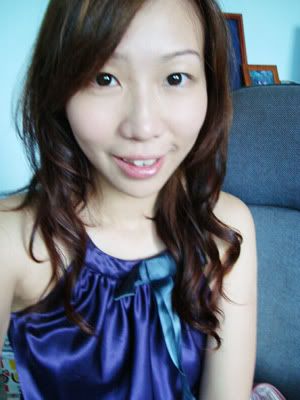 Got this itch to try it on somebody..
I need a barbie doll!!
Kiyo 到此一游 @ 8:53 PM