Tuesday, May 06, 2008
*~*~*~*~*
took my mum to an organic and vegetarian food restaurant over the weekend.
It's called 7 sensations.
We ordered brown rice, tom yam beehoon and mango salad. Really refreshing change from the oily stuff we eat daily.
The food was really good! but darren did not like it at all cause he is a carnivore.. Cannot survive without meat!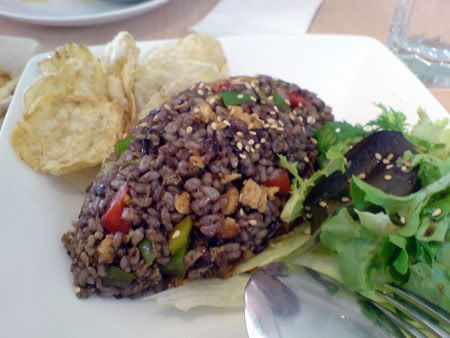 okay this looks unhealthy (Gado Gado) but the veges are really fresh and crisp! I think they are famous for organic food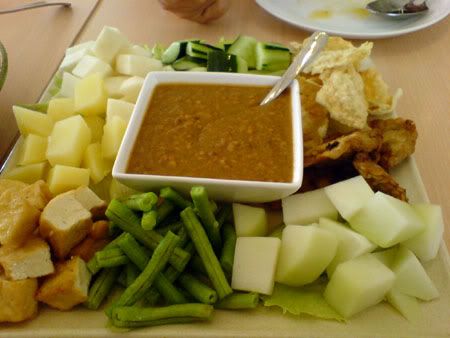 So bring your mums to this place, i bet they will love it too. =D
~~~~~~~~~~~~~~
Shopping seems to be endless..
I seriously have to STOP.
Maybe after this pair of boots. =p I
sompah
Tried finding this pair of gladiator boots for the whole night yesterday as i wanted to match with the pretty outfit i bought from zen and of course with other shorts or dresses.. And i finally found it after 3 hours of surfing!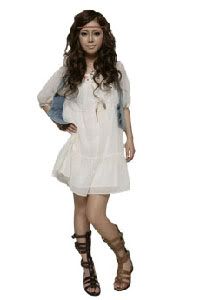 managed to tempt my sister into it too.. so i have emailed them and see if they can take our orders!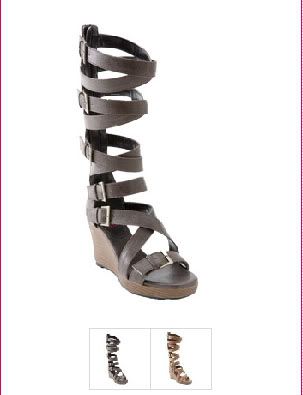 I think hers is chio-er right... hur hur hur
Maybe buy another armour can go and act in 300 liao.
Let the gladiator in you come alive!
Kiyo 到此一游 @ 7:29 AM