Saturday, May 24, 2008
*~*~*~*~*
So excited!!
The gladiator boots from Venti Anni ARRIVED!!
okay i didnt order lah..there's a tinge of regret but i think i saved quite a bit of money. The boots i ordered for my sis is so so chio! that i couldnt resist trying them at home.
shoe box oso so pretty nor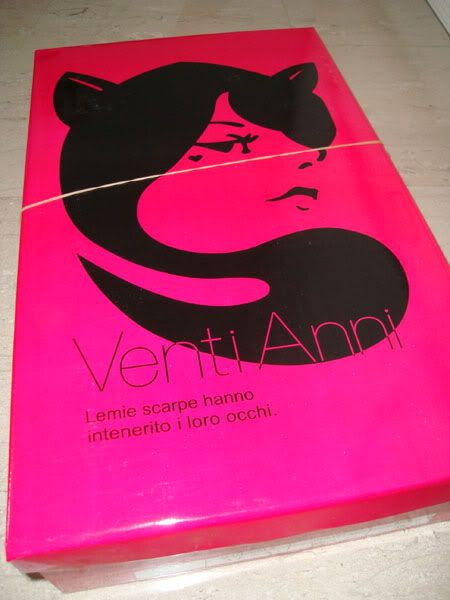 the straps are adjustable but i'm too excited to try that i didnt adjust!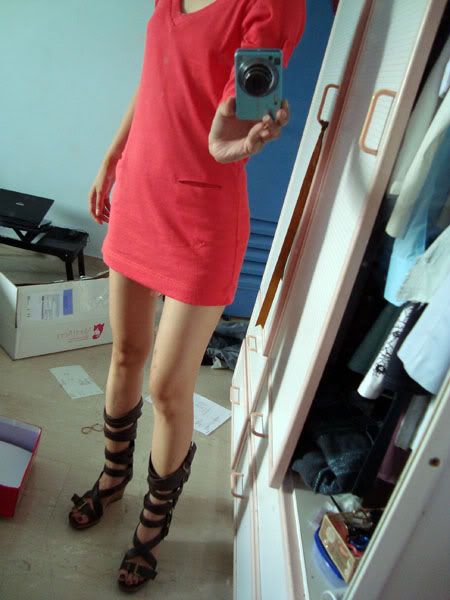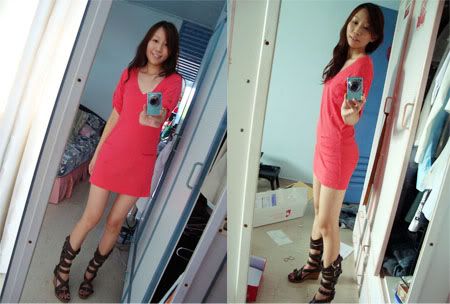 But i could never wear this out.. the heels are 8cm in height!
*if i'm shorter, i can wear liao damnz*
and i will look like a long, thin tekko =(
Darren will not walk beside me too..hmmph =p
Cant wait to see my sister in this!! Didnt see any gladiator boots in town yet so i guess it will definitely draw some stares....of envy of course! muhahahahha
Kiyo 到此一游 @ 3:20 PM