Tuesday, April 22, 2008
*~*~*~*~*
we were starting to count down to home.
Not that we missed home.. but the sian-ness already set in as we knew that we are only left with 3 nights in Japan!
Sendai is a place Marcus recommended me to go, and I didnt regret. Matsushima, which has one of the top 3 scenery in Japan is really beautiful. But as Sendai is considered the northern region of Japan, it was freaking cold too as well.
We took the shinkansen to Sendai from Utsunomiya.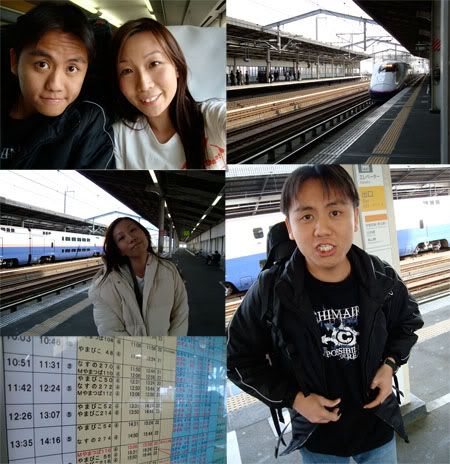 didnt get a full picture of the shinkansen cos i was too gan chiong to prepare to board. their trains really leave on the dot and usually they stop for about 50 seconds only.
took a video too. see how fast it can go! =D
~ watch video here ~
Anyway, we didnt do much on our 1st night in Sendai as the shopping places closed rather early at 8pm. =___= We bought a new luggage!! in Purple! Very big, very cheap as well and I permed my hair
I got this tourist booklet from the train station and was flipping through, thinking whether I should perm my hair or not. With the coupon, it was really really cheap. Cheaper compared to Singapore. But on the other hand, i have to go and perm my hair alone and i think it will be about 10 pm when I finished. =(
The thought of walking back to the hotel alone at night turns me off as it was my 1st time to Sendai and it was at least a 20 minutes walk away to our hotel.
Japan is considered a safe place but during that period of time, there was a case in the news of a "kuku" young man who went on a stabbing spree in the train station. He stabbed 7-8 people (1 died, 7 injured) for NO REASON. NO REASON LOR! I think they are highly stressed up people. So.. it made me think abit about perming my hair in the evening~... very kiasi..
But I decided to go ahead with the perming (yeah..
ai swee mai mia
)while Darren stayed at the hotel to surf net and sleep.
Anyway, it was a great experience and after a perm, i took a taxi back to the hotel and ended up $15 poorer. Board the taxi already $8 liao leh...
jin ho tan
.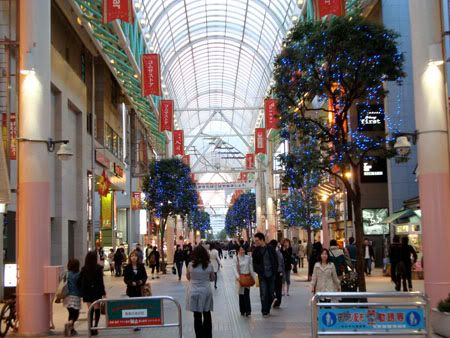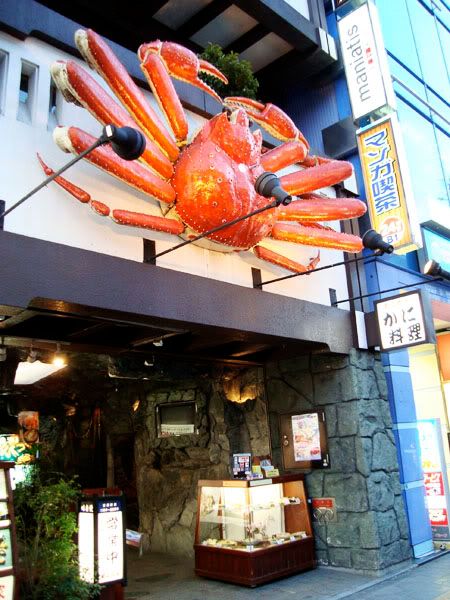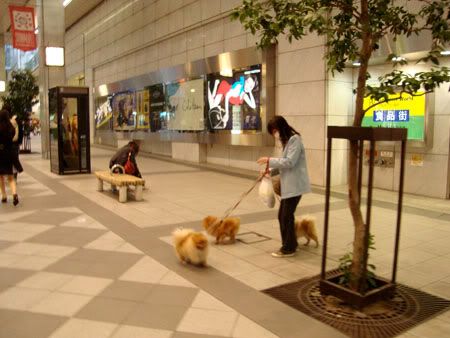 2nd day in Sendai! Matsushima!!
oh i love this place!! I followed the route Japan Guide recommended and we boarded the ferry in Shiogama to Matsushima. Great experience and scenery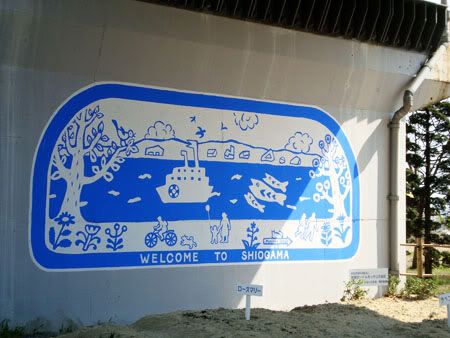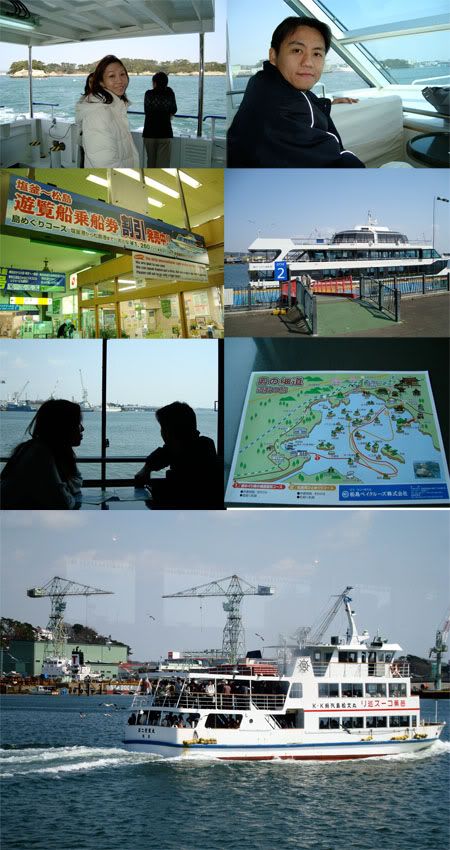 there were alot of seagulls following our ferry as I think they are used to people feeding them. Really close to the nature.. but it was freaking cold. freaking freaking cold.
~ Seagull Video ~
~ Aboard the Ferry ~
Reached!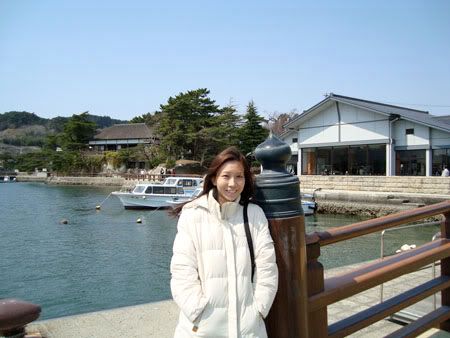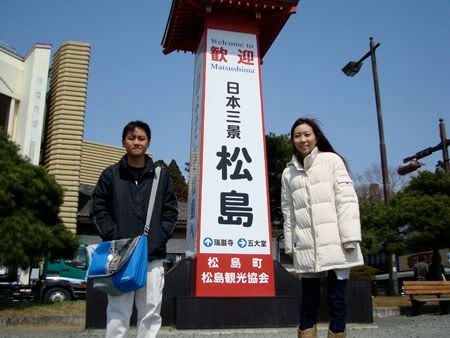 and why is Matsushima Bay known as the top 3 scenery in Japan?
Matsushima Bay as it name means "island of pine trees" have 260 tiny island surrounding it. It's formed naturally by the erosion of the waves..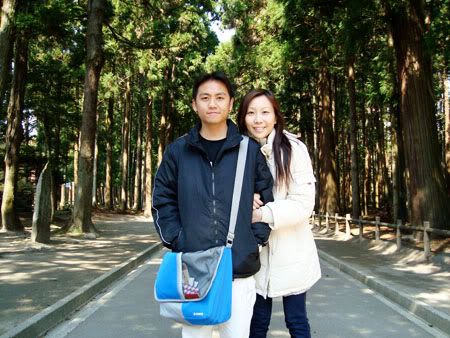 At Zuiganji with naturally formed caves which used to house the dead people..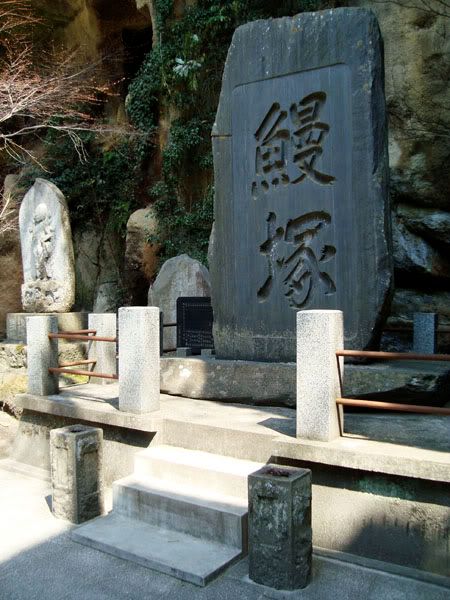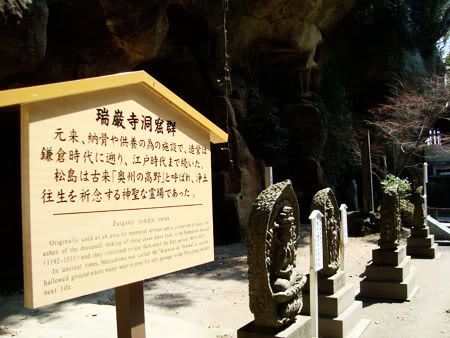 We saw really lovely flowers here and this is really a place photographers should go as there were alot of japanese ojisan with super biggie lens taking the surrounding scenery.
mine not so nice..=( dont noe how to compose. Anyway Matsushima is still a lovely place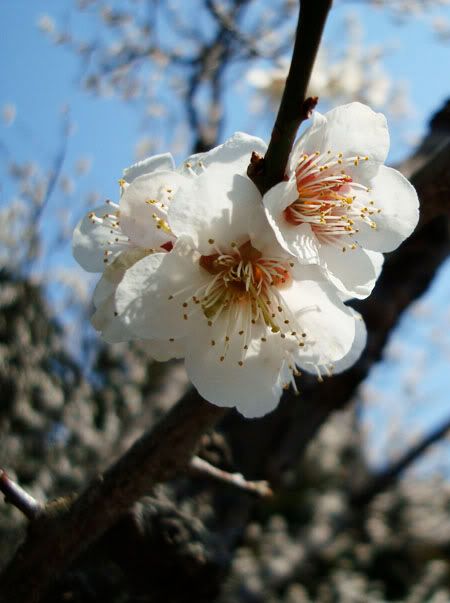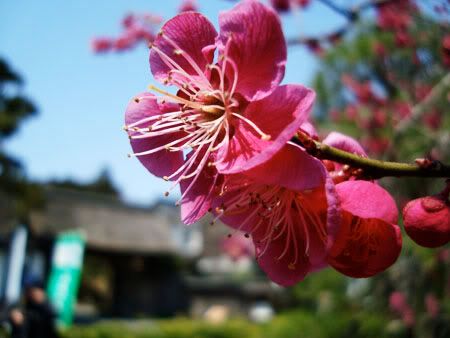 they have some bridges that lead to some of the nearer islets where you can take a walk on the islet itself.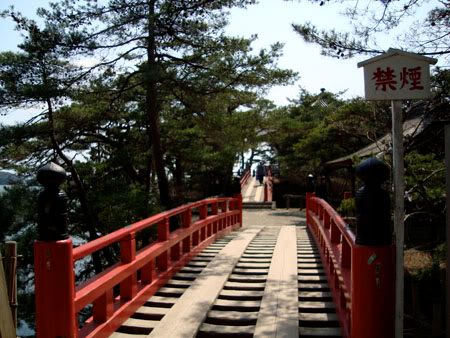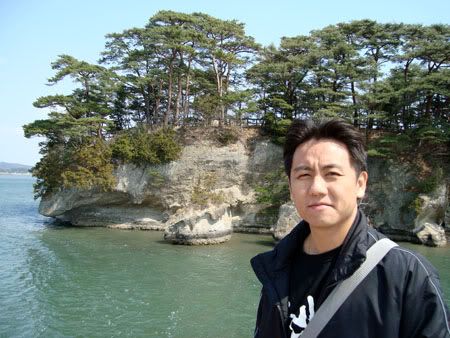 alot of walking.. so we took a rest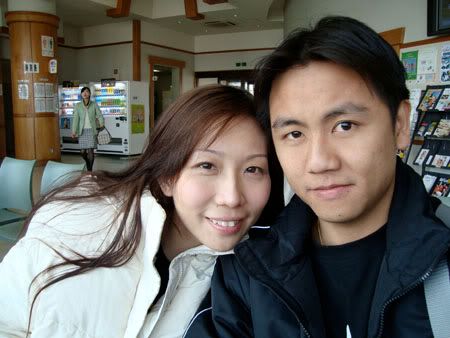 i think if tsunami really comes.. there will be no time to run.. i really doubt the distance stated there.. the zuiganji is pretty far from this point.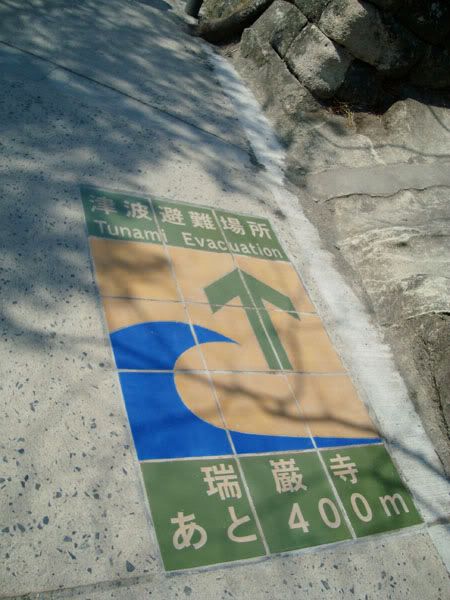 a hot jagong really taste good in that sort of weather. Shiok ar~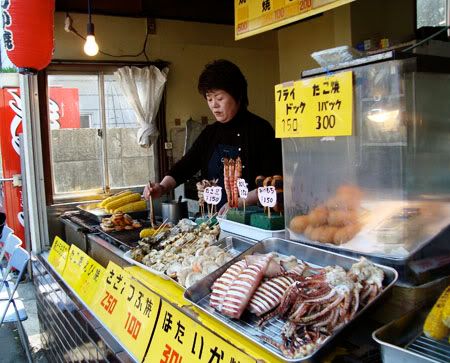 fishcake yummizz~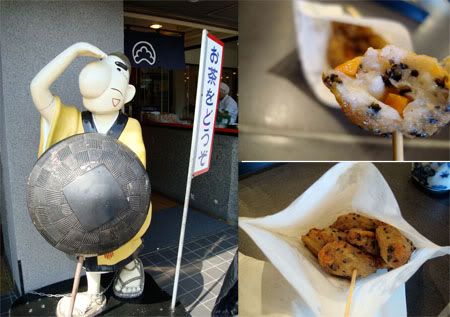 Another islet..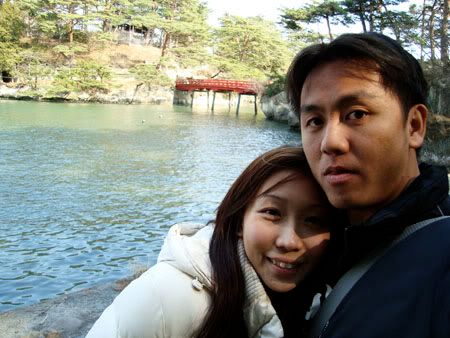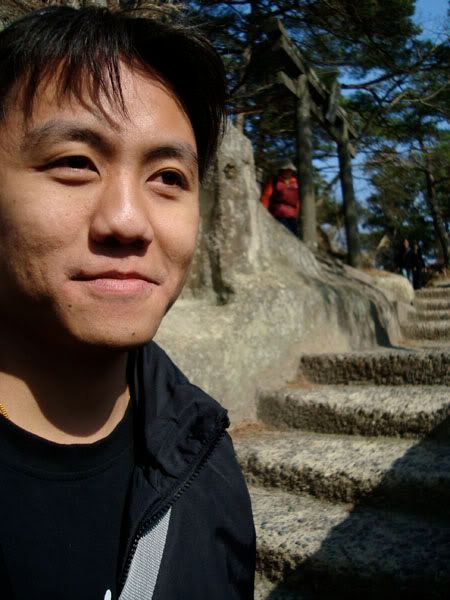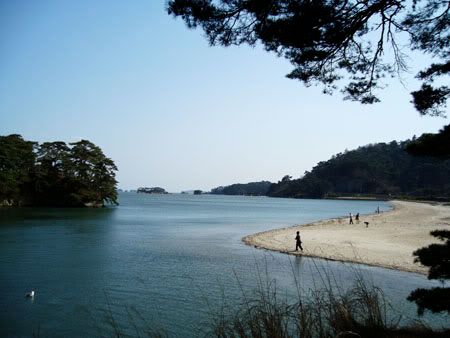 we took a taxi to go up to the mountain to take a top view..Boarding fare 600 yen.*faints*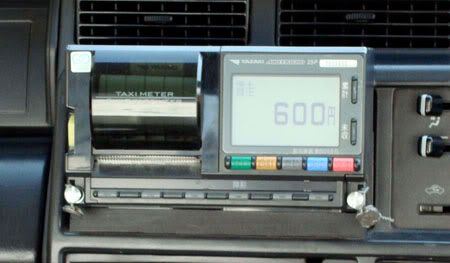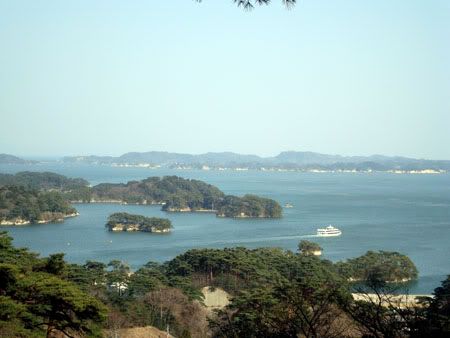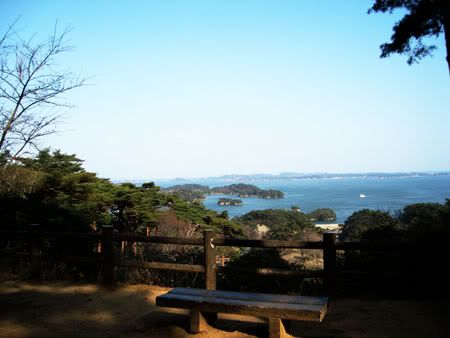 Fooling around...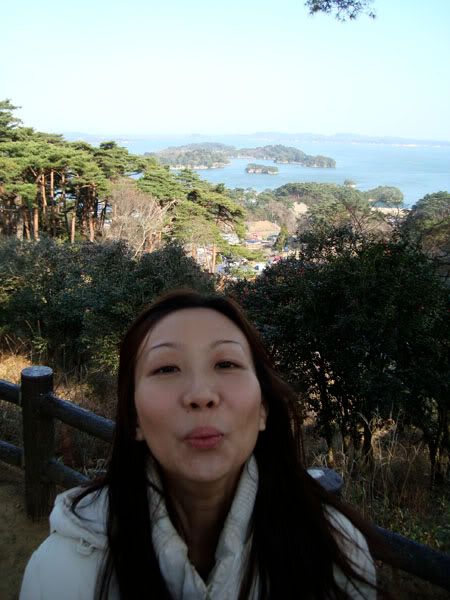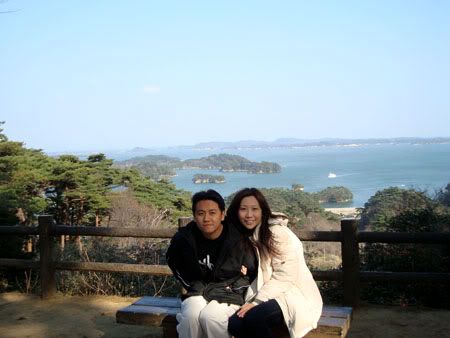 ~ Video of Darren fooling around ~
Labels: Japan Honeymoon
Kiyo 到此一游 @ 8:38 PM