Saturday, April 12, 2008
*~*~*~*~*

We went to Hakone on the 3rd day!
Hakone is a place with a beautiful lake and great scenery where you will be able to see Mount Fuji on a clear day. My plan was to spend 2 days at Hakone so we checked out House Ikebukuro. You may wonder where did we leave our heavy luggages.. we placed them all in the hotel that we will be checking in when we come back and we only took a day bag to Hakone. =D
We took Odakyu Romance car.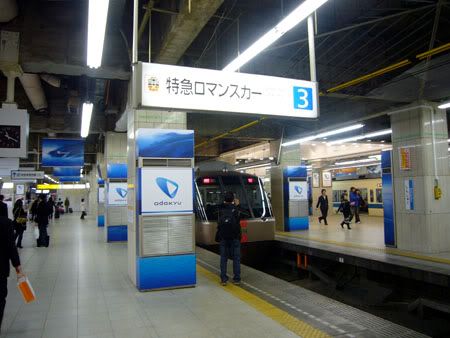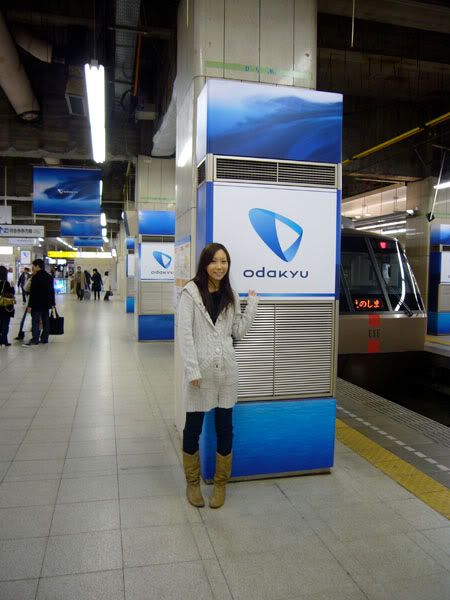 Romance car is the newer type of trains with observation seats where you will be able to see the scenery all around you in 180 degrees. It's something like our front seat of the double decker bus. And we got the 3rd row!!
I thought there was no driver, but the driver is on top of the train! and the train is in pink hee hee
Heard that 1st row customers usually booked 6 months in advance. Really highly recommended to take this train if you are going there. I booked mine in December last year =p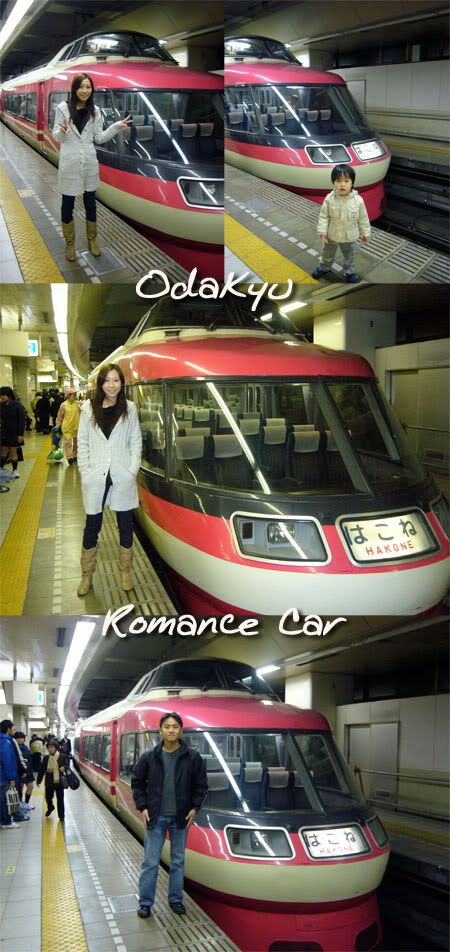 We found our seats effortlessly and we got ourselves a lovely sakura bento to share.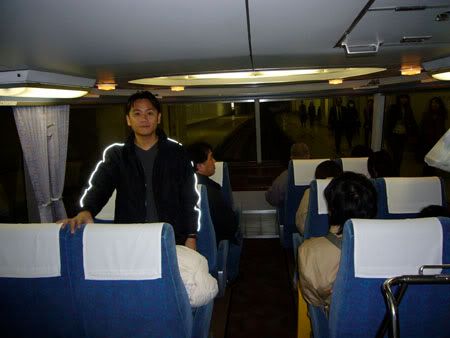 see the pink flower on the rice? yeah that's sakura..tasted a little sour, quite special and the rest of the food was nice!!!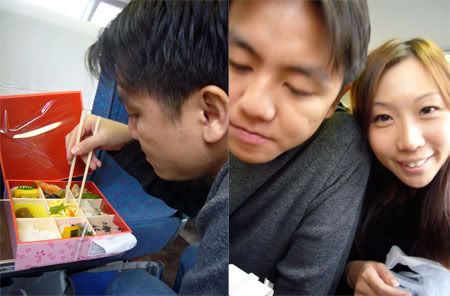 we finished every last drop of the oishii bento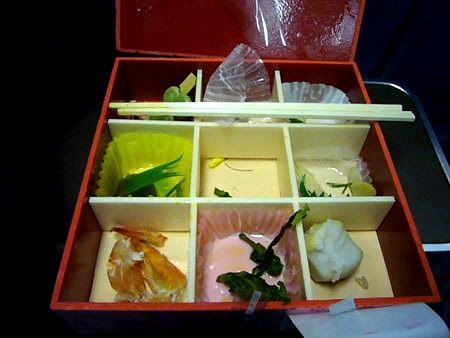 Videos...