Wednesday, March 05, 2008
*~*~*~*~*
Over the weekend, we went to the Travel Fair! to get brochures.. hee hee
so
gian peng
=p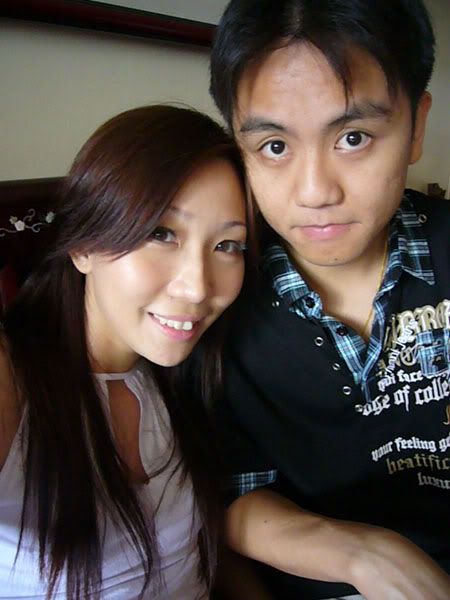 Targeted the Japan Booth straight and the maps and stuff proved to be useful for planning as it has a lot of must-see places and the way to get there, saves me alot of time to check out the info on the internet.
Fake one.. hopefully will get to see the real one in time.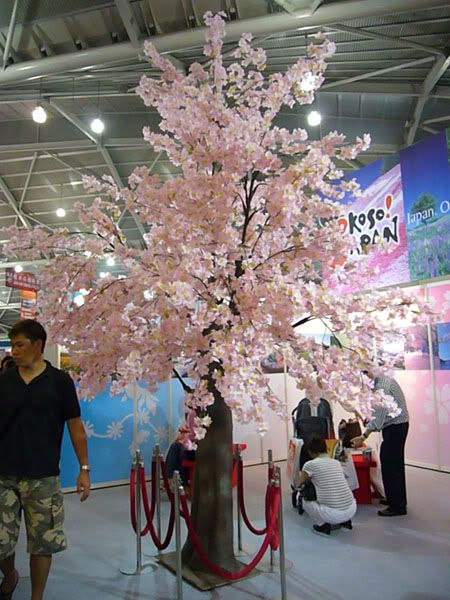 Just checked!
<桜開花予想>西日本中心に平年より遅く 東京は3月27日
and this sentence simply means that we will be able to catch the sakura right on the spot!Our arrival date is 28th March keke.
*frankly speaking, i have been to japan for many times but not once have i seen those pink pink flowers before =p*
Got this cute piggy for fwee! so cute nor.. press its nose and out comes.. the pencil lead from his BUTTOCK...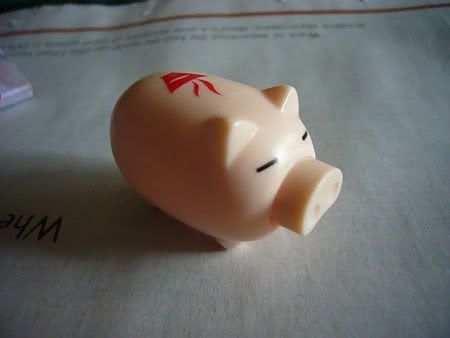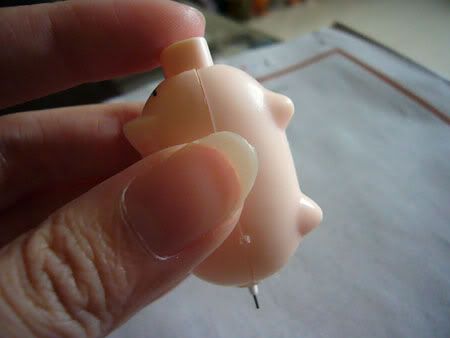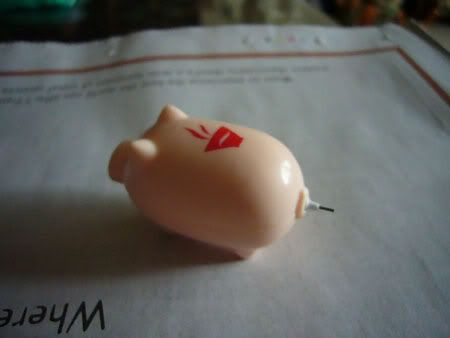 BERRY BERRY KUTE
A nice colleague Agnes gave me 2 pairs of falsies~ =) so happie.. her falsies were really nice when i met her during the interview. she gave me 2 pairs among her own collection.

the bone of the lashes is really thin and light. This belongs to the Dramatic Range. The glue is pretty useless so I use Duo glue for the lashes and took only 5 mins per eye to put it on cause the bone is very soft and flexible unlike other falsies.
Really natural nor!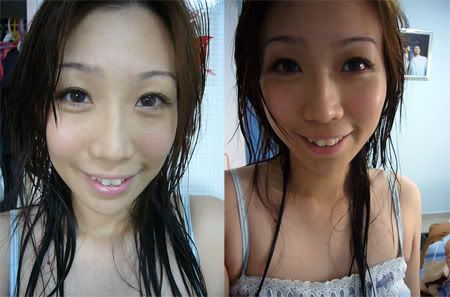 Closer view

nice not?
It's from
~ ELF ~
Intending to organize a spree for it cause it's really really nice.
I need at least 75 USD to have Free U.S. shipping. Of course from US to Singapore shipping still apply. Will be using Vpost.
Can order others too.. like blusher or concealers or watever!
Email me at
luvmelots@gmail.com
if you are keen!
Name :
Tel No. :
Item 1 :
QTY :
COLOUR :
URL :
Price in USD :
Will advise exchange rate via email. shipping charges will be shared and collected when the items arrive.
Thanks!
Kiyo 到此一游 @ 4:52 PM