Saturday, March 08, 2008
*~*~*~*~*
my macbook isnt here yet but i bought a laptop desk!
not at the IT show but at funan center.
it's really very useful and darren got addicted to it. =p
Sometimes he may need to read some charts till wee hours so this is really good. He used to be sitting on the floor to surf net. We will be sharing this once my macbook comes hee hee. I want to be lazy as well!!
Lazy.....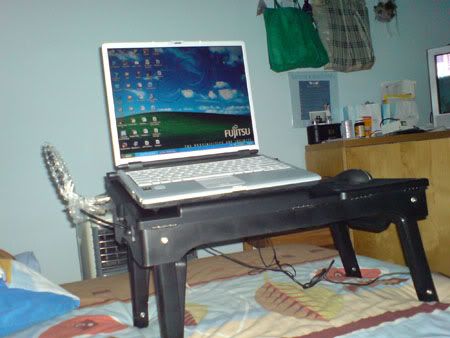 Very lazy...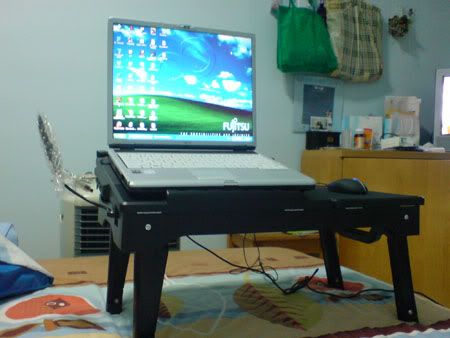 You can even prop it up in any angle and there's a USB hub at the side as well with a mini lamp.. hur hur hur
Super Lazy....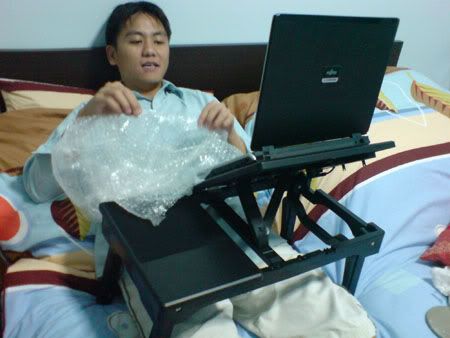 telehubby is so cute.. he's holding that foam thingy trying to pop all of them =___= like a child. I lurve doing that too hiak hiak
Kiyo 到此一游 @ 8:44 AM