Thursday, February 21, 2008
*~*~*~*~*
I am a sucker of hair wash and head massages.
and i'm so glad i bought this magazine!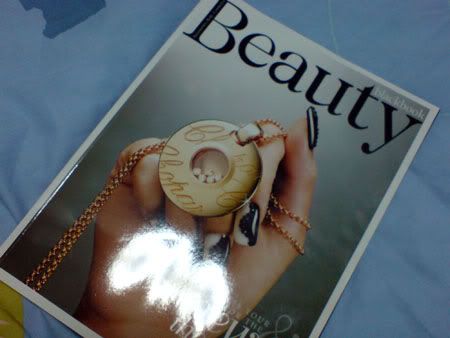 There's separate sections for Face, Hair and Body and alot of helpful tips and reviews.
So glad that they have this article! After a long and tiring day at work with alot of nitty gritty details to handle, what can beat a trip to the hair salon for a hair wash.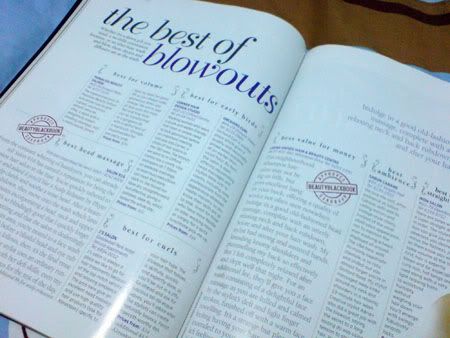 Alot of people (including Darren) always tell me when i tell them i'm going for a hair wash at the salon.
"自己不会洗阿"
no no no.. you are all wrong. Hair wash at a salon is not just wash and go but it's the accupressure scalp massage coupled with the neck and shoulder massage that i'm looking forward to. Just drains your tensions awayyyyyyyy.
I went for their highly recommended "best head massage" place!!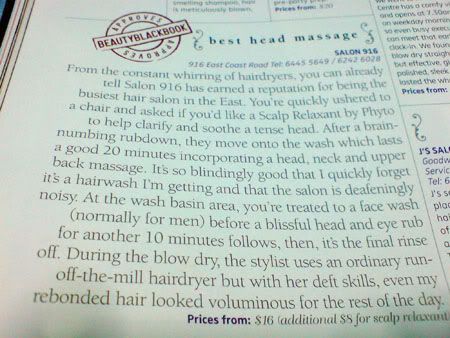 it's at east coast road, a little out of the way but i still went ahead.
Was served with a glass of warm barley drink and the place is indeed popular for hair wash! there's at least another 5 more clients at the same time doing the same thing but most of them are men though.. i even saw one botak man getting a hair wash. heehee Bet the shoulder massage must be REALLI good keke.
The scalp, neck, shoulder and a mini back massage lasted for about 20 minutes then we proceeded to the basin.. for the wash and more scalp massage!
then came the blow part and my blissful massage came to an end.
Although the price set me back at about 28 bucks, but for almost 30 mins of massage and a hair wash it's totally worth it!
Think i will be back for more =D
Kiyo 到此一游 @ 8:44 PM