Friday, February 08, 2008
*~*~*~*~*
Happy Chinese New Year!
Huat arh!
*but i didnt win the Singapore Sweep* =( not even the last 3 digits.
Our company gave us a complimentary Big Sweep Ticket last week..but none of my digits came out..
Went for shopping at Heeren on CNY's eve and bought 2 dresses and a top for work.
How can I missed out Heeren... it ended up i bought the most clothes from there. =)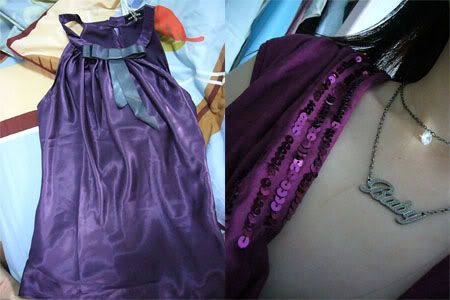 I started wearing new clothes on CNY eve cos i simply couldnt wait.
Wore the lovely pink dress from HURS. Really love the cutting!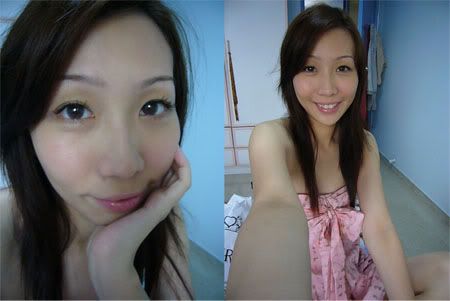 long long eyelashes.. hee heez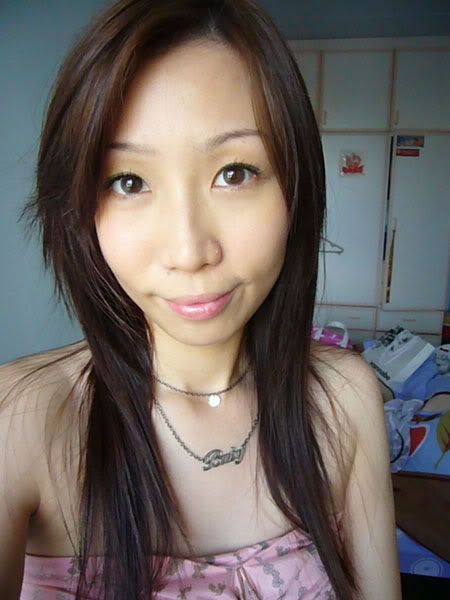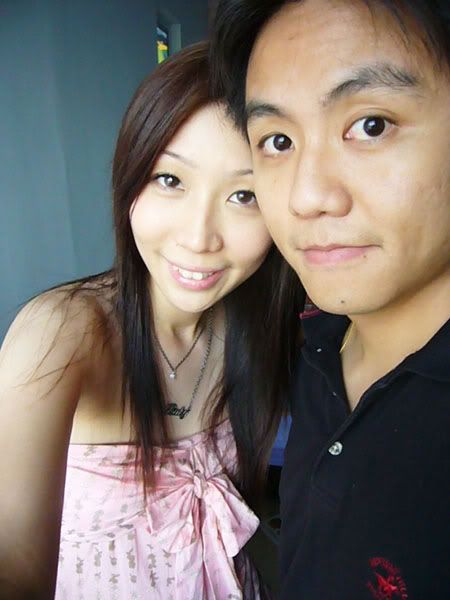 After shopping was reunion lunch at my house.
yummizz.. with my favourite pai gu soup. The festive season ain't over and I have put on about 1.5kg. But who can resist the bak kua?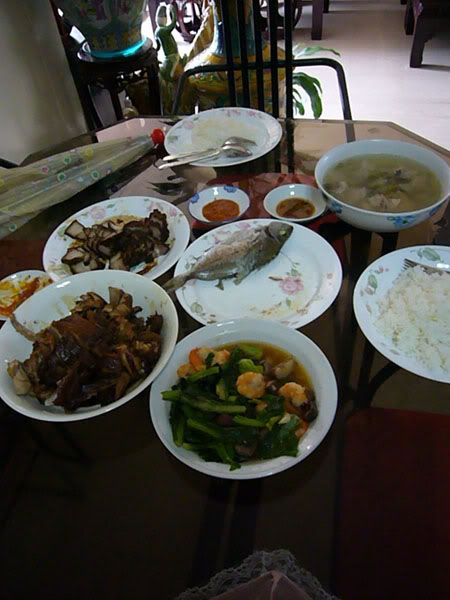 Darren slept right after lunch.. bleahzz.. i think he put on at least 3 kg after that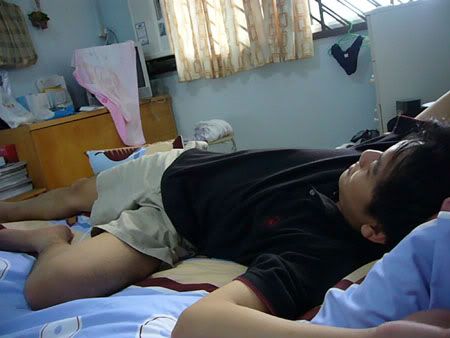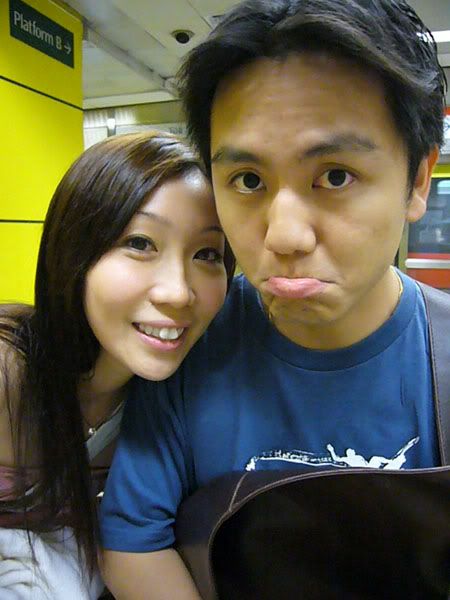 he's sulking cos i woke him up from his nap.. to go to his mum's house! For DINNER!
Eat liao sleep, sleep liao eat.. best holiday of the YEAR
CNY is really the time of feasting without the guilt, evening time we went over to his house for reunion dinner. I love the BUTTER PRAWNS!! which was a 1st try by my mum-in-law. Finger-licking goodzzzzzz
We stayed a while and went on to watch a midnight show at Marina Square. The cinema was really fully packed. We chose the AH LONG movie cos i love no-brainer-no-need-to-think-so-much movies on festive seasons.
Anyway, the movie was well.... yeah quite funny in the beginning becos of Mark Lee's Malaysian accent which he really acted very well..
是几
DOK GONG
一下的咯.
Then the show became too draggy..not as good as we have expected. We thought that Just Follow Law was funnier.
So we gave the movie 3 popcorns out of 5.
You can wait till the DVD release. =p
~~~~~~~~~~~~~~~~
CNY Day 1
The day to be swee swee for everybody!
and we took quite a number of pics~
it's really a rare occasion that my makeup was impeccably puurrfect especially the eyelashes so have to take more to commemorate this day haha
Darren wore his brand new
ang gong gong
polo tee and i wore an off white dress i bought at Hurs to go visit Darren's mum and aunt.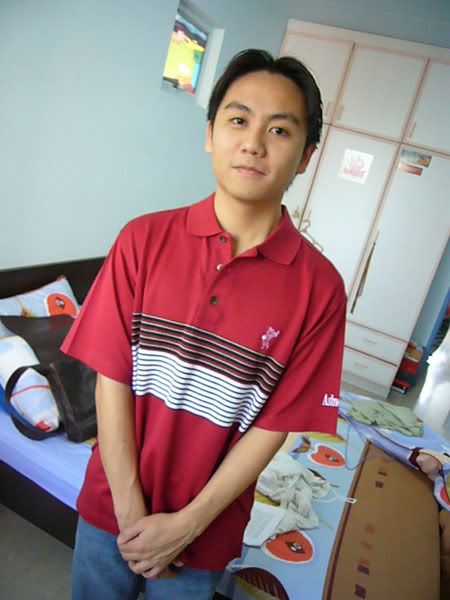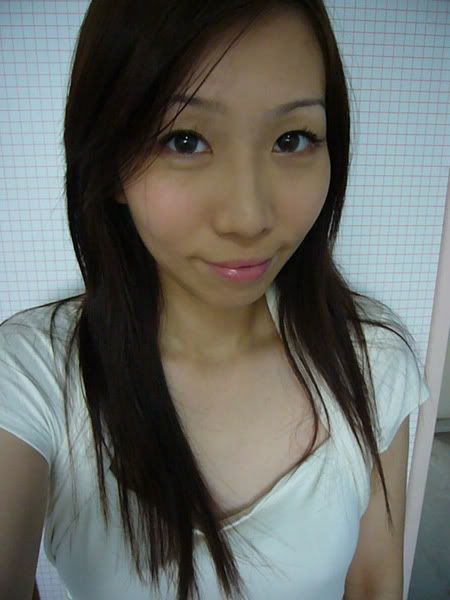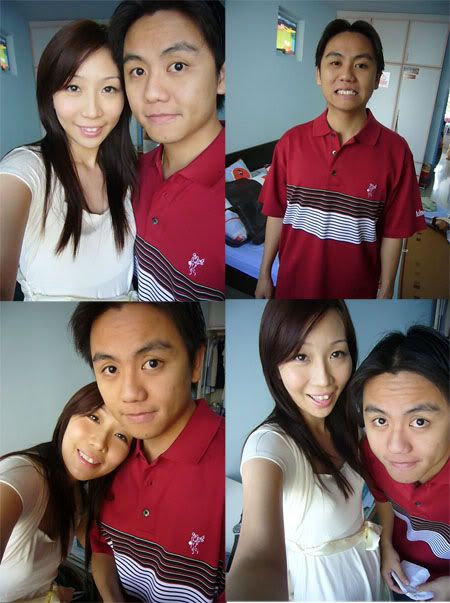 The studious darren.. reading.. shen diao xia lue.. totoally ignoring me. Bet Xiao Long Nv must be more exciting than his wife. hur hur hur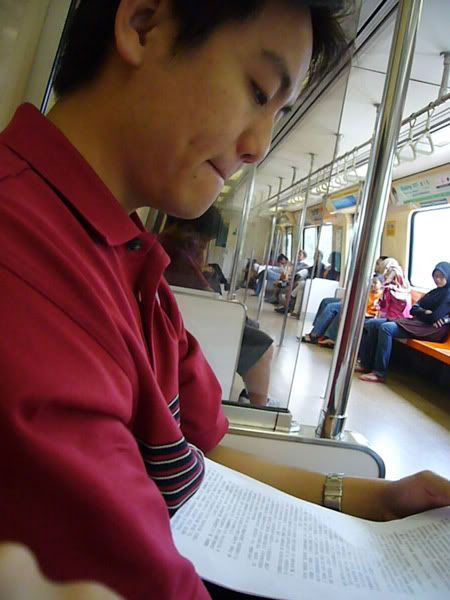 Got so bored and want to see if i look like Miss Mousy with my Mousy Teeth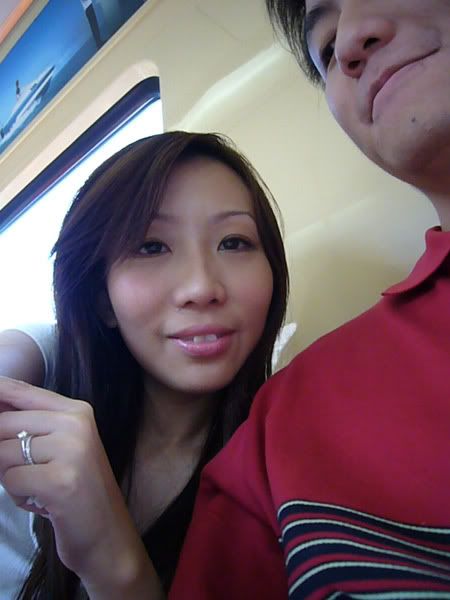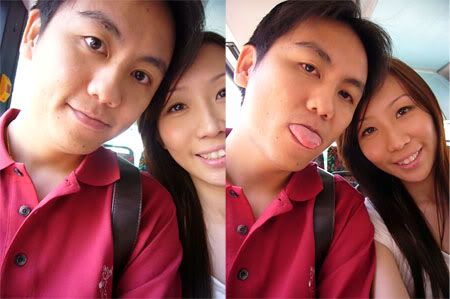 Had lunch over there and Dar's Mum cooked sharkfin soup! with abalone and alot of
ho liao
inside.. very tasty too.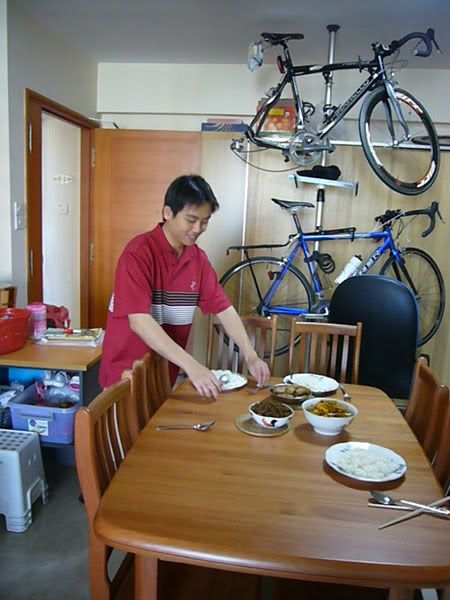 if you noticed, his house got 2 poles but not for pole lancing but for hanging bikes! really saves space this way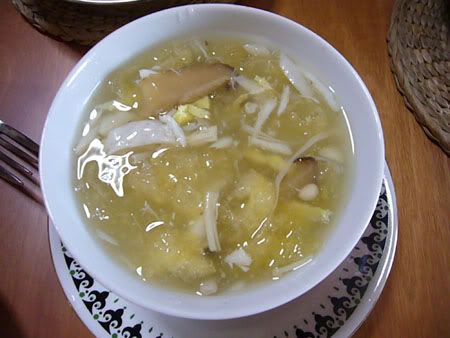 the 2 most important women in his life...
*i say wan hur hur*
he replied me.. 其中两位... kok your head ar.. if there are others. =p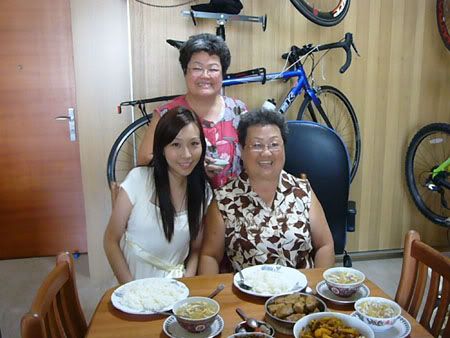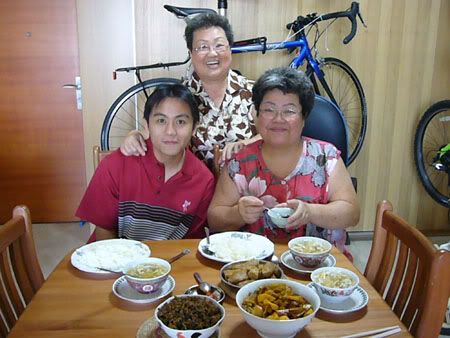 and that's the end of house visiting keke.
We shall go to the Istana today!
Kiyo 到此一游 @ 9:24 AM