Sunday, January 27, 2008
*~*~*~*~*
I gave myself 1 target for this weekend.
I must buy at least 3 pcs of clothing for CNY! But after walking the whole of Central and Vivocity, i didnt hit my target.
Only bought one. But i still love this dress. I call it flowers in pink!
and the sweetheart neckline is lovely~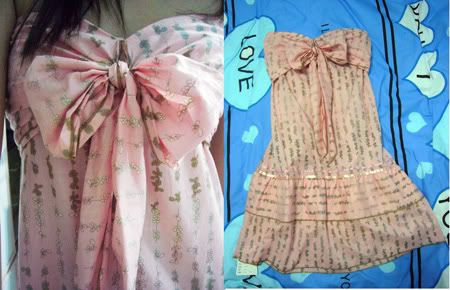 Today will be changing my battlefield to Marina square. hee =) Wish me LUCK!
Kiyo 到此一游 @ 9:49 AM