Saturday, January 19, 2008
*~*~*~*~*
After using Photoshop for so long.. Now then I realized that I can resize photos with a click of the button!
Gerald passed us our Actual Day Photos and just by looking at the number of photographs, I think I will faint before finish resizing them and uploading so i started to read into the Automate function of Photoshop and it worked!
With a click of the button, i can resize them to the width i want, save it in the folder i specify and close that file. So i click once to do
all
the functions instead of doing them manually by myself. Saved me loads of time! Why nobody tell me this function before? =_(
hee.. anyway here are the snapshots that I especially loved.
Some taken by Gerald, some taken by his associate photographer, Kelvin.
You can find Gerald's works at www.maverickatwork.com
The rest of the pawtoes are over at my multiply.
~ Photos ~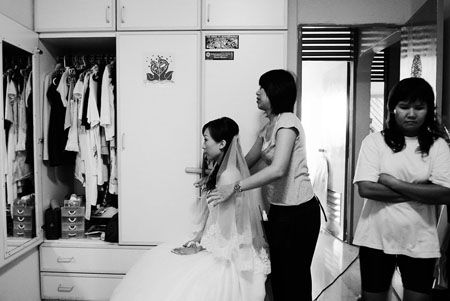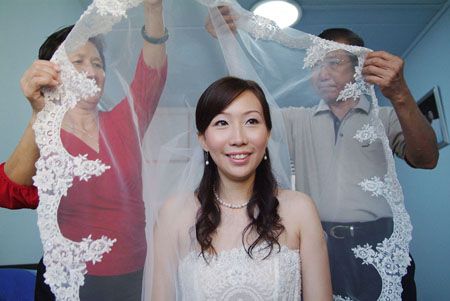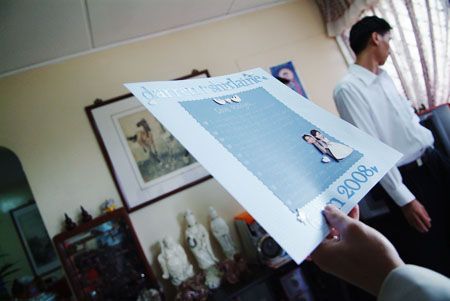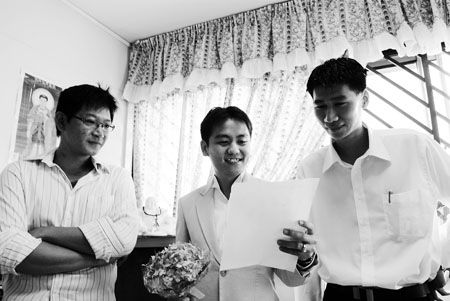 1st game :
Was to assemble some beads into a bracelet. The beads have some missing alphabets and they are supposed to use angpow to exchange for the alphabets =p
2nd game :
Hoola Hoop while singing Quando Quando. Funny sight. The guys cant hoola AT ALL
3rd game :
Bestie Xin Ying created a lovely LOVE PLEDGE. And he has to say it out loud to me in English and translate into HOKKIEN as well. haha! Luckily for darren, one of his brother speaks super fluent hokkien.
IT WAS FUNNY! till today i still remember..
"Marrying you is the most brilliant achievement in my life"
TO....
"Chua3 ri4 xi3 wa4 jit3 si4 xiang3
DOK3 GONG3
eh3 dai3 ji3"
"You will always be my wife, my friend, my companion,my second self"
TO....
"ri4 xi3 wa4 eh3 bor4, wa4 eh3 peng2 you4, wa4 eh3 hia1 di3, ri4 xi3 wa4 lah..."
=___=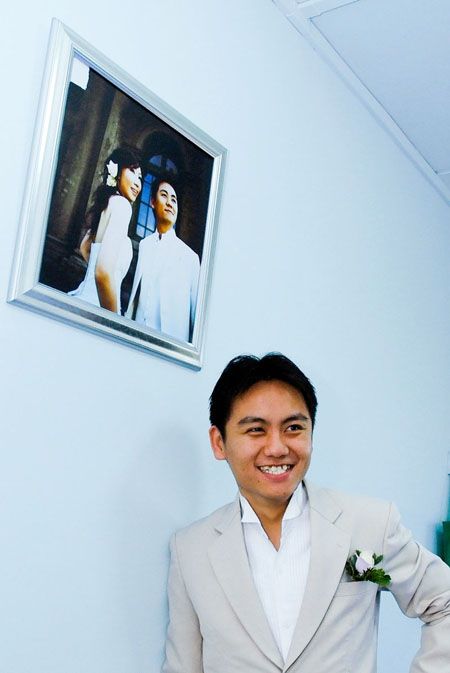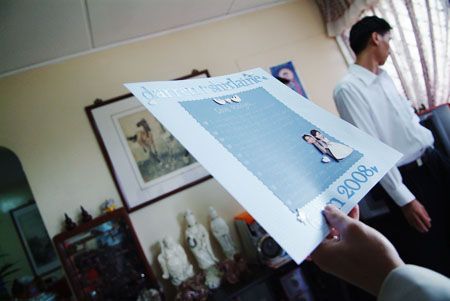 off to the hotel!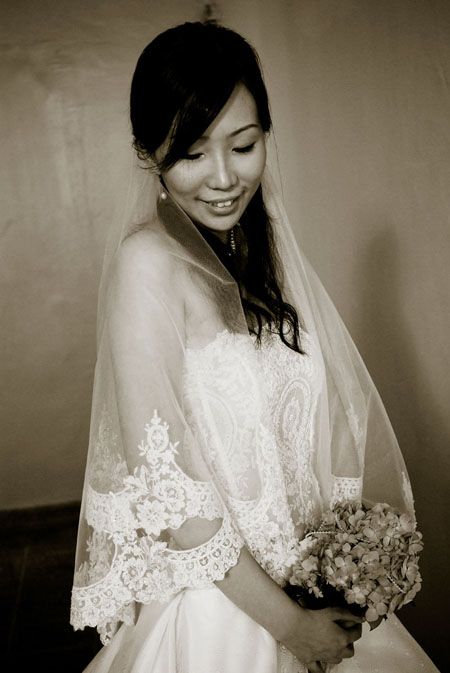 love the details of my gown!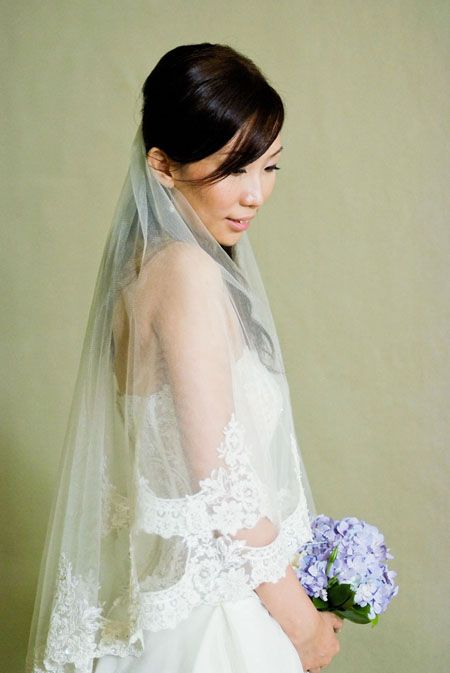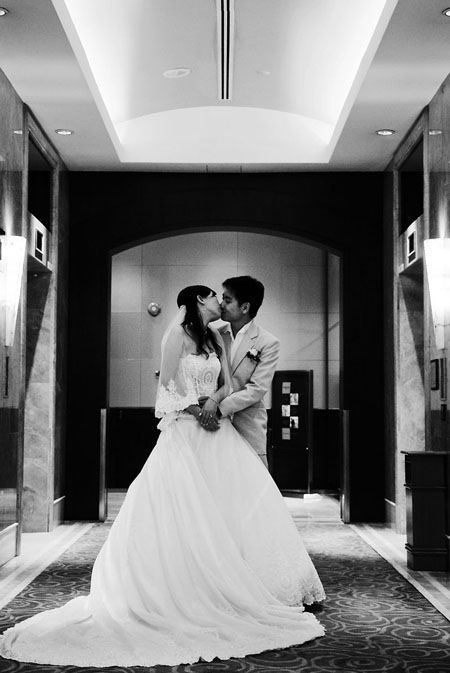 In the bridal suite,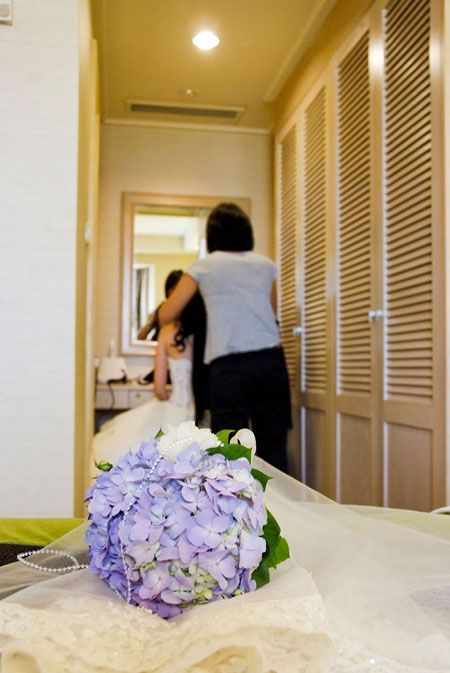 My bridesmaids in helpers room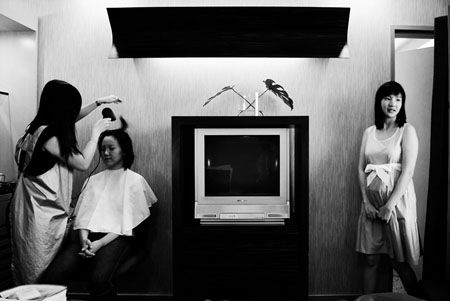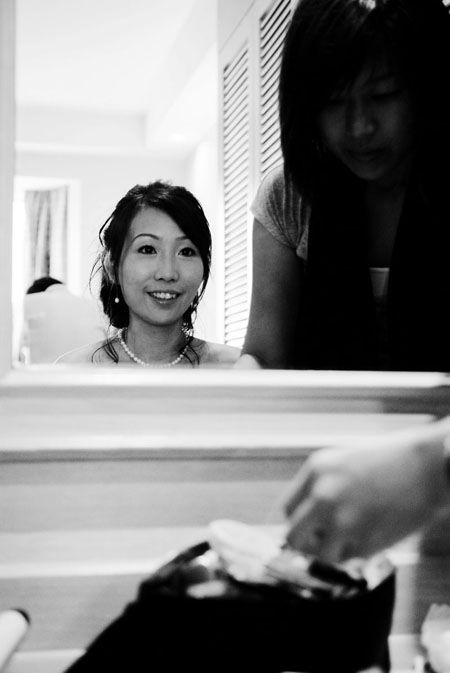 Wedding Luncheon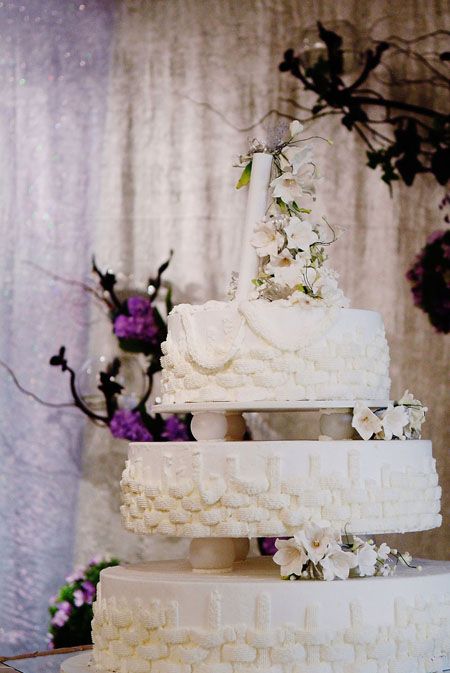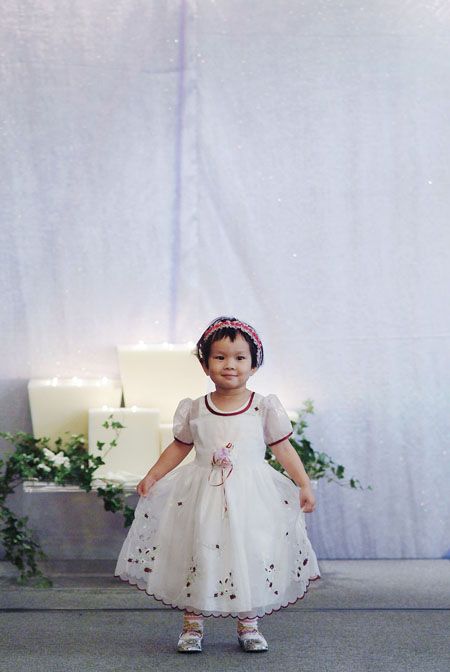 cute kai xi again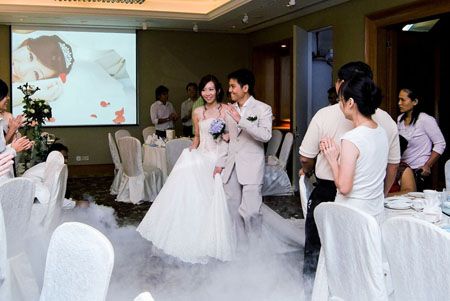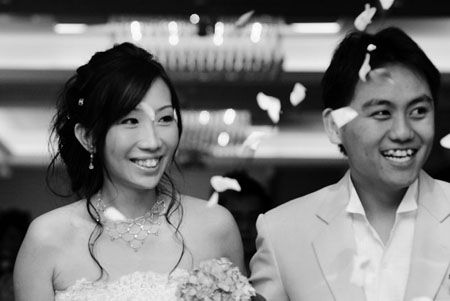 YUM SENG! proves to be too noisy for the little ones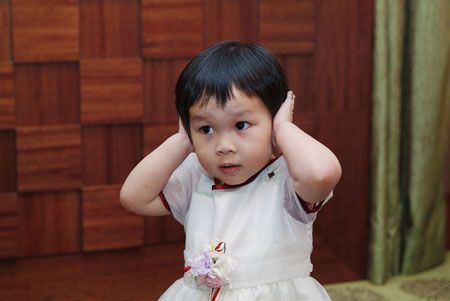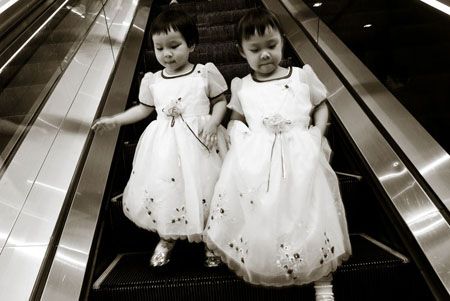 the 2 sisters keke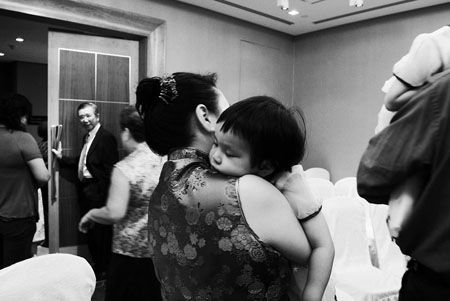 Labels: Wedding
Kiyo 到此一游 @ 9:01 AM