Tuesday, December 18, 2007
*~*~*~*~*
Linner & Lance Letro Party
Havnt had fun like this for a very very very long time. The last fun dinner and dance I had was with my 1st company. There wasnt any theme but the Emcee was just as funny. You know, those
hokkien pai
bengs. Hokkien bengs say the funniest thing on earth. hahah =p
My outfit wasn't really the retro RETRO cause I did not have time to go look for retro costumes. Was so busy with work and of course my wedding preps too, so i just pulled my favourite blue dress and went for makeup and hairdo at bugis village.
It was only on our way for makeup then Ivy spotted a polka dot hairband that matches my blue dress!
I must say they are good!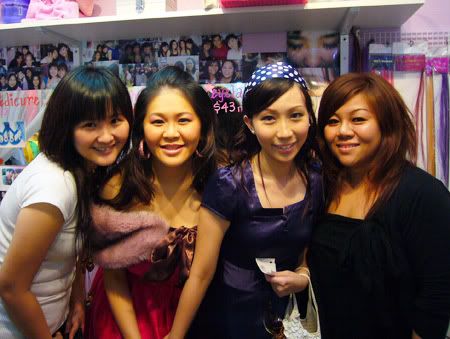 with shades.. i think only my shades looked retro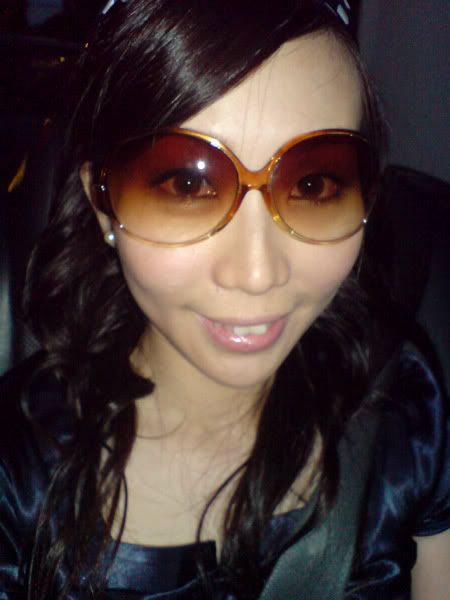 Reached!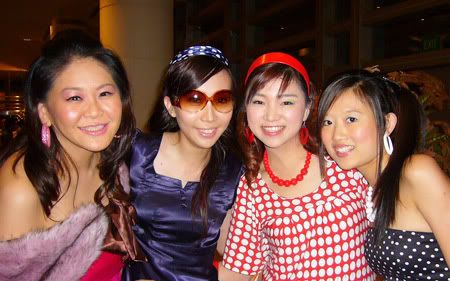 the lovely girls in my division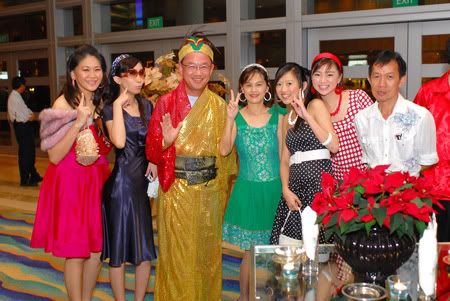 department folks.. really nice and fun people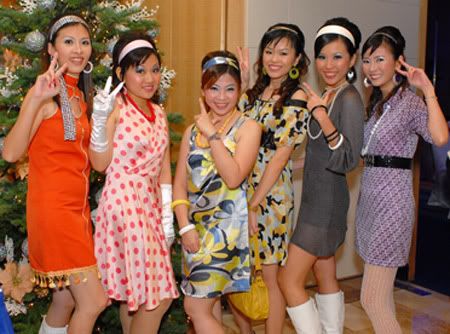 really very retro costumes! very 881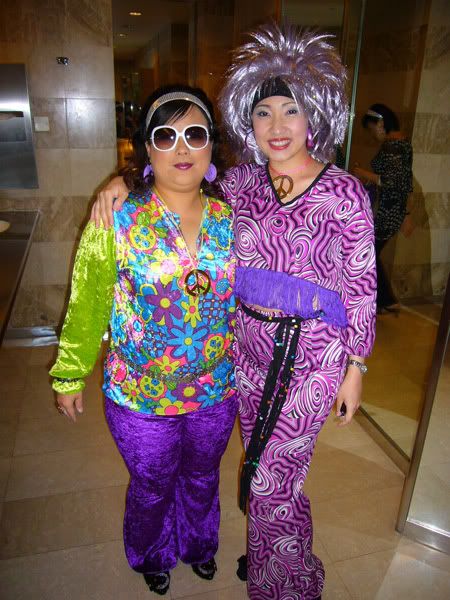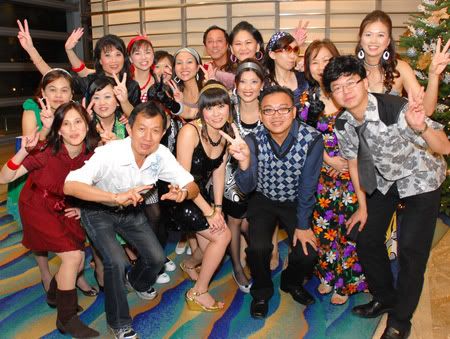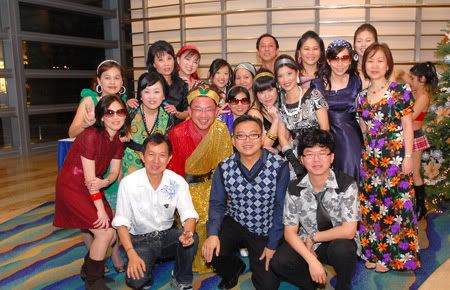 the not very retro people.. who insisted on wearing what they like =D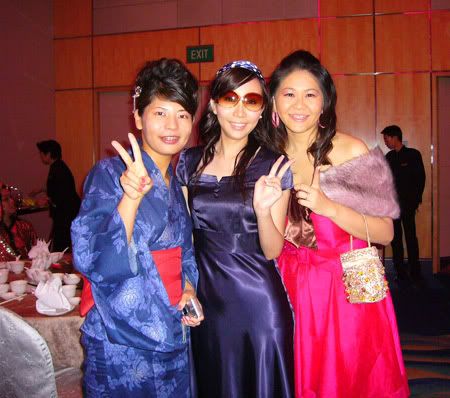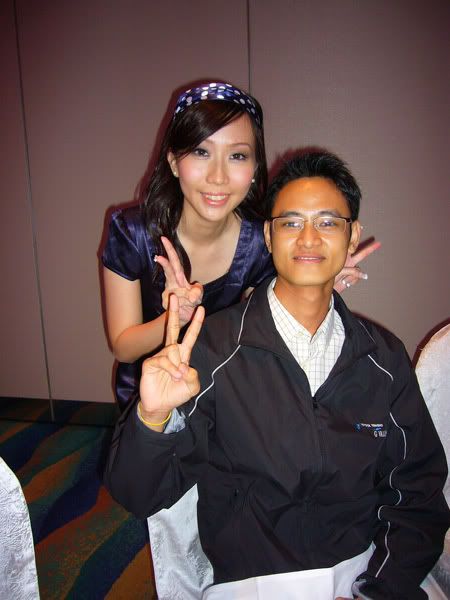 I sat at the same table with....
Spidey!
in his LATEST outfit summore which is totally not
RETRO
. haha he acted like spidey throughout the whole Dinner!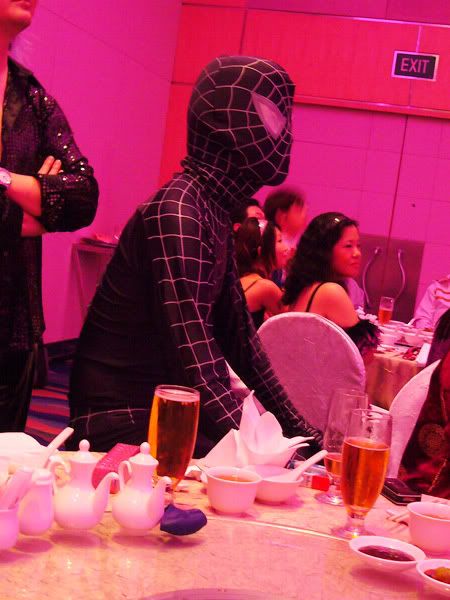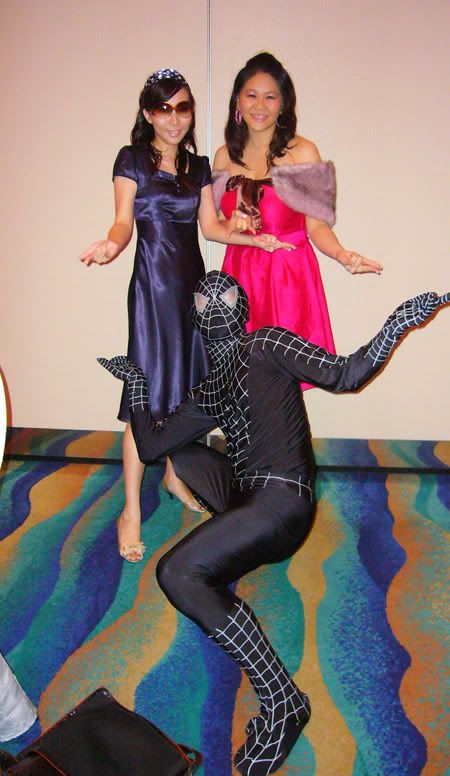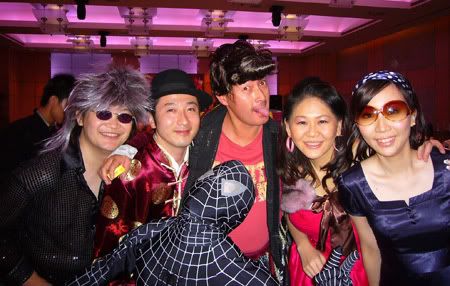 Kiyo 到此一游 @ 9:09 PM