Saturday, December 29, 2007
*~*~*~*~*
It's really a super bad time to fall sick since it's only 1 week away from my big day. But i have been feeling rather unwell for the past few days. Not just stiff neck and shoulders, i constantly have this slight fever and yesterday felt so nauseous. But today i felt so much better, my neck still hurts but at least i could turn my head and my fever subsided. Guess I am quite heaty due to the late nights.. haizz
Collected my wedding favours. Wanted to do some personalisation on them like pasting stickers with our name but I may give up on the idea as i seriously need alot of rest. bad time to fall sick!!!
Received the corsages i ordered for my jie mei yesterday. They are very well done and preetty!! Really worth the price i paid for.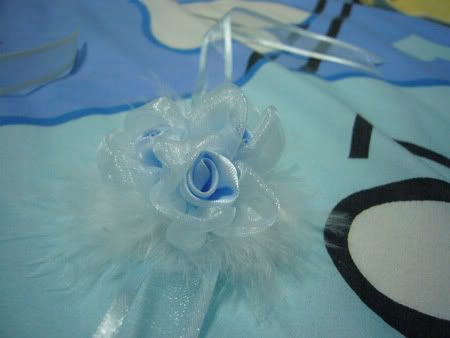 close up view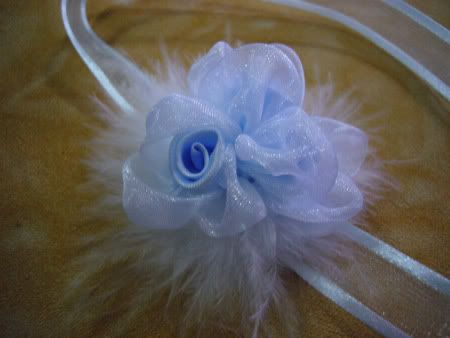 Bride's corsage.
Won't be carrying the bouquet for my 2nd march in, wearing this instead.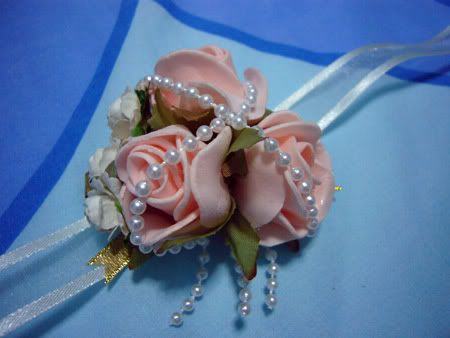 Another view..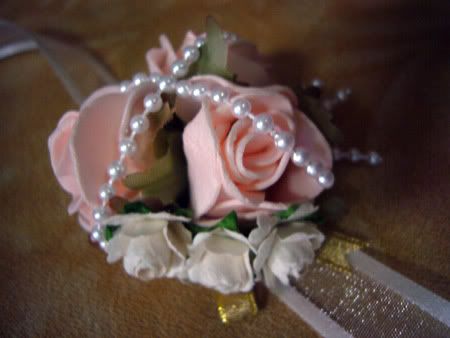 Lovely!
Labels: Wedding
Kiyo 到此一游 @ 7:42 AM