Tuesday, December 18, 2007
*~*~*~*~*
Guo Da Li
Over the weekend was our guo da li. Didn't know much about the customs so left it all to my mum and mum in law. It's the day that the groom will come with boxes of cakes and some other items to chop and sign the bride for marriage hahah.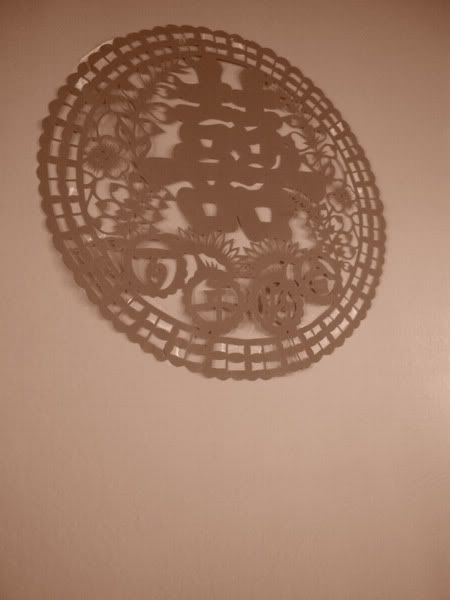 we pasted the word Xi all over the house
Groom side to prepare :
2 bottles of liquor or red wine, sweets, ang pow, si dian jin, mandarin oranges.
Bride side to prepare :
1 pair of pants, 2 bottles of orange drinks, red
tam pui
and some red bath tub for kids kind and mandarin oranges too.
We actually cut away alot of things like candles, lamps etc and the whole process is to exchange some stuff and it was a good chance for my mother in law to visit my house too.
My cake for relatives!
dar chose this! thanks dar.. it's really very pretty =D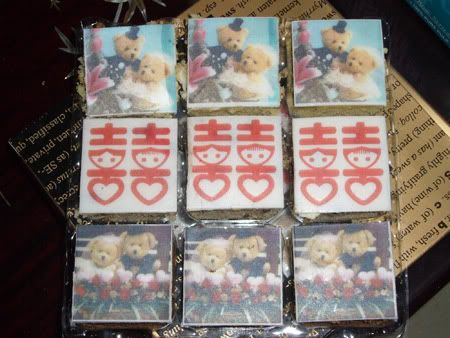 Labels: Wedding
Kiyo 到此一游 @ 8:06 AM