Sunday, December 09, 2007
*~*~*~*~*
Finally went to Traders Hotel and saw the renovated ballroom!
It was better than I thought. The carpets, lights are new and the reception will be a cosy and intimate area where friends and relatives can relax and chit chat till the banquet starts
The new reception area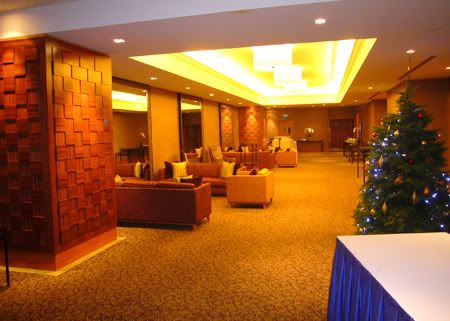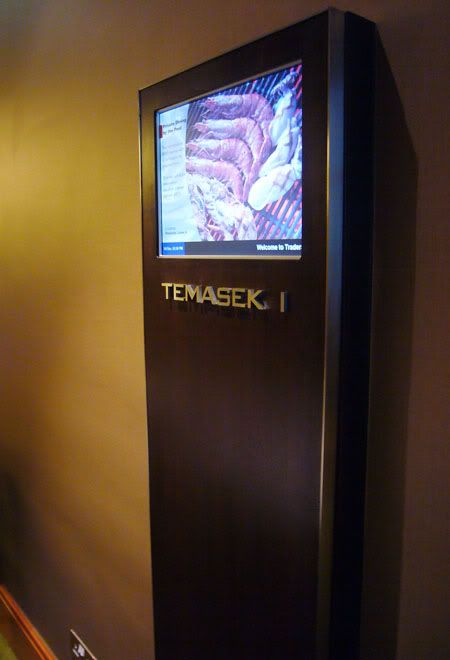 There's 4 such lcd screens around at the reception area where we can showcase our photos!
Darren at one of the cosy corners~ there's mirrors all over!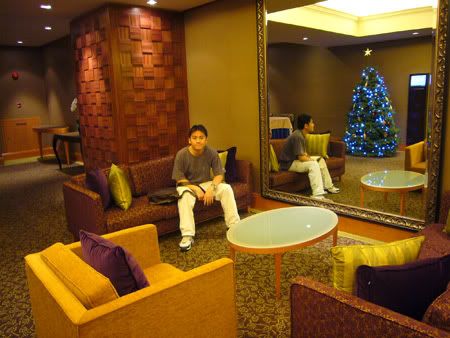 The banquet hall has a very long aisle with the tables at 2 sides. So practically every table is along the aisle. =D That's seriously what i love about this ballroom.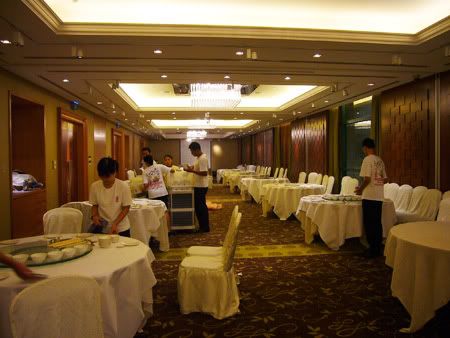 One bad thing about this ballroom is that this whole thing is TOO hidden away.. hhahha and the guests may be confused with those in the gallery ballroom which is in front.
Kiyo 到此一游 @ 7:35 PM