Saturday, December 01, 2007
*~*~*~*~*
DIO PIANZ
Yesterday I went for a lantern making workshop before going to del mar to meet the girls.
hey, not learning the 中秋节 kinda lantern you know, it's the japanese rice paper lantern workshop.
The poster showed a picture with a lantern something like this.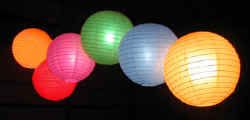 and i thought we were going to learn how to make these...so that next time, i can make some for my new home. Paid a FREAKING 60 bucks and it ended up they didnt teach us this at all!! even a girl who sat next to me said she felt super cheated. =p
60 bucks lor!
in the end, it was some other kinds of rice paper lantern..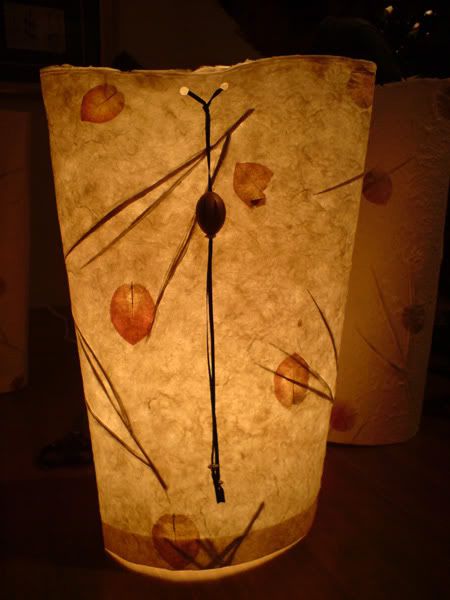 still as nice lar.. but i like like round ones better =(
hmmmph
~~~~~~~~~~~
Something happier!
We booked our tickets to Japan! for next year from March 28th to 7th April for a 11 days 10 nights stay. All thanks to Dias for telling me the great lobang from NorthWest Airline.
Only 668sgd per person including tax! Almost the same price as my SQ ticket to taipei. Really looking forward to go since i havnt been there for at least 3 years lerrrr. Can meet up with okaasan and go to Odaiba again. heez
Hope to go Toyko, Osaka and some other cities which I have never been before.
Planning shall start soon!
Kiyo 到此一游 @ 11:25 AM