Friday, December 21, 2007
*~*~*~*~*
16 days to AD!
We have saved the songs into the CD.
We have saved our montage into DVD version.
and the box that holds our ang pows is almost done! Couldnt really afford to buy a real cake so we decided to make OUR own fake cake ang pow box. =p The design is inspired by Cheryl Shuen's cake.
photo from her website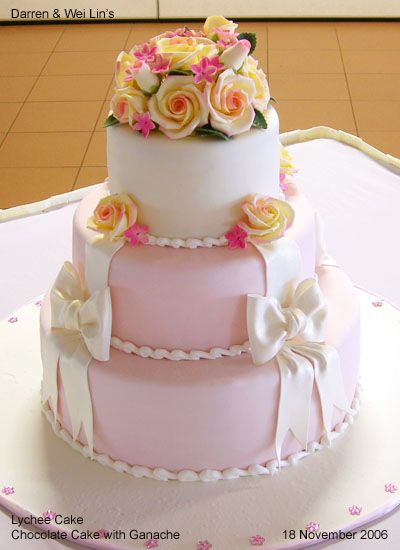 It will be in a shape of 3 tier cake with ribbons, beads and silk flowers.
Mine look very farrrr off but it's still pretty unique larr, not the usual square type. think it will look more like a cake when the silk flowers are added and add some colour to the plan reception table. =D
Labels: Wedding
Kiyo 到此一游 @ 9:45 PM