Tuesday, October 16, 2007
*~*~*~*~*
Went to Julia and tried gowns!
It was a fulfilling trip. Only spent 3 hours there and I decided the "evening gown" (yeah, my wedding is a Sunday luncheon, so the evening gown will be considered as the 2nd outfit).
Was in a dilemma as their evening gowns are pretty nice which was strange as I heard alot of comments saying that their Evening gowns are not nice.
Gowns I tried...didn't take much photos cause it wasnt really allowed
I lurve this light yellow cheongsam! It has pretty nice embroidery and a train.. very divine couture inspired. Darren liked it very much too!!
The gown on the left is very nice and sexy too.
The side of it is all TRANSPARENT till below my hips with tiny beads stringing across.
Dar was quite shocked. hahah so it's a NONO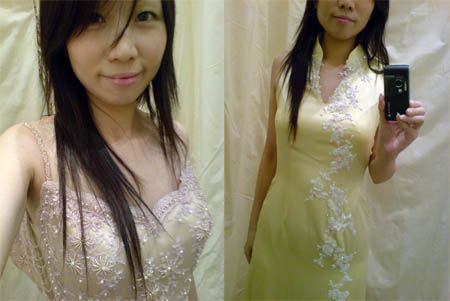 Although I would really love to get that cheongsam but in the end, I decided on another one as Darren said that one was better and very unique. Didn't take a picture while wearing but there's a picture of it in the magazine.
TADA!!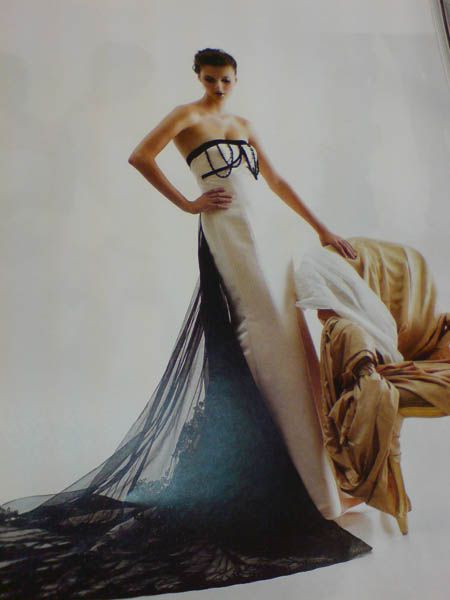 Its train is black and i think it's really very classy and elegant cause seldom people wear a hint of black during weddings. But the gown itself isn't white, its a shade of pale pink. hee hee
Darren decide his suit too!.. He will have a 2nd outfit change too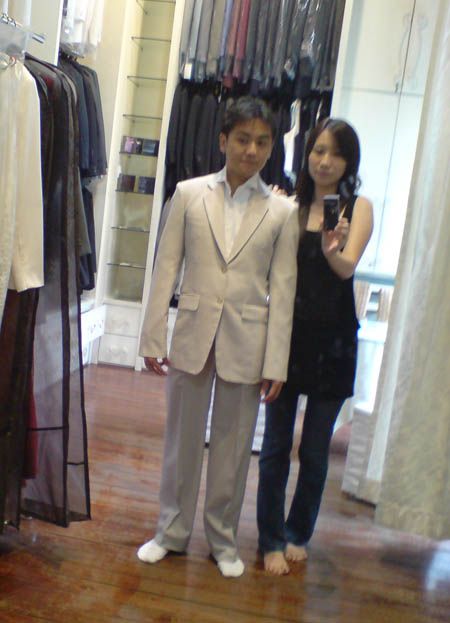 Labels: Wedding
Kiyo 到此一游 @ 6:26 PM